Arkansas senators passed legislation restricting where drag shows can be held, proposing to classify them in the same manner as strip clubs and adult theaters.
The bill passed on a 26-9 party line on Tuesday, with the six senators opposing the bill being Democrats. The bill would ban drag shows from being hosted on public property.
When asked if Republican Gov. Sarah Huckabee Sanders supports the bill, spokeswoman Alexa Henning said that kids need to be protected, but didn't signal if the governor would sign the bill.
"Governor Sanders believes we need to be protecting and educating kids, not indoctrinating them," Henning said. "It's time to get back to letting kids be kids again."
ARKANSAS BILL CLASSIFYING DRAG SHOWS AS 'ADULT' BUSINESSES ADVANCES IN LEGISLATURE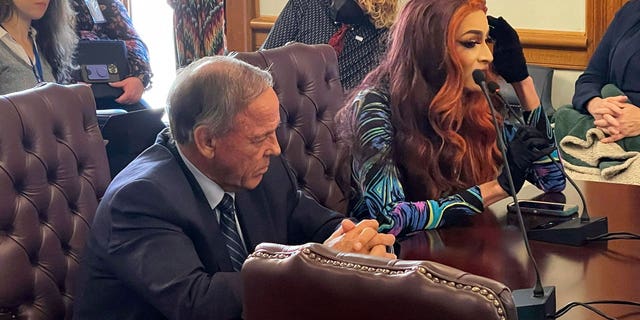 Drag performer MD Hunter, whose stage name is Athena Sinclair, testifies before a state Senate panel as state Sen. Gary Stubblefield, left, listens, at the Arkansas Capitol in Little Rock, on Jan. 19, 2023.
(AP Photo/Andrew DeMillo)
The bill will now head to the Arkansas House, which is held by Republicans.
Opponents of the bill say that it singles out certain groups of people.
"It appears to me you're trying to put a target on people's backs that are not, according to you, normal," Democratic Sen. Stephanie Flowers said.
ARKANSAS INTRODUCES NEW BILL DEFINING DRAGS SHOWS AS AN 'ADULT-ORIENTATED BUSINESS' UNDER LEGAL CODE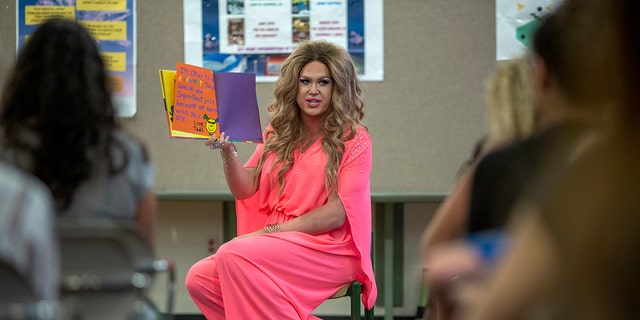 Drag queen "Pickle" reads from a book during the Drag Queen Story Hour program at the West Valley Regional Branch Library on July 26, 2019 in Los Angeles, California.
(David McNew/Getty Images)
Specifically, the bill would classify locations that hold drag performances as adult oriented businesses, which would prohibit them from being within 1,000 feet of schools, churches, schools, parks, and libraries.
The bill defines a drag show as someone dancing, singing, lip-syncing, to an audience of two or more people while using a different gender identity than the one given at birth, and are "using clothing, makeup, or other accessories that are traditionally worn by members of and are meant to exaggerate the gender identity of the performer's opposite sex."
CLICK HERE TO GET THE FOX NEWS APP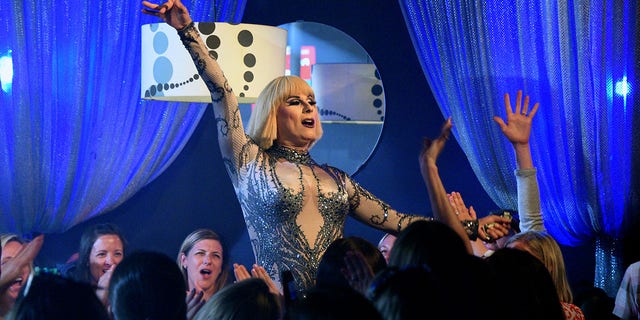 A Drag Queen performs at the Aqua Club and bar which features nightly drag shows. The tourist scene is very mixed and liberal on Duval Street welcoming the LGBTQ community March 23, 2019.
(Photo by Paul Harris/Getty Images)
Democratic Sen. Clarke Tucker said the bill is unconstitutional, and likened it to bullying.
"The truth is, this bill is not about governing…it's about bullying," said Tucker.
The Associated Press contributed to this report.