close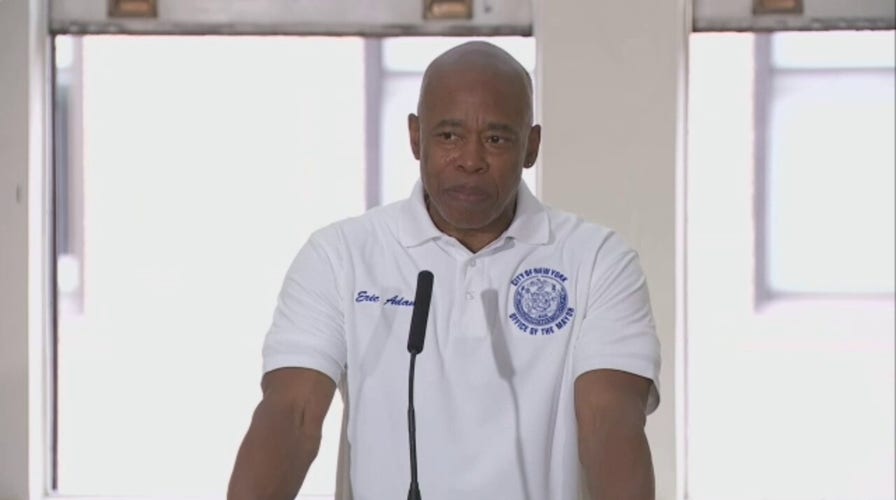 Video
NYC Mayor Eric Adams calls on Gov. Kathy Hochul to issue executive order on migrant crisis
New York City Mayor Eric Adams on Thursday called for Gov. Kathy Hochul to issue an executive order to stop localities from preventing migrant housing in their regions.
New York Attorney General Letitia James reportedly opened an investigation into a third-party contractor tasked with handling New York City's migrant hotel operation and providing other care for asylum seekers.
The New York Times first reported Monday that James' office launched a probe into the mobile medical services and transportation provider DocGo. The company has reportedly been awarded a $432 million no-bid contract from New York City to care for the approximately 100,000 asylum seekers who've arrived to the Big Apple.
While the company had mostly worked with the city and its public hospital system to provide COVID tests and vaccinations in the past, DocGo has since transitioned to helping to provide housing for migrants, assisting New York City Mayor Eric Adams' controversial "decompression strategy," which involves sending migrants out of the city to resettle them in hotels in other parts of the state.
According to the Times, James' office is investigating DocGo for possible violations of state and federal laws regarding the treatment of asylum seekers in the company's care.
NEW YORK GOV. KATHY HOCHUL SLAMS MAYOR ADAMS' MIGRANT RESPONSE IN 12-PAGE LETTER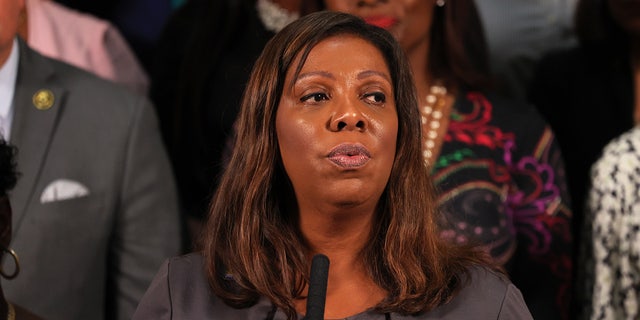 Attorney General Letitia James speaks during a press conference on July 31, 2023, in New York City. Her office has reportedly launched a probe into contractor DocGo.  (Michael M. Santiago/Getty Images)
The newspaper obtained a copy of a letter sent by the Attorney General's Office Monday citing allegations DocGo gave inaccurate information to migrants about employment opportunities, made "explicit or implicit threats," and took "other actions that may jeopardize migrants' ability to obtain asylum."
The contractor is said to have "enrolled migrants in a healthcare plan for which they are not eligible."
"We write to raise serious concerns with these reported practices, which may violate various state laws and other federal laws prohibiting discrimination and retaliation for engaging in protected activity," the letter sent to DocGo says, according to the Times.
DocGo's chief executive, Anthony Capone, remarked during a June conference call that "a very significant portion" of asylum seekers "do get enrolled in emergency Medicaid."
This comes after upstate New York officials earlier this month said DocGo may have interfered with local police's investigations into two asylum seekers relocated from New York City who have been charged with allegedly sexually assaulting women in Erie County.
Erie County Executive Mark Poloncarz, a Democrat, told reporters he demanded Adams not send more migrants until a revised security plan was put in place, while Cheektowaga Chief of Police Brian Gould asked that any companies providing services to migrants understand that all crimes need to be immediately reported to the police and ensure any suspects are "not questioned, interviewed or guided in any way prior to our police investigations."
ADAMS UNLOADS ON BIDEN ADMIN OVER MIGRANT CRISIS, REPEATING IT'S 'ANTI-AMERICAN' NOT TO LET 100K PEOPLE WORK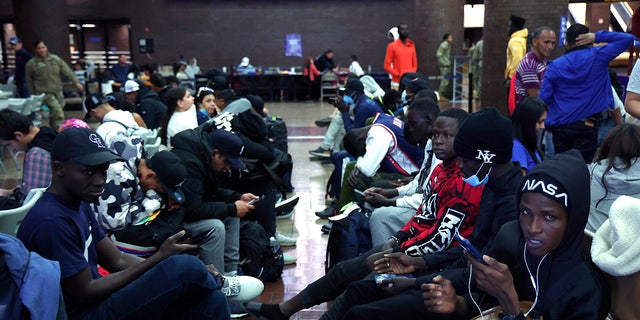 Asylum seekers are held prior to being transferred via city bus from Port Authority Bus Terminal to housing facilities in the Bronx and Queens on May 15, 2023, in New York City. (John Lamparski/Getty Images)
Fox News Digital reached out to James' office and DocGo on Tuesday, but neither immediately responded.
The letter says James' office is investigating whether DocGo complied with state civil and human rights laws "that promote and protect the dignity and civil rights of those in the migrant community" and gave the company until Sept. 13 to confirm it's in compliance and provide a copy of its contract. The Attorney General's Office gave DocGo five business days to confirm that it has stopped putting limits on "migrants' movement or restrictions on migrants' ability to speak or interact with others."
In response to the letter, DocGo told the Times it would comply with James' request "for basic information to understand the scope of our services and how we ensure compliance with applicable law." DocGo said multiple city and state oversight agencies have visited its sites housing migrants, and the company has "worked with government partners to ensure we are delivering excellent, compassionate care to asylum seekers."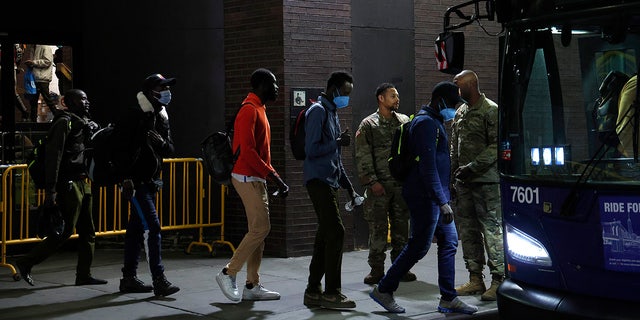 U.S. military personnel keep watch as asylum seekers are transferred to housing facilities in the Bronx and Queens on May 15, 2023, in New York City. (John Lamparski/Getty Images)
CLICK HERE TO GET THE FOX NEWS APP
"We've always cooperated in a fully transparent manner," the statement added. "We look forward to working with the AG's office in the same manner and providing the requested information expeditiously."
A spokesperson for Adams told the Times that the mayor's office views DocGo as "a valuable partner." "
"We take all recent allegations extremely seriously. If requested, we will cooperate with the attorney general's office to ensure that all city contractors meet the expectations set forth," Adams' office said.
Danielle Wallace is a reporter for Fox News Digital covering politics, crime, police and more. Story tips can be sent to [email protected] and on Twitter: @danimwallace.