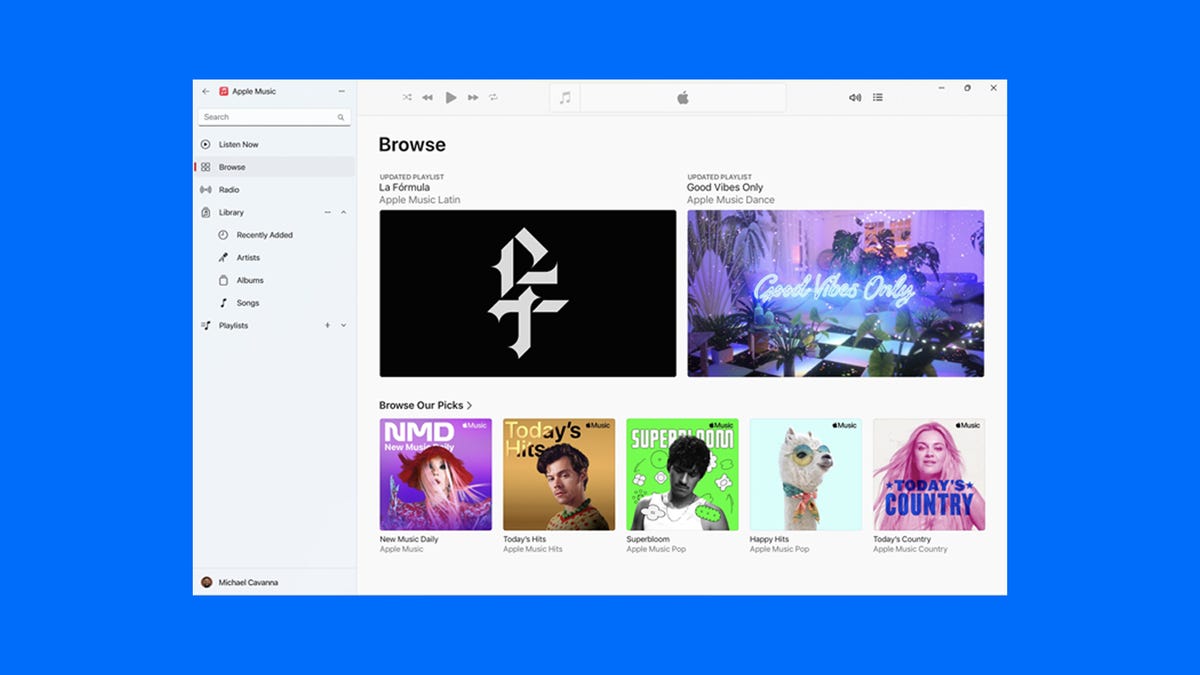 Apple Music is now available on Windows.
Nelson Aguilar/CNET
Microsoft is making it easier to use certain Apple services on Windows.
Last year, during its Oct. 12 Surface event, Microsoft announced that Apple Music and Apple TV would soon be coming to the Microsoft Store, as replacements for Windows alternatives that just weren't up to par — and that day is now here. 
Apple Music, Apple TV and a third app known as Apple Devices (which lets you manage your Apple devices) are now available for you to download, as long as you're running Windows 11. We'll briefly discuss what each of these new Apple applications can do for you on Windows, and how you can install them right now.
If you want to learn more about Windows 11, check out the best Windows 11 features and the upgraded Windows 11 features we love the best.
How to download Apple Music, Apple TV and Apple Devices for Windows 11
As long as you're running Windows 11 version 22621.0 or higher, you can download any of the three apps to your computer. If you're still running Windows 10 or something older, check out our guide on how to download and install Windows 11.
Now all you have to do is either click the links below or manually search for the apps in the Microsoft Store:
Apple Music (replacement for iTunes): Stream music, listen to podcasts and more, from the Apple Music service. Must be a paid subscriber.
Apple TV (replacement for Apple TV web player): Watch Apple TV Plus, movies and more. You must be a paid subscriber as well.
Apple Devices (replacement for iTunes): Manage your Apple devices, including your iPhone, iPad, iPod and iPod Touch. You can sync music, movies and TV shows, as well as update, back up and restore your devices.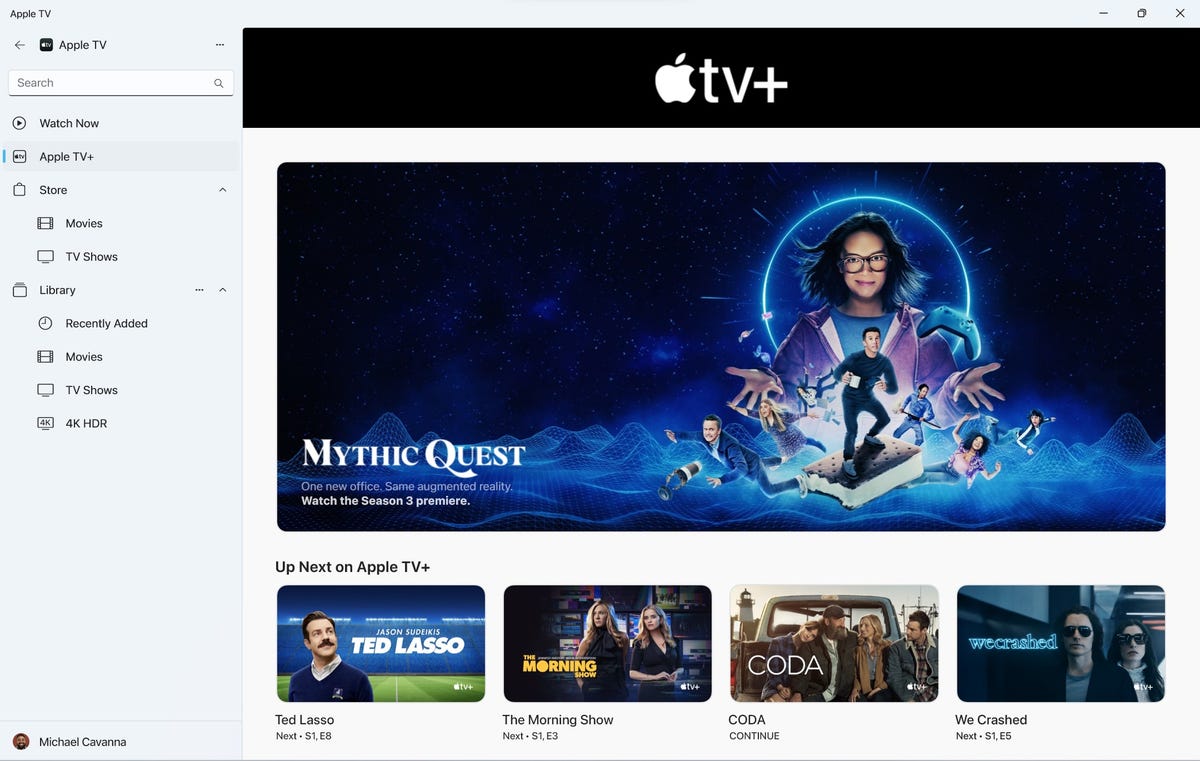 Apple TV lets you stream movies and shows on Windows.

Microsoft

If you download Apple Music, Apple TV or Apple Devices (or all three), you'll no longer be able to use iTunes. The only way to get iTunes back up and running is to uninstall whichever of the three apps you downloaded.
Also, all three Apple apps on Windows are currently previews, which means that not all features may work as expected.