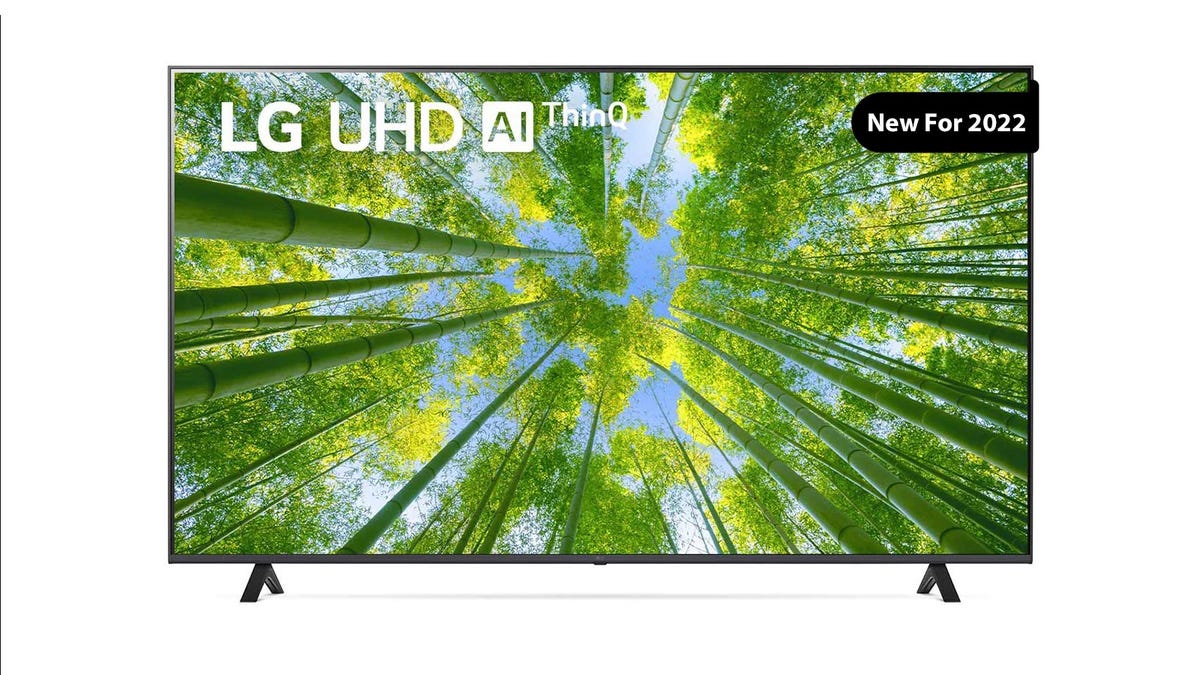 LG has recalled over 52,000 TVs sold in the US for being unstable when mounted on the included leg stands.
LG
LG has issued a recall for several of its free-standing 4K 86-inch smart TVs because the included leg stands don't keep them stable enough, and the 100-pound displays could tip over and harm children or others.
LG received 22 reports of TVs being noticeably unstable, with 12 of those resulting in tip-overs. Thankfully, none led to injuries, but the danger is real enough for the company to issue a large recall, which affects about 52,000 TVs sold at big box stores like Walmart, Best Buy, Costo and online in the US, along with several thousand sold in Canada and Mexico.
The recalled units include some from the 86-inch smart TVs with model numbers 86UQ8000AUB, 86UQ7070ZUD, 86UQ7590PUD and 86NANO75UQA. Faulty units have serial numbers starting with 202RM, 203RM, 204RM, 205RM, 206RM, 207RM, or 208RM. Owners can find both model number and serial number on the bottom right of the back of their TV, or they can bring up the serial number on screen by pressing the mute button three times rapidly on the LG remote bundled with the TV.
The recall notice only applies to TV owners use the included leg stands. Those who mount their units on walls should be considered exempt from the recall.