close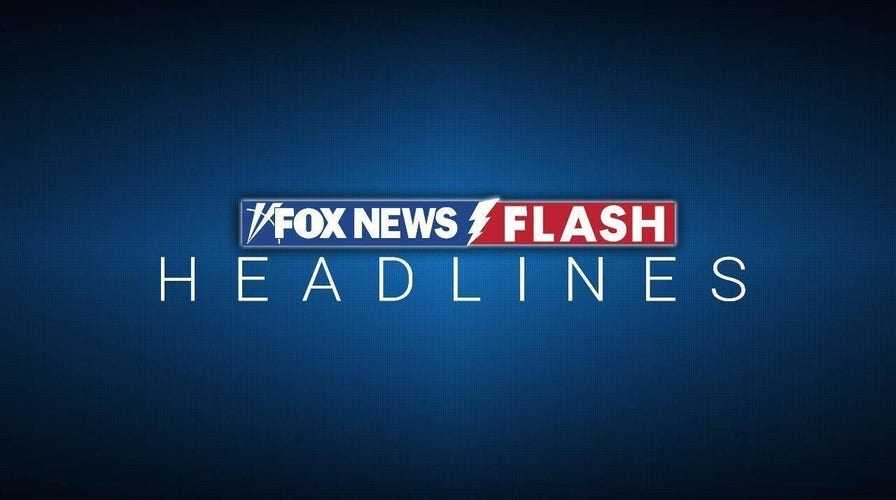 Video
Fox News Flash top headlines for March 9
Fox News Flash top headlines are here. Check out what's clicking on Foxnews.com.
Nepal's parliament held elections for a new president on Thursday, as the Himalayan nation faces increasing political instability with a fragile coalition government that has been in power for only a few months.
The election of the president, a figurehead with not much political power, has triggered feuds among partners in the ruling alliance headed by Prime Minister Pushpa Kamal Dahal, who took office in December.
Dahal is backing Ram Chandra Poudel of the opposition Nepali Congress party, a move that angered his main coalition partner, the Communist Party of Nepal (Unified Marxist Leninist), which wanted its own candidate to be president. The party has since pulled out of the coalition.
There was no clear explanation why Dahal took such a large risk backing the opposition candidate and breaking his alliance, but the struggle for power among the main political parties in Nepal is common.
The country sees frequent changes in government. Nepal has had eight different governments in the past 10 years.
NEPAL CRASH: VIDEO FROM INSIDE PLANE SHOWS PASSENGERS' FINAL MOMENTS
The national election in November last year left a hung parliament, leading to a fragile coalition government taking power.
Dahal also faces a confidence vote in parliament later this month. Analysts say the presidential election and confidence vote could lead to further instability.
"The phase of political instability in Nepal has not ended despite the fact we had a successful national election and a new coalition government in place," said Dhruba Adhikary, an independent analyst in Kathmandu.
Dahal has lost the support of three key political parties that were part of the initial coalition government.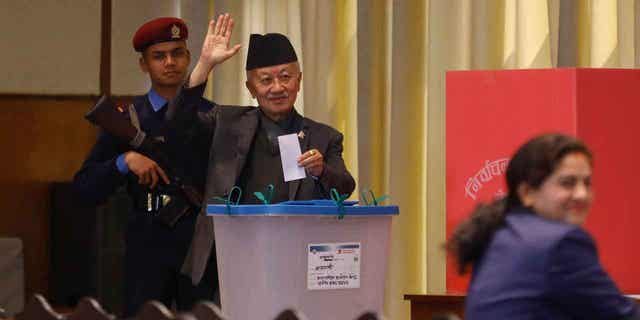 Presidential candidate Subaschandra Nemwang of the Communist Party of Nepal waves before casting his vote for Nepal's new president in Kathmandu, Nepal, on March 9, 2023. (AP Photo/Bikram Rai)
His tenure had a rocky start even before he could address key issues facing the country of 30 million.
NEPAL TO SEND BLACK BOX TO FRANCE AFTER WORST AIRLINE DISASTER IN 30 YEARS
Nepal is still struggling to recover from the economic troubles brought by COVID-19, which led to a drop in the number of foreign tourists coming to climb the country's mountain peaks and hike its trails. Reviving tourism is needed to bolster Nepal's economy.
Dahal also must balance relations between Nepal's two giant neighbors, India and China. Both countries compete for influence in the tiny Himalayan nation.
Nepal is surrounded on three sides by India with open borders allowing traffic into each other's territories without passports or visas. Landlocked Nepal imports most of its food, supplies and oil from India.
Meanwhile, there are concerns New Delhi is losing influence to rival China, which has invested in infrastructure development in Nepal and provided the country with millions of doses of COVID-19 vaccines during the pandemic.
Nepal's new prime minister typically begins their tenure with a visit to one of these countries, but Dahal has not yet announced any such plans.
CLICK HERE TO GET THE FOX NEWS APP
On Thursday, a total of 884 members of the federal parliament and provincial assemblies gathered in the capital, Kathmandu, to vote for the new president. The final results were expected to be announced Thursday night.
It is only the third time a new president is being elected since the country abolished a centuries-old monarchy and became a republic.