Mickey Rourke vehemently defended Alec Baldwin after "The Departed" star was charged with involuntary manslaughter in the 2021 death of cinematographer Halyna Hutchins.
The 70-year-old actor took to Instagram on Friday to share his thoughts after New Mexico prosecutors announced that Baldwin, 64, would face a criminal charge on Thursday. Hutchins, 42, was killed by a live round from a gun that Baldwin was holding while rehearsing a scene for the Western movie "Rust."
"I usually never put my 2 cents in about what happens on someone's movie set," the Academy Award nominee began the lengthy caption of his post, which featured a photo of Baldwin.
MIckey Rourke declared 'no way in hell' that Alec Baldwin should face charges in deadly "Rust" shooting.
(Getty)
He continued, "It's a terrible tragedy what happened to a cinematographer Halyna Hutchins. But no way in hell actor Alec Baldwin should be charged with any negligence whatsoever."
ALEC BALDWIN SPOTTED FOR FIRST TIME SINCE INVOLUNTARY MANSLAUGHTER CHARGES IN FATAL 'RUST' SHOOTING
"Most actors don't know anything about guns especially if they didn't grow up around them. Alec didn't bring the gun to the set from his house or his car, when weapons are involved on a movie set, the guns are supposed to he handled only by the 'weapon armor'."
The "Wrestler" star went on to explain, "In some cases the 1st AD might pass a gun to an actor, but most of the time the gun is handed to the actor directly by the 'gun armor'. There's what armor's job is on the set. To have an expert around any type of dangerous weapon."
"The actor then has an option of dry firing the gun him or himself to double check. No way in hell should Alec Baldwin be blamed for this unfortunate tragedy. Why 'the powers to be' charging Baldwin with this responsibility is terribly wrong. I am sure Alec is already suffering enough over what happened. But to lay a blame on him is terribly terribly wrong."
The former professional boxer concluded his post writing, "With my deepest condolences to Halyna Hutchins, to her family and her friends."
 

 
 

 
 
View this post on Instagram
 

 
 
 

 
 

 
 
 

 
 
"Rust" armorer Hannah Gutierrez-Reed is also facing charges of involuntary manslaughter. The movie's assistant director, David Halls, was charged with negligent use of a deadly weapon and chose to plead guilty in an agreement with the district attorney's office. He will be given a suspended sentence and six months of probation.
Halls allegedly handed Baldwin a .45 revolver, telling him that it was "cold," or safe. Prior to that, Gutierrez-Reed spun the cylinder to show Halls what was in the gun, her lawyer Jason Bowles said.
Baldwin has maintained that he did not pull the trigger of the gun — once during a primetime interview shortly following the deadly shooting, and again on a podcast episode. The actor originally said he had pulled the hammer of the gun back as far as he could and released it, but did not pull the trigger.
After the charges were announced, Baldwin's attorney called it a "terrible miscarriage of justice" and argued that his client "relied on the professionals with whom he worked" to ensure that the set was safe.
"This decision distorts Halyna Hutchins' tragic death and represents a terrible miscarriage of justice," Luke Nikas of Quinn Emanuel said Thursday in a statement to Fox News Digital.
"Mr. Baldwin had no reason to believe there was a live bullet in the gun — or anywhere on the movie set. He relied on the professionals with whom he worked, who assured him the gun did not have live rounds. We will fight these charges, and we will win."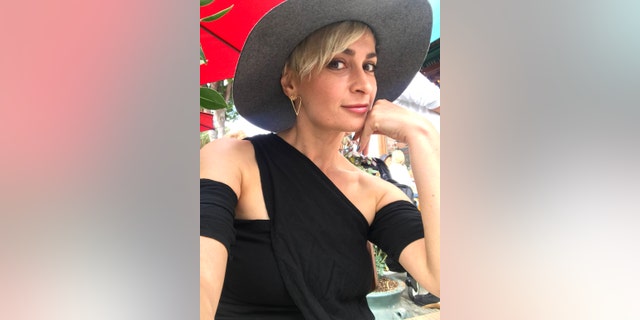 Cinematographer Halyna Hutchins, 42, was killed by a live round from a gun that Baldwin was holding while rehearsing a scene for the Western movie "Rust."
(Panish Shea Boyle Ravipudi LLP)
CLICK HERE TO SIGN UP FOR THE ENTERTAINMENT NEWSLETTER
The Screen Actors Guild – American Federation of Television and Radio Artists also defended Baldwin over the charges. "An actor's job is not to be a firearms or weapons expert," SAG-AFTRA said Thursday in a statement.
"Firearms are provided for their use under the guidance of multiple expert professionals directly responsible for the safe and accurate operation of that firearm."
New Mexico First Judicial District Attorney Mary Carmack-Altwies, who announced the charges against Baldwin and Gutierrez-Reed, argued otherwise in an interview with The Associated Press.
"It is incumbent on anybody that holds a gun to make sure that it is either not loaded or to know what it is loaded with," she said.
"And certainly then to not point it at someone and pull the trigger. That's where his actor liability, we think, comes in."
Carmack-Altwies also emphasized that while Baldwin is to be charged as the man with the gun in his hand, his role as a producer, and at least partial responsibility for the lax conditions that led to his having a loaded gun, were a consideration in deciding to bring the charges.
Meanwhile, Gutierrez-Reed's attorney said in a statement that they would "bring the full truth to light and that she "will be exonerated of wrongdoing by a jury."
CLICK HERE TO GET THE FOX NEWS APP
The Associated Press and Fox News' Lauryn Overhultz contributed to this report.