The United States' resident British royal was unimpressed with The King of Rock n' Roll's historic home, according to his recently released memoir.
In his new autobiography, "Spare," Prince Harry described being unimpressed with Graceland, former home of the late Elvis Presley.
SUSPICIOUS MINDS CAN NOW EXPLORE INSIDE THE GATES OF GRACELAND ON FOX NATION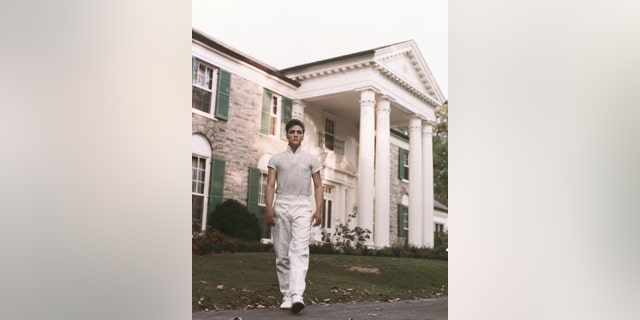 Rock and roll singer Elvis Presley strolls the grounds of his Graceland estate in circa 1957. 
(Michael Ochs Archives/Getty Images)
"People variously called the house a castle, a mansion, a palace. But it reminded me of the badger sett," Prince Harry wrote. "Dark, claustrophobic. I walked around saying, 'The King lived here, you say? Really?'"
Elvis lived at Graceland from June 26, 1957, until his death Aug. 16, 1977.
LISA MARIE PRESLEY PUBLIC MEMORIAL PLANNED AT GRACELAND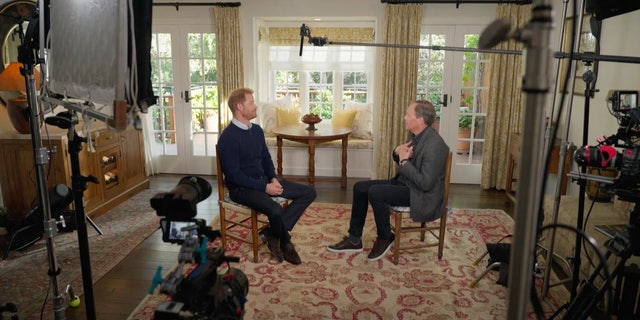 Tom Bradby and Prince Harry chatted ahead of the release of "Spare," which chronicles Harry's royal life.
(ITV)
In the book, Prince Harry quipped that whoever picked out the decor of the famous residence must have been on drugs.
Prince Harry recalled, "I stood in one tiny room with loud furniture and shag carpet and thought, 'The King's interior designer must have been on acid.'"
CLICK HERE TO SIGN UP FOR OUR LIFESTYLE NEWSLETTER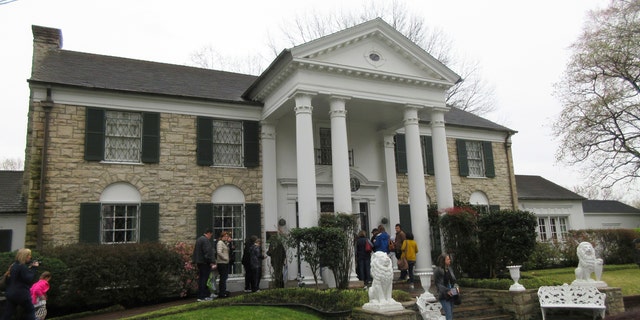 This March 13, 2017, photo shows visitors getting ready to tour Graceland in Memphis, Tennessee.   
(AP Photo/Beth J. Harpaz, File)
The immensely popular tourist attraction attracts more than 600,000 visitors a year, according to the property, and features some 200,000 square feet of entertainment space, restaurants, gift shops and more.
It is the second most-visited house in the country, behind only the White House.