close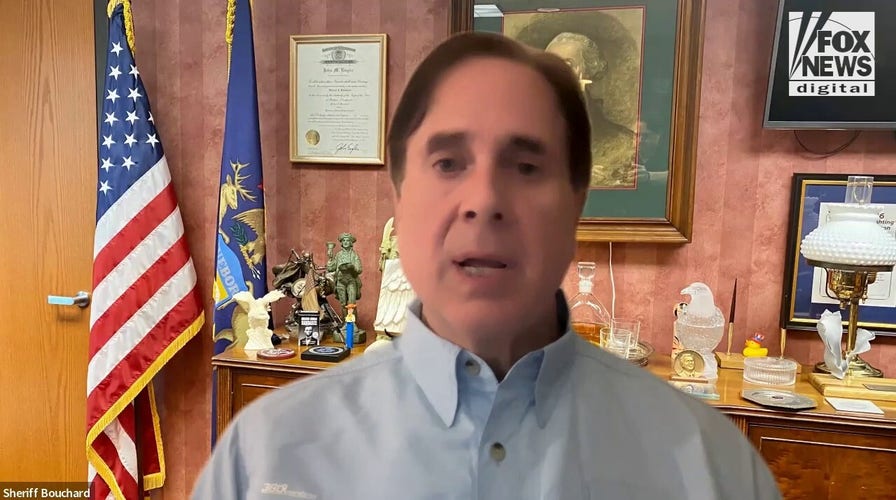 Video
Michigan sheriff worried woman charged in college student's hit and run death will try avoiding extradition
The Michigan sheriff overseeing an investigation into a fatal hit-and-run says he's "absolutely" the suspect will attempt to avoid extradition.
The Michigan woman who fled to Thailand after she was charged in a deadly hit-and-run incident involving a college student on New Year's Day has agreed to come back to the United States, according to Thai officials.
Tubtim "Sue" Howson fatally struck Ben Kable, a Michigan State University student with her 2016 BMW 320i on Jan. 1 at 5:49 a.m., according to the Oakland County Sheriff's Office.
Court documents state that Kable was "in the roadway" when he was hit by the BMW, but adds that it wasn't clear if he was "standing or walking in the roadway when he was hit." An accident report obtained by Fox News Digital shows that Kable was suspected to have been under the influence of alcohol, but that it was not a "contributing factor" in the incident.
Officials said that Howson stopped the car for a short period of time before driving off. Travel records reviewed by the FBI show that Howson boarded a plane on Jan. 3 with stops in Dallas and Helsinki, Finland, arriving in Bangkok, Thailand, as her final destination. Howson is a U.S. citizen and is originally from Thailand.
MICHIGAN SHERIFF WORRIED WOMAN CHARGED IN COLLEGE STUDENT'S HIT-AND-RUN DEATH WILL TRY AVOIDING EXTRADITION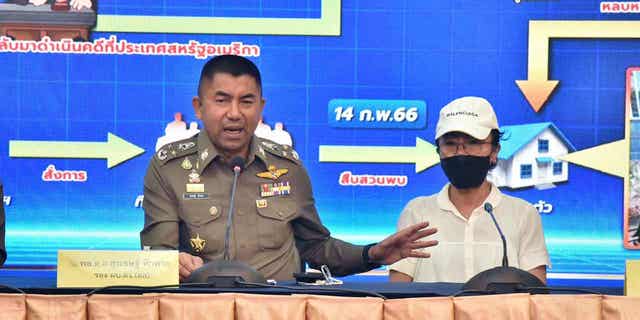 Deputy National Police Chief Surachet Hakpal, left, talks to reporters with Tubtim "Sue" Howson, 57, during press conference at police headquarter in Bangkok, Thailand, Wednesday, Feb. 15, 2023. Howson allegedly struck Michigan State University student Benjamin Kable, 22, shortly before dawn on Jan. 1. She flew to Thailand on a one-way ticket on Jan. 3, according to U.S. authorities. (Royal Thai Police via AP) (Royal Thai Police via AP)
Over a month later, Thai deputy national police chief Surachate Hakparn said during a press conference on Wednesday that Howson intends to come back to the United States, adding that preparations are underway for her to fly back by Saturday.
When Howson was encouraged by others to turn herself in, she allegedly said "no cops, no cops," an FBI official wrote in a court document.
At the request of the FBI, police in Thailand began to track Howson on Jan. 12, and found her on Jan. 14, suggesting that she turn herself in and go back to the United States.
MICHIGAN WOMAN CHARGED IN COLLEGE STUDENT'S NEW YEAR'S DEATH SOUGHT FOR EXTRADITION AFTER FLEEING TO THAILAND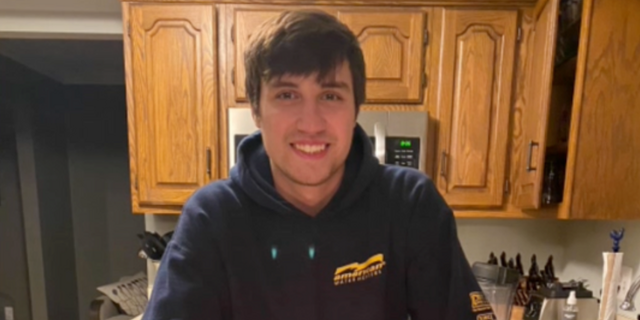 Michigan State University student Ben Kable. (Family of Ben Kable)
Hakparn said that Howson isn't under arrest and showed an intention to return to the United States.
"We did not arrest her. After she knew the facts, she showed the intention to accept the punishment in the U.S.," he said. "This will be a good example for Thai society."
According to the Bangkok Post, Howson fled to Thailand because she has a sister there and wanted to talk about the incident with her.
Howson said during the event on Wednesday that she thought she was going to be robbed before hitting Kable, according to the outlet.
MICHIGAN WOMAN CHARGED IN COLLEGE STUDENT'S NEW YEAR'S DEATH FLEES TO THAILAND: FBI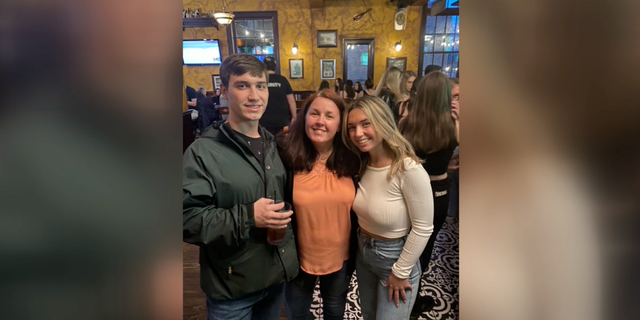 Ben Kable, a Michigan State University student, died on Jan. 1 when a car being driven by Tubtim Howson fatally struck him in Oakland County, Michigan, according to FOX 2. (Family of Ben Kable)
"I thought I was about to be robbed … I was looking at the car on the roadside. It was dark, and then I hit something in front of me … At first I thought I hit a deer, but later realized I hit a man," Howson said.
"I did not think I would run away, but I was very shocked. I tried to call the police but my hands were shaking. I could not do anything," she added.
Howson is being charged with failure to stop at the scene of a crime resulting in serious impairment or death as well as a federal charge for fleeing the country.
CLICK HERE TO GET THE FOX NEWS APP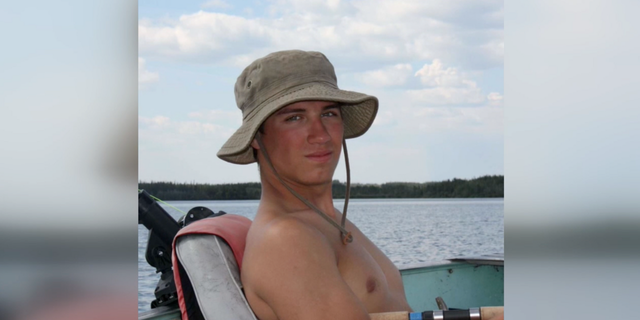 Ben Kable on a boat. (Family of Ben Kable)
The Oakland County Sheriff's Office didn't comment on Howson's possible return when contacted by Fox News Digital. The FBI hasn't responded to a request for comment.
The Associated Press and Fox News' Ben Evansky contributed to this report.
Adam Sabes is a writer for Fox News Digital. Story tips can be sent to [email protected] and on Twitter @asabes10.