close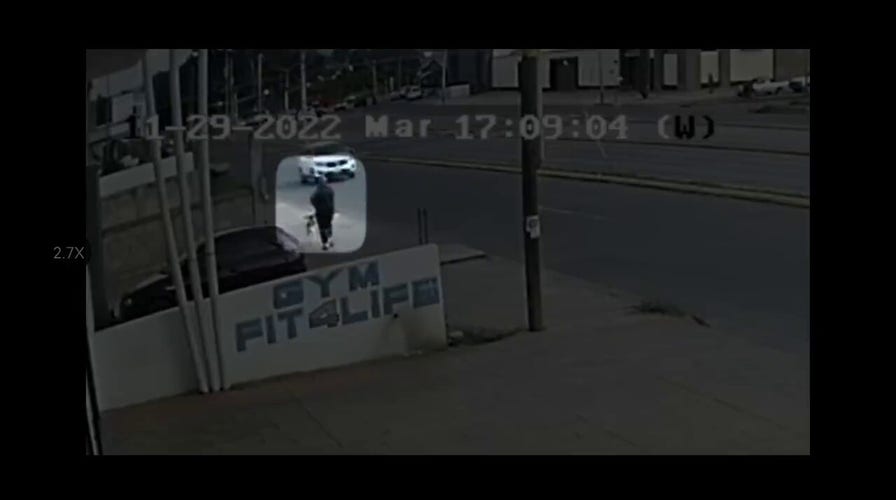 Video
California woman kidnapped in Mexico seen in video footage released by FBI
The FBI has released video footage of missing California woman Monica DeLeon Barba "moments before" she was kidnaped in Tepatitlán, Jalisco, Mexico.
Mexican law enforcement officials said they are investigating the death of a fourth woman killed at a Tijuana hotel used by a California man who is suspected in three killings.
Former Mexican state Baja California Attorney General Ricardo Iván Carpio Sánchez said the case has similarities to the other slayings. Authorities are looking to see if they are linked to Bryant Rivera, who lives in the Los Angeles suburb of Downey.
He was arrested on July 6 in connection with the strangulation death of Angela Carolina Acosta Flores, whose body was found in the Tijuana hotel room on Jan. 25. He is the subject of extradition proceedings.
GOP REP'S BILL WOULD CONFISCATE ASSETS FROM DRUG CARTELS TO FUND BORDER WALL, TACKLE FENTANYL CRISIS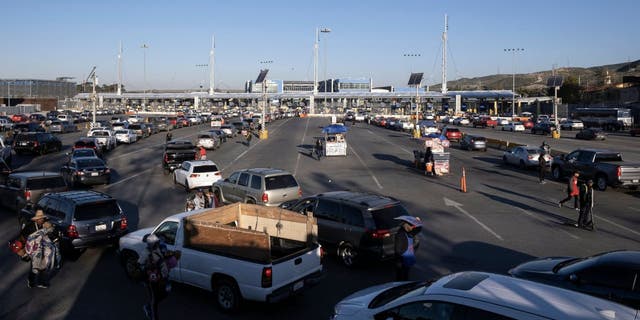 Cars queue at the San Ysidro crossing port on the U.S.-Mexico border in Tijuana, Baja California state, Mexico. A California man is accused of killing three woman in Tijuana. (Guillermo Arias/AFP via Getty Images, File)
Mexican officials said they plan to add charges for the deaths of two more women in Tijuana once he arrives in Mexico.
Carpio Sánchez told reporters this week they are evaluating the evidence of potentially another case. He did not provide any details.
"It's the same hotel, the victim is a woman and there are similarities to the deaths of the other victims," said Carpio Sánchez, who also announced he was resigning from his post.
Acosta worked next door to the hotel at the Hong Kong Gentalmen's Club and sometimes as a sex worker, her mother told Mexican authorities. She last heard from her daughter Jan. 24, when she said she was taking a client to room 404 at the Las Cascadas Hotel for 30 minutes at around 10:15 p.m., according to court records.
Acosta's boyfriend went to the club at 3 a.m. and was told by a worker there that she left with a customer who was a "gringo" named Bryant Rivera, according to court records. After her daughter's body was found in the hotel room, Acosta's mother tracked her daughter's cellphone to an address in Riverside, California.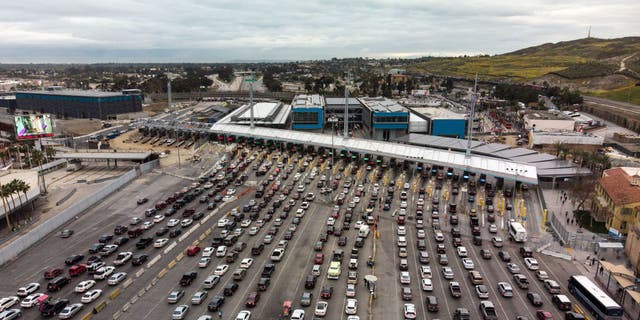 Vehicles line up at the San Ysidro border crossing in Tijuana, Mexico, for entry into San Diego, Calif. (Guillermo Arias/AFP via Getty Images, File)
CLICK HERE TO GET THE FOX NEWS APP
Security camera footage from the hotel captured a man matching Rivera's description and the victim entering room 404, according to court records.
U.S. Customs and Border Protection records show Rivera entered the United States on foot through the San Ysidro port of entry shortly after midnight on Jan. 25, 2022.
The Associated Press contributed to this report.
Louis Casiano is a reporter for Fox News Digital. Story tips can be sent to [email protected].