close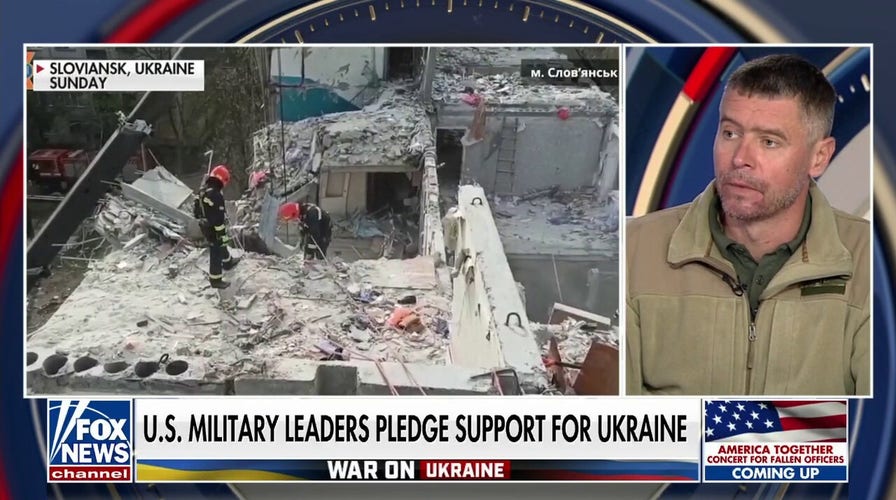 Video
Ukraine needs 'lifesaving' F-16 fighter aircrafts from the US: Yuriy Sak
Advisor to Ukraine's defense minister advisor Yuriy Sak says air dominance is the most important ingredient to military dominance.
Wagner soldiers returning to Russia following their brief service in Ukraine have terrorized their hometown communities, according to reports.
"The state and personally Putin and Prigozhin are to blame for Yulia's death and should answer for it," an unnamed close relative of Yulia Buiskich, a woman allegedly killed by a paroled Wagner troop, told The Observer. "They released a sick b—— into society."
Buiskich, 85, was found dead in her home in the town of Novyj Burets, a community of some few hundred people. Ivan Rossomakhin, a 28-year-old Wagner soldier who received a pardon for his service in Ukraine, allegedly entered Buiskich's home and killed her with an axe.
Russian President Vladimir Putin has relied heavily on the Wagner Group, founded by Yevgeny Prigozhin, as the war in Ukraine continued and his forces started to feel their losses. Prigozhin, who made his money through food services and contracts to cater the Kremlin, claimed he founded Wagner to support the 2014 mission in Donbas.
RUSSIAN MERCENARIES SYMPATHETIC TO PUTIN TARGET UK WITH CYBER THREATS OVER WAR IN UKRAINE: REPORT
Wagner has increasingly recruited from prisons, which often include trained military veterans, to support the demand for high numbers of troops. U.S. intelligence previously indicated that the Russian Defense Ministry has "reservations" about Wagner's recruiting methods, but the group continued to find fresh troops in prisons.
Upon completing their time in Ukraine, the prisoners earn a full pardon and return to their previous lives, such as in the case of Alexander Tyutin, a 66-year-old real estate agent who had hired hitmen to kill his business partner and his family as well as his own niece.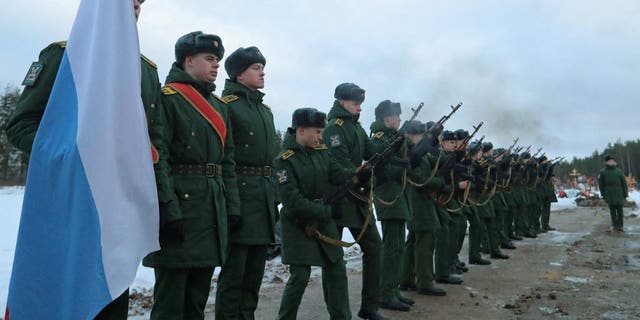 Cadets of a military academy fire a salute during the funeral of Dmitry Menshikov, a mercenary for the private Russian military company Wagner Group, killed during the military conflict in Ukraine, in the Alley of Heroes at a cemetery in Saint Petersburg, Russia December 24, 2022. REUTERS/Igor Russak (REUTERS/Igor Russak)
After serving in Ukraine for just six months, Tyutin left the army and flew to Turkey to reunite with his wife.
Other paroled criminals have instead returned to Russia and have committed fresh crimes, according to The Observer. Many are believed to have died, but an estimated 5000 convicted criminals have returned with pardons.
RUSSIAN WARPLANE ACCIDENTALLY DROPS MUNITIONS ON RUSSIAN BORDER CITY
Shock ran through the community of Tskhinvali when news broke that Soslan Valiyev, a local man with disabilities beloved by the town, had allegedly died at the hands of Georgiy Siukayev, a convicted murderer who had returned following service in Ukraine for Wagner.
Video surfaced on Telegram channels showing a man, alleged to be Siukayev, chasing down Valiyev and kicking him before reportedly stabbing him to death. Local authorities announced days later that they arrested Siukayev on suspicion of murder.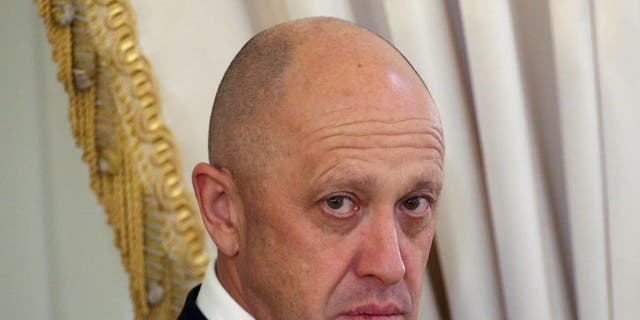 Russian billionaire and businessman, Concord catering company owner Yevgeny Prigozhin attends a meeting with foreign investors at Konstantin Palace June 16, 2016 in Saint Petersburg, Russia. Russian President Vladimir Putin is in Saint Petersburg to attend the International Economic Forum. (Mikhail Svetlov/Getty Images)
Wagner founder Prigozhin claimed that Siukayev was defending bystanders who were being harassed.
Alexey Savichev, a 49-year-old convicted murderer, joined Wagner in September and returned to his hometown of Voronezh after six months in Ukraine, where he fought in the battles for the towns of Soledar and Bakhmut. He recently claimed to The Guardian that he tortured and killed dozens of Ukrainian prisoners of war.
US EXPEDITES DEPLOYMENT OF ABRAMS TANKS AS IT READIES UKRAINIAN TROOPS FOR TRAINING
He also told The Guardian that he splurged his full one million rubles prize (approximately $12,277) on alcohol and prostitutes. When he found himself in trouble with police, he would show them his medals for fighting in Ukraine and would immediately go free.
"The cops treated me somewhat like a hero," Savichev said, revealing that officers would even invite him for tea to listen to stories from the frontline. "I felt like I could get away with anything."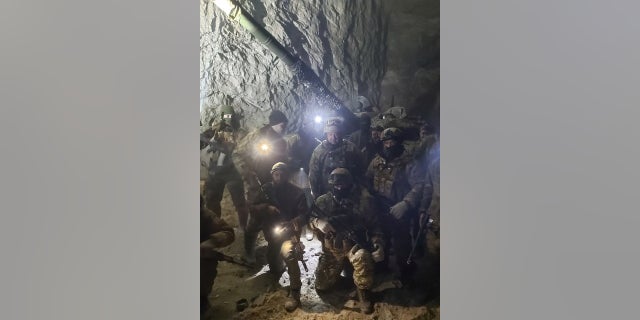 People in military uniform, claimed to be soldiers of Russian mercenary group Wagner and its head Yevgeny Prigozhin, pose for a picture believed to be in a salt mine in Soledar in the Donetsk region, Ukraine, in this handout picture released January 10, 2023. 
Prigozhin previously defended his use of convicted criminals, arguing it is better for the criminals to serve in Ukraine than the "dandelion boys" of Russia.
CLICK HERE TO GET THE FOX NEWS APP
"That inmate went to the war and was killed. Or, he survived by a miracle," Prigozhin continued. "He is a murderer, and in the war he is worth three or four or even more dandelion boys, whose milk on their lips is still wet."
"Among those dandelion boys is your son, your father and your husband," he added. "So weigh it up. Would you rather have the murderer going to war, or your family members?"
Peter Aitken is a Fox News Digital reporter with a focus on national and global news.