Riley Keough is addressing the "chaos" and "upheaval" that occurred following the death of her mother Lisa Marie Presley.
In a new interview, Keough specifically spoke about the settlement she made with her grandmother, Priscilla Presley, over Elvis Presley's Graceland and Lisa Marie's estate.
"When my mom passed, there was a lot of chaos in every aspect of our lives," Keough told Vanity Fair. "Everything felt like the carpet had been ripped out and the floor had melted from under us. Everyone was in a bit of a panic to understand how we move forward, and it just took a minute to understand the details of the situation, because it's complicated.
"We are a family, but there's also a huge business side of our family. So I think that there was clarity that needed to be had."
PRISCILLA PRESLEY AND LISA MARIE PRESLEY'S DAUGHTER, RILEY KEOUGH, REACH SETTLEMENT OVER ESTATE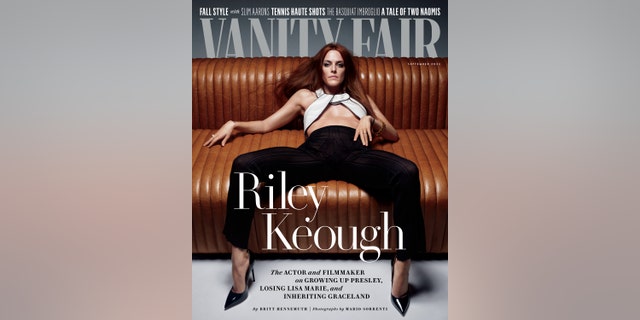 Riley Keough addressed the settlement made and the "chaos" that occurred after the death of her mother Lisa Marie Presley in a new interview. (Credit: Mario Sorrenti/Vanity Fair)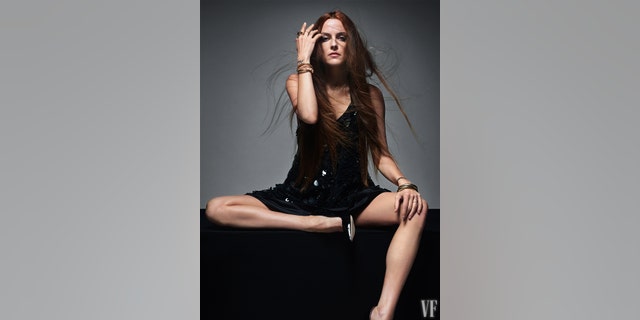 Riley Keough is the daughter of Lisa Marie Presley and Danny Keough. (Credit: Mario Sorrenti/Vanity Fair)
After Lisa Marie's death, Priscilla had challenged an amendment allegedly made by the actress to her will in 2016 that replaced her business manager and mother as beneficiaries with her oldest children, according to the Los Angeles Times.
Lisa Marie's son, Benjamin Keough, died by suicide in 2020 — making Riley the sole beneficiary.
A settlement was reached between Keough and Priscilla in May. Priscilla told Fox News Digital through a representative at the time, "My family has resolved all confusion as it relates to our plea to the court and request for document interpretation after my daughter Lisa Marie's untimely passing.
"Although the media identified such a plea as a lawsuit, I want to make clear that there was never any lawsuit filed against my beloved granddaughter. As a family, we are pleased that we resolved this together."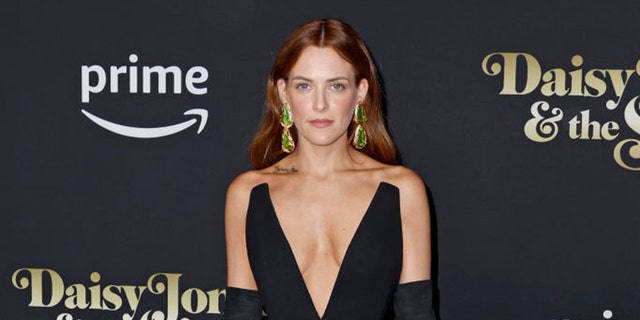 Riley Keough and Priscilla Presley reached a settlement in May, nearly four months after Lisa Marie's death. (Frazer Harrison/Getty Images)
Now, Keough is clarifying that things with her Grandma have always "been happy."
"There was a bit of upheaval, but now everything's going to be how it was. She's a beautiful woman, and she was a huge part of creating my grandfather's legacy and Graceland. It's very important to her," she noted. "He was the love of her life. Anything that would suggest otherwise in the press makes me sad because, at the end of the day, all she wants is to love and protect Graceland and the Presley family and the legacy.
"That's her whole life. So it's a big responsibility she has tried to take on. None of that stuff has really ever been a part of our relationship prior. She's just been my grandma."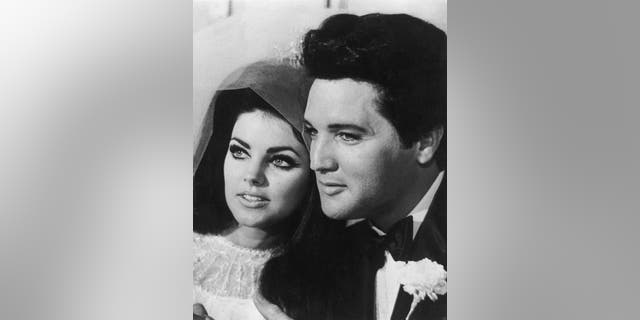 Priscilla Presley was married to the late Elvis Presley. (Getty Images)
LISA MARIE PRESLEY'S CAUSE OF DEATH REVEALED
Keough also spoke highly of her mother — who passed away on Jan. 12. Lisa Marie's cause of death was listed as a small bowel obstruction in records kept by the Los Angeles County Medical Examiner.
"The life she had was not easy, and the treachery she endured and the lack of real love and real friends. … She definitely had some great friends and relationships in her life, but I don't think she really ever had. … People were just coming for her since she was born — wanting something from her and not being totally authentic. She had to develop very thick skin," she explained. "She was a very powerful presence and extremely loving and extremely loyal and sort of a lioness – a fierce woman, and a really wonderful mother.
"I think that would be my summary because I'm her daughter. She was the best mom."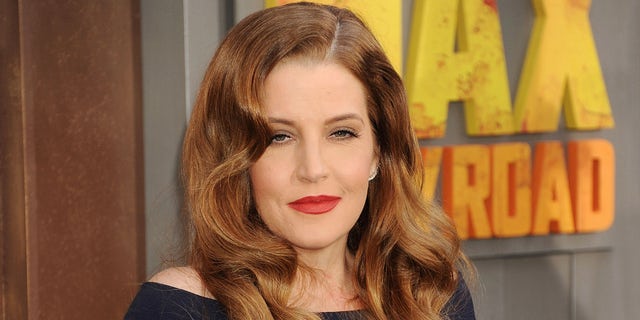 Lisa Marie Presley died due to a "sequelae of small bowel obstruction," according to the County of Los Angeles Medical Examiner. (Jeffrey Mayer via Getty Images)
Lisa Marie was buried next to her son and her famous father at Graceland — the family estate in Memphis, Tennessee.
CLICK HERE TO SIGN UP FOR THE ENTERTAINMENT NEWSLETTER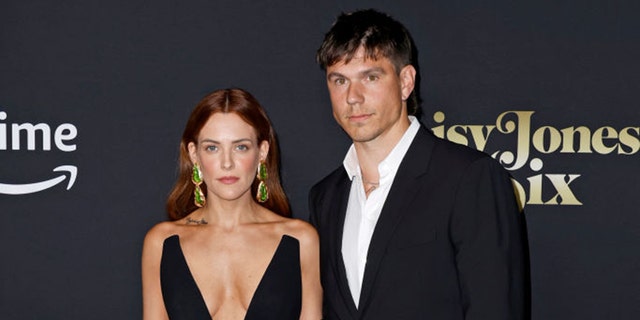 Riley Keough and Ben Smith-Petersen welcomed a baby girl via surrogacy. (Frazer Harrison/Getty Images)
During her public memorial service, Keough revealed that she secretly welcomed a baby girl. Now, the "Daisy Jones & The Six" star explained she used a surrogate.
"I think it's a very cool, selfless, and incredible act that these women do to help other people," she told Vanity Fair. "I can carry children, but it felt like the best choice for what I had going on physically with the autoimmune stuff."
The baby girl's name is Tupelo Storm, named after her grandfather's hometown and her brother, Benjamin Storm Keough.
"It's funny because we picked her name before the Elvis movie. I was like, 'This is great because it's not really a well-known word or name in relation to my family — it's not like Memphis or something," she recalled. "Then when the Elvis movie came out, it was like, Tupelo this and Tupelo that. I was like, 'Oh, no.' But it's fine."
CLICK HERE TO GET THE FOX NEWS APP