Jessica Chastain recently revealed a "gross" moment during her run on Broadway's "A Doll's House" when she had to kiss her costar after she got sick in her mouth.
"I can say it now, 'cause we're closed," the "It" actress told Jason Bateman, Will Arnett and Sean Hayes on their "Smartless" podcast released Tuesday.
"This is really gross, what I'm going to tell you guys," she said after they asked her about her worst moment during the production, which ran from March until June. "I threw up. I threw up, and I swallowed it. And no one knew!"
She said she was "sobbing, and I leaned over and it happened. I had to kiss someone! Yes, it was a nightmare and I couldn't explain" what happened.
KATE BECKINSALE SAYS KEANU REEVES SAVED HER FROM EMBARRASSING WARDROBE MALFUNCTION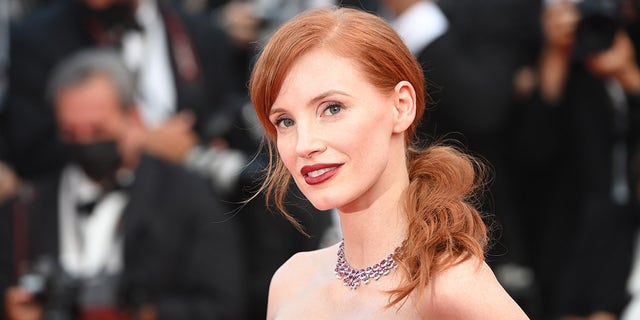 Jessica Chastain revealed she got sick in her mouth during a Broadway show this year and then has to kiss a costar.  (Kate Green/Getty Images)
She said, although the kiss was supposed to be "sensual," it was "definitely a closed mouth kiss" that night.
The 46-year-old, who played the lead in a Tony-nominated performance, said she wasn't able to explain what happened until the end of the night.
"The second we had the curtain call and the curtain came down, I said, 'You guys, I'm so sorry, I vomited.'"
Chastain is just the latest performer to admit to a bodily function mishap while performing.
CLICK HERE TO SIGN UP FOR OUR ENTERTAINMENT NEWLSETTER
Last month, Joe Jonas said that he pooped himself during a concert once, while Ed Sheeran admitted he did the same thing in 2015, and Hugh Jackson revealed he "pi—d" himself as Gaston in the 1995 Broadway production of "Beauty and the Beast."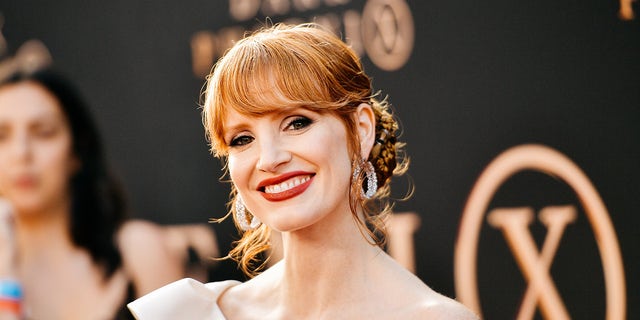 The 46-year-old said the usually "sensual" kiss was closed mouth that night.  (Matt Winkelmeyer/Getty Images)
Chastain's revival of "A Doll's House," an 18th century play about a woman in a suffocating marriage, opened in March.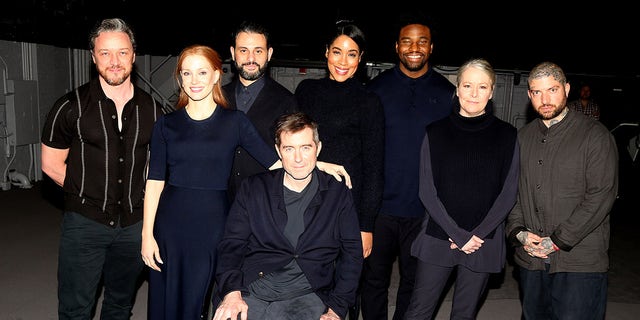 Jessica Chastain and the rest of the cast from 'A Doll's House.'  (Bruce Glikas/WireImage)
The actress played the role of Nora Helmer in the setless and propless reinvention of the well-known play, doing her last show in June.
CLICK HERE TO GET THE FOX NEWS APP
Chastain told PBS in March the stripped down set made her feel "incredibly exposed as an actor, because you're not given — you're not able to hide behind anything."