Lisa Marie Presley, the only child of icon Elvis Presley and Priscilla Presley, has died. She was 54.
"It is with a heavy heart that I must share the devastating news that my beautiful daughter Lisa Marie has left us," Priscilla told People Magazine on Thursday.
"She was the most passionate strong and loving woman I have ever known. We ask for privacy as we try to deal with this profound loss. Thank you for the love and prayers. At this time there will be no further comment."
Presley was "transported" to a hospital Thursday in Los Angeles after sheriff's deputies responded to a "not breathing call," authorities confirmed to Fox News Digital.
Her mother, Priscilla Presley, was seen walking into the emergency room shortly after Presley arrived at the medical center.
Priscilla wrote on Facebook: "My beloved daughter Lisa Marie was rushed to the hospital. She is now receiving the best care. Please keep her and our family in your prayers. We feel the prayers from around the world, and ask for privacy during this time."
Presley, 54, attended the Golden Globe awards Tuesday night with her mother Priscilla and was on hand to witness Austin Butler win the Globe for his portrayal of her father in Baz Luhrmann's biopic of the King of Rock 'n' Roll.
Here's a look at Lisa Marie Presley's life: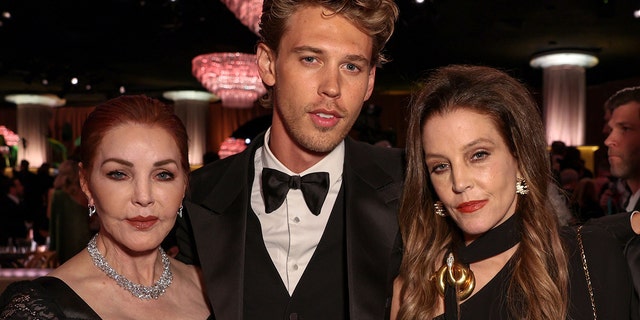 Lisa Marie Presley rushed to the hospital on Thursday. She attended the Golden Globes with her mother, Priscilla Presley, on Tuesday night.
(Photo by Shutterstock for HFPA)
PRISCILLA PRESLEY PRAISES BAZ LUHRMANN 'ELVIS' BIOPIC STARRING AUSTIN BUTLER
Entering the limelight at a young age
Being the only child of Elvis and Priscilla Presley, Lisa Marie entered the limelight at a very young age.
Lisa Marie was 9 years old when her father died at their Graceland home.
On Aug. 16, 1977, Presley was found unconscious in his Graceland mansion. He was rushed to the hospital, where he was pronounced dead at age 42.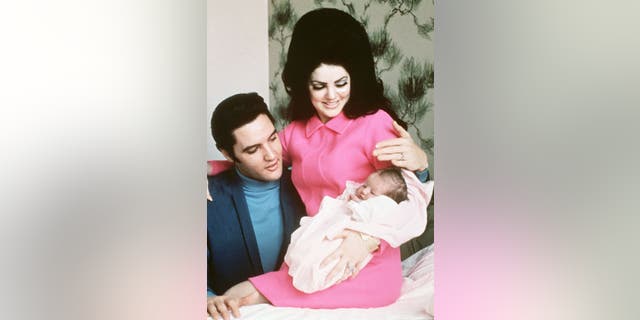 Elvis Presley and his wife, Priscilla, prepare to leave the hospital with their new daughter, Lisa Marie in Memphis, Tennessee, February 5, 1968.
(Getty Images)
In 2018, Lisa Marie was asked if she ever asked her father for guidance. At the time, she told U.K.'s "Lorraine": "I wouldn't say I talk to him … I just remember everything. I can sort of pull out of the files whatever memories I have and stuff like that. And occasionally ask for help.
"Which was the case with this record," she added of "Where No One Stands Alone." I just felt like a hand come down to me, it felt like that a little bit."
During the interview, she also described how she felt about seeing a quote from Elvis on fatherhood.
"There was a quote on the wall as I was leaving the [new Graceland] exhibit, it said something like, 'Becoming a father is the best thing that's ever happened to me.' I had never seen it before, last night was the first time I saw it, so that was really cool," she said.
"I knew there was a great love there," she added. "There was a really strong connection there since the minute I can remember. It kind of reinstates what I felt was the truth, which is that I felt like I was the most important thing to him."
Walking down the aisle
Lisa Marie Presley walked down the aisle with Danny Keough, the father of her late son Ben and daughter Riley, in 1988. The couple divorced in 1994.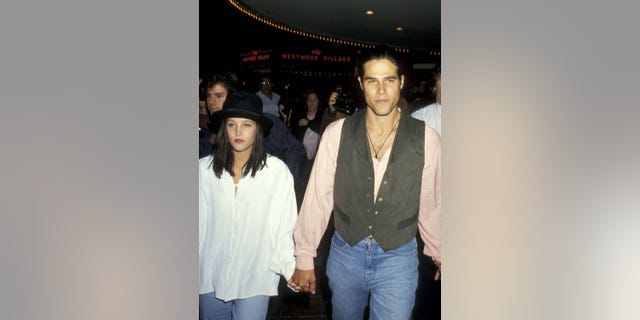 Lisa Marie Presley and Danny Keough in 1991.
(Photo by Ron Galella)
In 2007, Presley spoke to Marie Claire about her relationship with Keough.
"I had been really sheltered," she said at the time. "I got married the first time very, very young and the marriage I was in, there was so much resentment about who I was, because I had more than he did, and it became a power struggle. … So in my mind I'm thinking, 'I know, I'll get with someone more compatible.' I wasn't thinking what everyone else was thinking, which was that I must have been out of my f–king mind."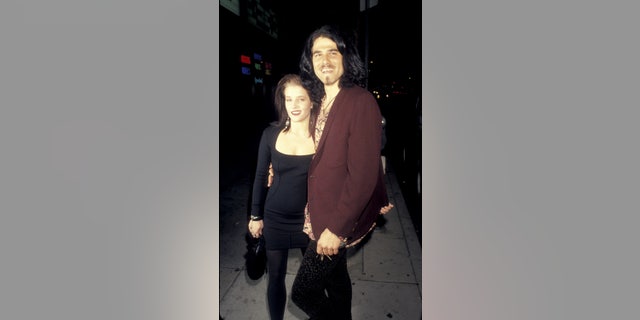 Lisa Marie Presley and Danny Keough split in 1994.
(Photo by Ron Galella)
Presley continued: "Leaving my first marriage, for the person that I left it for — that was probably the biggest mistake of my life."
She was referring to Michael Jackson, whom she married shortly after her divorce to Keough.
Marrying the King of Pop
Lisa Marie and Michael Jackson wed in 1994, just 20 days after finalizing her divorce from her first husband Danny Keogh.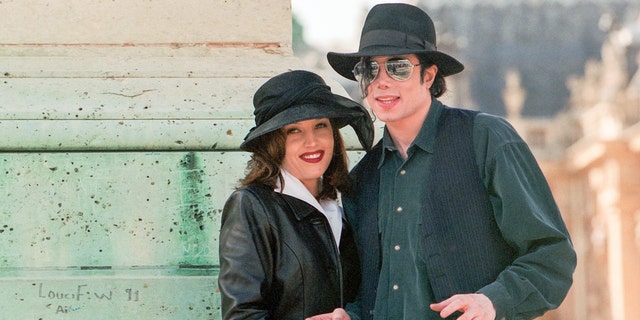 Lisa Marie Presley and Michael Jackson wed in 1994.
(Photo by Stephane Cardinale/Sygma)
The couple divorced in 1996. In an interview with Rolling Stone in 2013, Presley opened up about her marriage with Jackson. "I got into this whole, 'I'm going to save you' thing,'" she said.
"I thought all that stuff he was doing — philanthropy and the children thing and all this stuff — was awesome, and maybe we could save the world together," Presley continued.
"OK. Hello. I was delusionary. I got some romantic idea in my head that I could save him and we could save the world."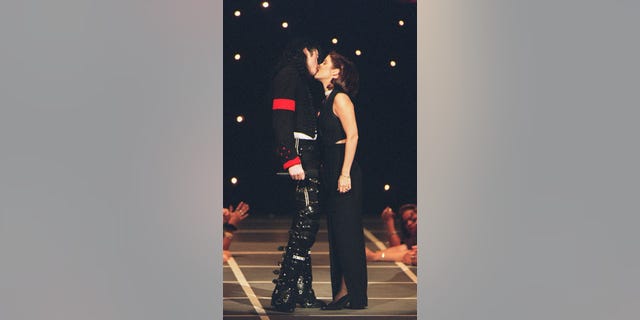 Michael Jackson and his wife, Lisa Marie Presley, kiss on the stage of Radio City Music Hall in 1994. The couple divorced in 1996.
(AFP via Getty Images)
Speaking on how she perceived her reputation to have been harmed following her marriage to Jackson, she shared, "All I did get out of it was a s**t storm. And I got out of it."
"Now people go, 'You seem somewhat sane, you seem pretty together — what the hell was that all about?'" Presley continued. "It put a stigma on me. A 'What the hell was she thinking?' stigma."
Presley and Jackson remained friends up until his death in 2009.
107-day marriage to Nicolas Cage
Following her divorce from Jackson, Lisa Marie married Nicolas Cage in 2002. Their marriage was infamously short lived, and the couple filed for divorce three months later and it was finalized in 2004.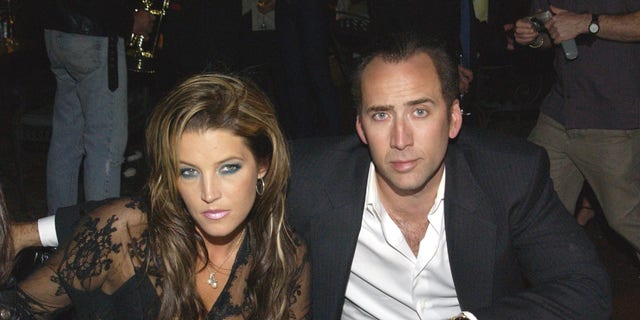 Lisa Marie Presley and Nicolas Cage married in 2002 before Cage filed for divorce three months later.
(Photo by L. Busacca/WireImage)
Cage is notoriously known for being a huge Elvis fan. Reports shared that following Presley's death and while the actor was still married to Lisa Marie, he was allowed inside Elvis' bedroom at the Greenland estate, which is strictly off limits to anyone who is not a family member.
During the week of the 25th anniversary of Elvis' death, Cage was granted access to the room.
In an interview with the late Barbra Walters, Cage discussed his marriage to Presley and said, "Oftentimes when you have two people who are very strong and their own personalities and rather intense, sometimes you can have a hard time meshing."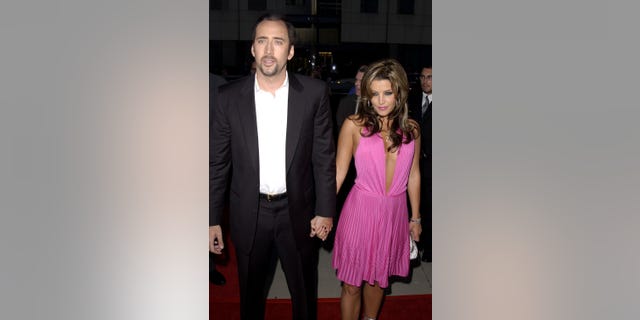 Nicolas Cage and Lisa Marie Presley officially divorced in 2004.
(Photo by SGranitz/WireImage)
The "National Treasure" star had conflicting feelings when it came to their split.
"It's sad and I miss her every day," he said, adding, "and sometimes I wish we couldn't have rushed the marriage and sometimes I regret rushing the divorce, but it just seemed like it wasn't going to change."
ELVIS PRESLEY'S $100M FORTUNE GONE, DAUGHTER LISA MARIE CLAIMS IN LAWSUIT
In past interviews, Presley was more outspoken on the couple's split.
"The most upsetting thing was when he called to say he was sorry, wish he hadn't done it, things like that," Presley told ABC in 2003. "You can't have a temper tantrum and then call me four days later and expect, you know, everything to be fine again … so, it was like that … We were both like two 12-year-olds in a sandbox, basically."
In 2006, Lisa Marie went on marry Michael Lockwood, with whom she shares two kids.
Lisa Marie making music
Lisa Marie followed in her father's footsteps and produced a few albums of her own.
In 2003, she released her first album, "To Whom It May Concern." Her second album, "Now What" was released in 2005.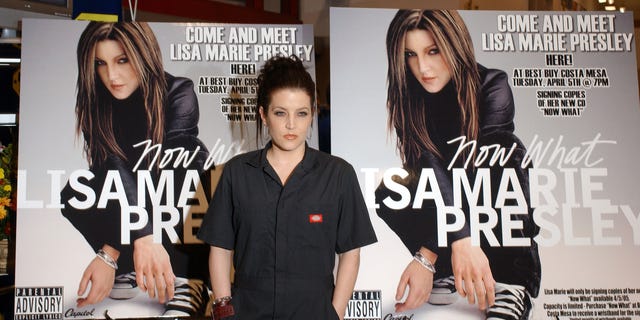 Lisa Marie Presley during an album signing for "Now What."
(Photo by Gregg DeGuire/WireImage)
Her latest music project, "Storm & Grace," was released in 2012.
Lisa Marie has done duets on some of Elvis' biggest hits in the past. In 2012, she sang alongside her father on "I Love You Because."
In 2018, Lisa Marie included her late father in a duet of "Where No One Stands Alone." After the release, Lisa Marie spoke to ITV about the song and said, "I just felt really emotional. It's never pleasant to sing and cry."
"I had to keep my composure, but I felt very connected to him and to the song."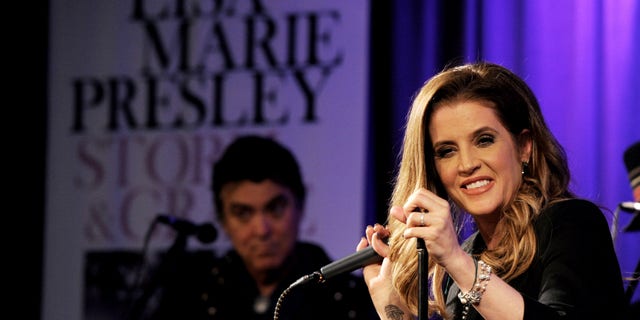 Lisa Marie Presley performs her album "Storm & Grace" at The Grammy Museum in 2012.
(Photo by Kevin Winter)
Struggle with opioid addiction
In an essay she wrote for the forward of the book, "The United States of Opioids: A Prescription for Liberating a Nation in Pain" by Harry Nelson, the singer-songwriter opened up about her struggle with addiction to "opioids and painkillers."
In 2019, she described the dangers of prescription drug use and how quickly she became dependent on painkillers after her twin daughters were born in 2008.
"You may read this and wonder how, after losing people close to me, I also fell prey to opioids," she said, most likely referring to Elvis and Jackson who both reportedly suffered from addiction.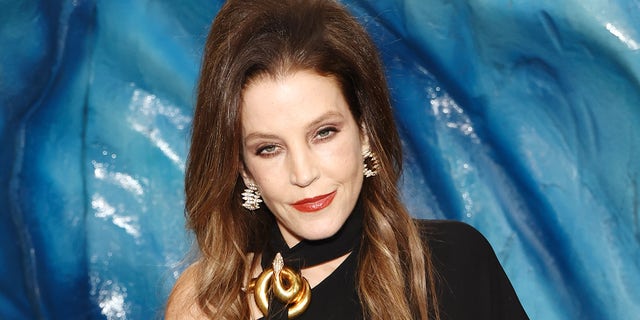 Lisa Marie Presley struggled with opioid addiction in the past. 
(Joe Scarnici)
Presley goes on to explain how her addiction started: "I was recovering after the [2008] birth of my daughters, Vivienne and Finley, when a doctor prescribed me opioids for pain. It only took a short-term prescription of opioids in the hospital for me to feel the need to keep taking them."
She said that overcoming the addiction was "a difficult path" and that afterward, she had "to put my life back together."
LISA MARIE PRESLEY ADMITS TO DRUG AND ALCOHOL ABUSE IN MESSY DIVORCE DEPOSITION
Presley's issues with addiction first came to light during her divorce from fourth husband, Michael Lockwood. During a 2017 deposition obtained by Radar Online, Presley admitted that she went to rehab several times while they were married.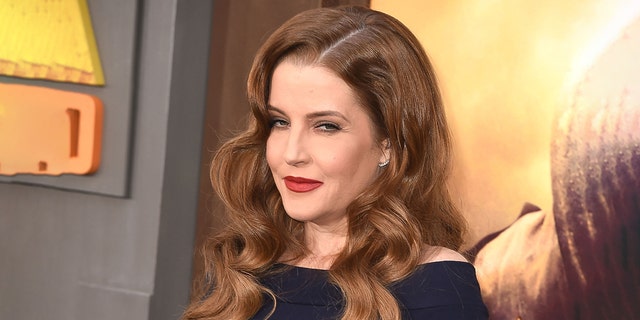 Lisa Marie Presley said she began struggling with substance abuse when she was 45.
(Steve Granitz)
"I was a mess. I couldn't stop," the star said. "The last year of our marriage. I was abusing cocaine terribly." Presley also admitted to mixing pills and alcohol during the last two years of their marriage. As a result, she temporarily lost custody of her twins.
While making an appearance on "Today" in August 2018, she acknowledged her addiction and said her issues started at age 45.
"I am proud," she said on the show. "I really did come a long way. I have a therapist and she's like, 'You're a miracle. You really are.' She's like, 'I don't know how you're still alive.'"
Divorce from Michael Lockwood
Presley and Michael Lockwood have been at odds since the rock 'n roll heiress filed for divorce in 2016, 10 years after the couple married.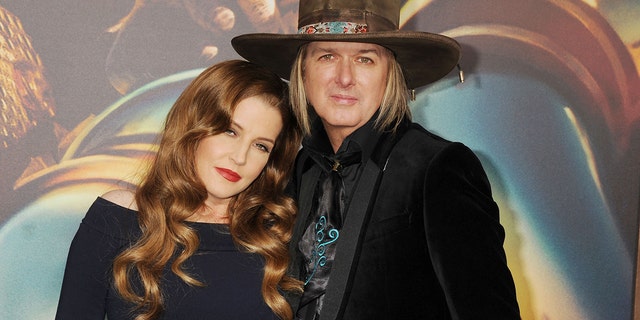 Lisa Marie Presley and musician Michael Lockwood went through a nasty divorce after 10 years of marriage in 2016.
(Photo by Jeffrey Mayer)
In 2017, their daughters ended up in state custody, but court papers filed at the time didn't explain why. Presley did, however, accuse Lockwood of having child pornography on his computer, an allegation he and his attorney vehemently denied.
Presley requested primary custody in fall 2018, but following the 2020 suicide of her son, Benjamin Keough, Lockwood petitioned for custody, fearing Benjamin's death would cause Presley to relapse.
A judge granted joint custody of the twins, Harper and Finley, to both Presley and Lockwood in 2020.
In a statement to Us Weekly on Thursday, Lockwood's attorney,  Joseph Yanny, said: "Michael hopes and prays that she gets better as soon as possible so they can do the best for their children."
Death of her son, Benjamin Keough
In 2020, Presley's son died at the age of 27. The Los Angeles County Medical Examiner's Office told Fox News Digital that an autopsy ruled Benjamin Keough's cause of death as an "intraoral shotgun wound." His manner of death is listed as "suicide."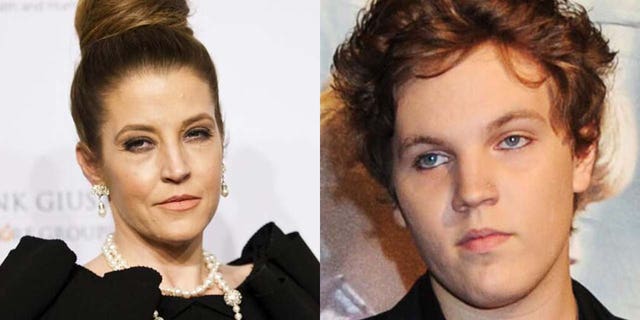 Lisa Marie Presley's son, Benjamin Keough, died by suicide in July 2020.
(Getty Images)
At the time, Presley's representative shared a statement to Fox News Digital. "She is completely heartbroken, inconsolable and beyond devastated but trying to stay strong for her 11-year-old twins and her oldest daughter Riley," said the statement. "She adored that boy. He was the love of her life."
Presley's last Instagram post – which was uploaded in August – was a personal essay she penned for People magazine, discussing how she continues to navigate her grief while staying strong for her twin daughters.
 

 
 

 
 
View this post on Instagram
 

 
 
 

 
 

 
 
 

 
 
"Hi. In honor of it being National Grief Awareness Day , I wrote an essay about Grief which was posted today on People. I thought I'd post it here in the hopes that anyone who needs to hear all of this it helps in some way," her caption of the essay read.
Her daughter Riley, and Ben's sister, commented red heart emojis on her mother's post.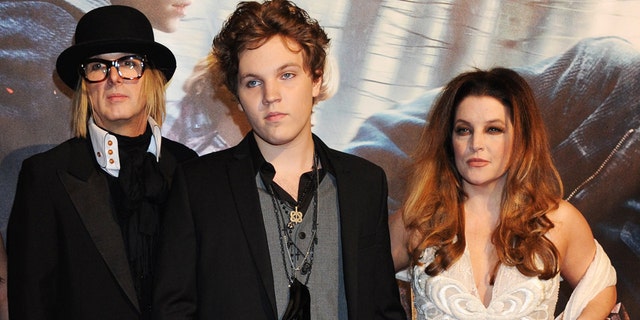 Michael Lockwood, Ben Keough and Lisa Marie Presley seen at the premiere of "Harry Potter And The Deathly Hallows: Part 1" in 2010.
(Photo by Dave M. Benett)
Lisa Marie's four children
Presley is a mother-of-four. Riley, 33, and the late Benjamin, she shares with Keough. Her twin daughters: Harper and Finley, 14, she shares with Lockwood.
In 2014, Presley said she was "ferocouisly protective" of her children in an interview with Healthy Living.
In an interview withe People magazine, Riley shared that her character in "Daisy Jones & The Six" reminds her of her mother.
"I was raised by somebody who did their own thing and didn't really care what other people thought. [My mom] was definitely inspirational to me," she said. "[I was] always interested in women who weren't behaving 'the right way.'"
Sole heir of Elvis' estate
Lisa Marie is the sole heir of Elvis' beloved Graceland estate. According to Graceland's website, Elvis listed his father, Vernon Presley and his grandmother, Minnie Mae Presley, in his will.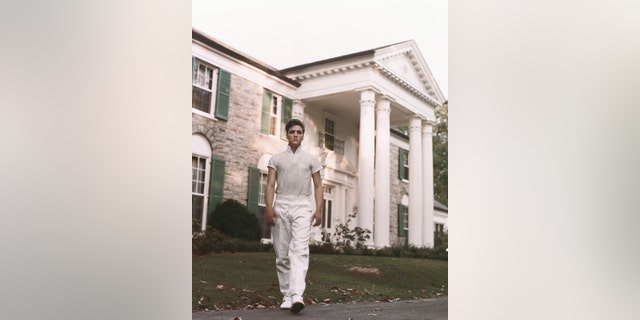 Elvis Presley strolls the grounds of his Graceland estate in 1957. 
(Photo by Michael Ochs Archives)
Following both of their deaths, Lisa Marie became the sole inheritor of the famed estate. "Vernon Presley died in 1979. Minnie Mae Presley died in 1980. This left Lisa Marie Presley as the sole heir to the estate. Elvis' will stated that her inheritance was to be held in trust for her until her twenty-fifth birthday, February 1, 1993," the website read.
CLICK HERE TO SIGN UP FOR THE ENTERTAINMENT NEWSLETTER
According to the website, once Lisa Marie turned 25, she chose to form a new trust. "Upon Lisa Presley's twenty-fifth birthday in 1993, the trust automatically dissolved and Lisa chose to form a new trust, The Elvis Presley Trust, to continue the successful management of the estate, with Priscilla Presley and the National Bank of Commerce continuing to serve as co-trustees," the website read.
'Elvis' the movie
Baz Luhrmann's biopic of Elvis Presley starred Austin Butler as the title role. During the press train for the film, "Elvis," both Priscilla and Lisa Marie were outspoken on their adoration of the entire piece.
In June, Lisa Marie sat down alongside her daughter Riley for a special, "Exclusively Elvis: A Special Edition of 20/20." The mother-daughter duo reflected on the upcoming Baz Luhrmann film "Elvis," which stars Austin Butler as Lisa Marie's father and Keough's grandfather.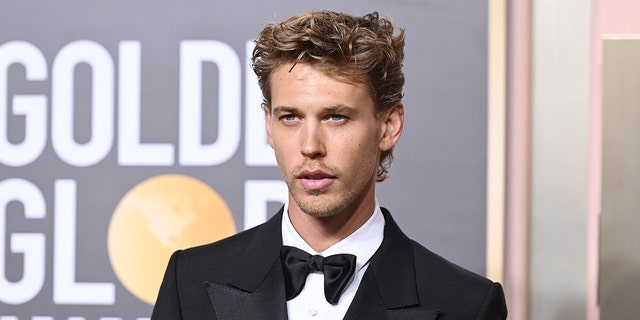 Austin Butler at the 80th Annual Golden Globe Awards.
(Getty Images)
"It was such an emotional [experience]," Lisa Marie said in the rare interview. "Like Riley said, it just brings up such generational trauma in a good way.
"And Riley, five minutes in, was already like, 'I'm done.' She was already crying, and I was crying."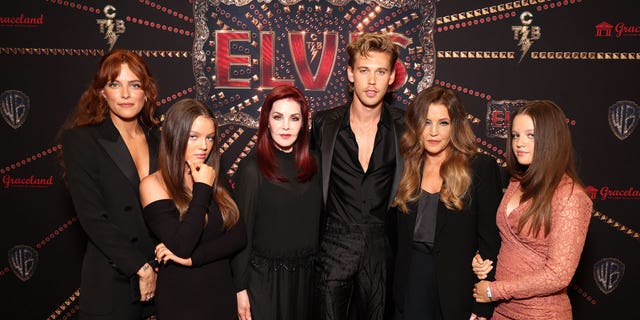 Riley Keough, Harper Vivienne Ann Lockwood, Priscilla Presley, Austin Butler, Lisa Marie Presley and Finley Aaron Love Lockwood at the "Elvis" premiere in Memphis.
(Eric Charbonneau/Shutterstock)
Keough, an actress and filmmaker, said the story is "really intense."
CLICK HERE TO GET THE FOX NEWS APP
"As a film, it's just an exceptional film," said the 33-year-old.
In an interview with Good Morning America, Priscilla called Butler "unbelievable" in the film.