Anna Kendrick explained this week how she was finally able to "grieve" over a relationship after she found a year-long text exchange, proving her boyfriend had cheated.
She told Dax Shepard on the "Armchair Expert" podcast that her unnamed boyfriend, who she had been with six years, had denied he had been unfaithful and gaslit her about it.
After she discovered the texts, she realized, "Oh, I was right about everything, and it was actually way worse than I even thought."
The "A Simple Favor" actress said she remembered her boyfriend screaming at her in therapy a year into their relationship, claiming, "It was a passing crush. You're so insecure. I never (had) a relationship with this girl'"
EDDIE CIBRIAN DENIES CHEATING CLAIMS MADE BY BRANDI GLANVILLE; 9 MORE WILD CELEBRITY INFIDELITY SCANDALS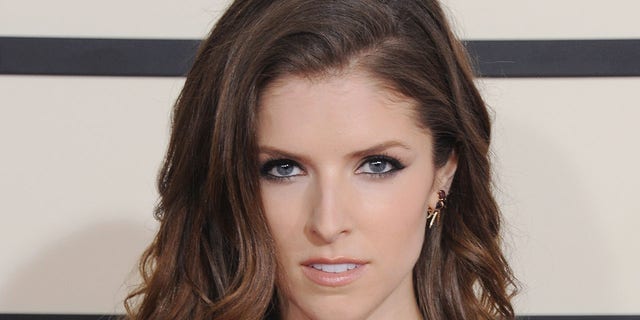 Anna Kendrick said she found texts that a former boyfriend exchanged with another woman while they were together.
(Jon Kopaloff/FilmMagic)
"To actually see in writing, 'After a week of f—ing you, I want to blow up my life for you and just say the word, and we'll ride off into the sunset together.' And that she rejected him, and that's the other layer of 'Oh, don't f—ing bring this up because then I have to confront how f—ing cringe. She was like, 'No, thank you, I'm good.'"
The actress said she didn't think he could lie to her face "with such intensity and conviction," adding that she felt she would have always wondered if she was being unreasonable with him if she hadn't found the proof.
Still, he denied knowing what she was talking about when she confronted him about the texts. She said that felt like a relief to her because she then realized he was "pathological."
Kendrick told Shepard she emailed the woman her ex was cheating with.
"I just think it's fair that you know that I know, and I don't put this at your doorstep," Kendrick told the woman. "You made a mistake, but you're 25, and we've all done stupid s—."
BILL HADER, ANNA KENDRICK 'QUIETLY' DATING, HAVE BEEN TOGETHER FOR OVER A YEAR: REPORT
Surprisingly, she said, the other woman called and apologized.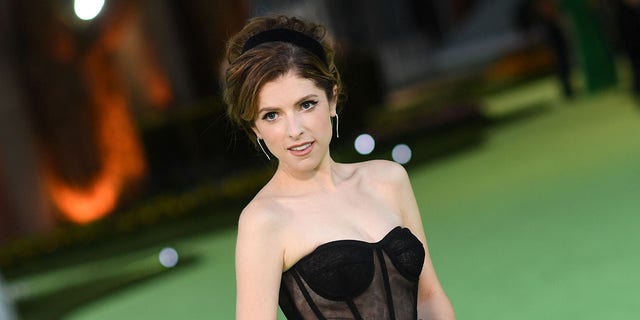 Reflecting back, Anna Kendrick said she thinks she should have left the relationship earlier but would have always wondered if she had been fair in her suspicions before she found texts proving her boyfriend cheated. 
(Getty Images)
ADAM LEVINE DID NOT HAVE A PHYSICAL RELATIONSHIP WITH SUMNER STROH OR OTHER ACCUSERS: SOURCE
"She was like, 'I'm so embarrassed, and I'm so sorry,'" Kendrick recalled, adding that her apology was "infinitely more valuable" than seeing the textual evidence of the cheating.
"I had it all in black and white, and there was still a part of me that, when he said, 'I don't know what you're talking about,' that my body wouldn't believe that I'd seen the proof. And it was her saying it and having compassion that was like 'Oh, this was real,'" Kendrick explained.
CLICK HERE TO SIGN UP FOR THE ENTERTAINMENT NEWSLETTER
The "Twilight" star said before the phone call with the other woman, she hadn't eaten or slept much in a week.
But after they hung up, she suddenly wanted a plate of nachos and felt she could "grieve" for the relationship after having been in a "panicked state" for a year.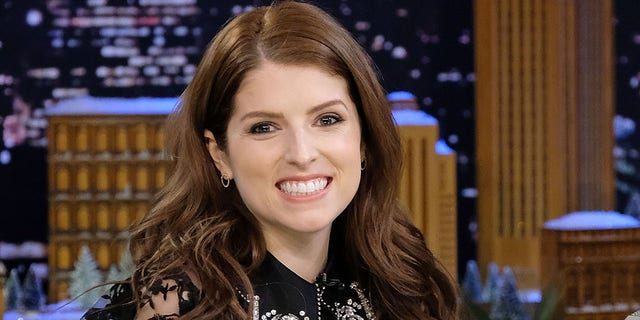 She added that her experience has helped her to understand why some women stay in bad relationships. 
(Mike Coppola/Getty Images)
She said she thinks now she should have told her boyfriend much sooner to "get the f— out of my house" when she knew in her heart he was cheating. But she explained she feels she would have always wondered if the relationship could have been saved.
CLICK HERE TO GET THE FOX NEWS APP
She added that her experience has helped her to understand why some women stay in bad relationships.