The White House has so far declined to say whether the Department of Justice will or should conduct a search of President Biden's residence in Rehoboth, Delaware, for classified documents, which legal experts said falls short of the Biden administration's claim of transparency and raises more doubts about the possibility of criminal activity.
President Biden spent the weekend at his Rehoboth residence as the Federal Bureau of Investigation searched his Wilmington, Delaware, home Friday and found six additional classified documents. The White House has said Biden's lawyers searched his Rehoboth residence and found no classified materials.
But officials declined to comment in response to questions from Fox News Digital about when that search was conducted and whether it makes sense to allow the FBI to search that residence.
MORE CLASSIFIED DOCUMENTS FOUND AT BIDEN'S HOME WEEK AFTER WHITE HOUSE SAID SEARCH WAS 'COMPLETE'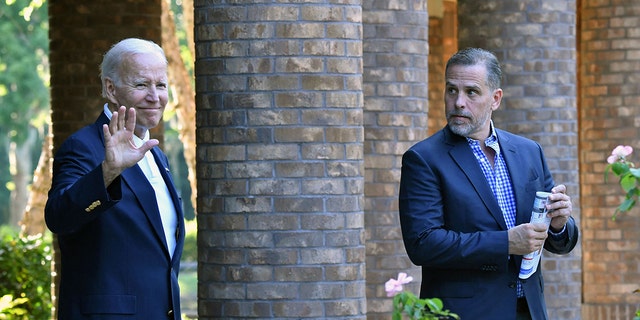 President Biden and his son, Hunter, who is linked to places where classified documents were recovered.
(Nicholas Kamm/AFP via Getty Images)
Jonathan Turley, a law professor at George Washington University, said there is little reason to trust Biden's lawyers in their searches for classified documents because their messaging on when they've obtained documents has remained inconsistent and many of them do not have security clearances.
"Citing the president's lawyers for a search is hardly compelling given the record of missed classified documents in searches," Turley told Fox News Digital. "It's hard to understand why the FBI is still deliberating on whether to search the Rehoboth residence. There is a clear pattern here. The president has left a trail of classified documents wherever he has worked or lived. Yet the FBI does not appear sufficiently motivated to check one of his main residences."
White House spokesman Ian Sams, who is leading communications on the topic of classified documents, said Sunday that the White House is in full cooperation with the Justice Department, but would not comment on whether they have granted the agency access to the president's Rehoboth residence.
"Those are discussions that are happening between the personal lawyers and the DOJ," Sams told MSNBC. "We want to be really careful not to speak ahead of any of those steps."
BIDEN DOCS: DOJ PROSECUTORS WEIGHING SEARCH OF BIDEN'S REHOBOTH HOME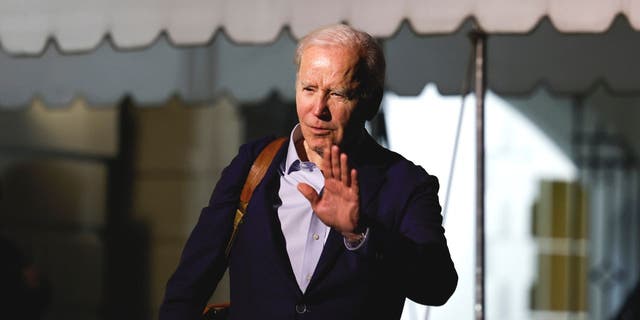 Five batches of classified documents have been found at President Biden's residences or places of work.
(Anna Moneymaker)
The Department of Justice also did not respond to a request for comment.
Andrew McCarthy, the former assistant U.S. attorney for the Southern District of New York, said the FBI should have searched all of Biden's residences once they knew classified documents were first discovered in November. He added they should have never allowed Biden's lawyers to conduct the searches on their own, as they've proven to be "incompetent."
"To not have the FBI do the search and intentionally leave it to people without security clearances is perhaps a greater concern than the scandal they're supposed to be investigating," McCarthy told Fox News Digital. "It is utterly irresponsible of the Justice Department to encourage Biden to have people without security clearances look for classified documents. The fact that Biden's lawyers said they looked through the Rehoboth house shouldn't give anyone confidence."
The classified documents discovered Friday marked the fifth batch discovered: one at the Penn Biden Center in Washington, D.C., and four at his Wilmington residence. The discovery came one week after White House press secretary Karine Jean-Pierre said the search for documents at the Wilmington residence was complete.
DOJ SEIZES MORE CLASSIFIED DOCS FROM BIDEN'S WILMINGTON HOME AFTER 12-HOUR FBI SEARCH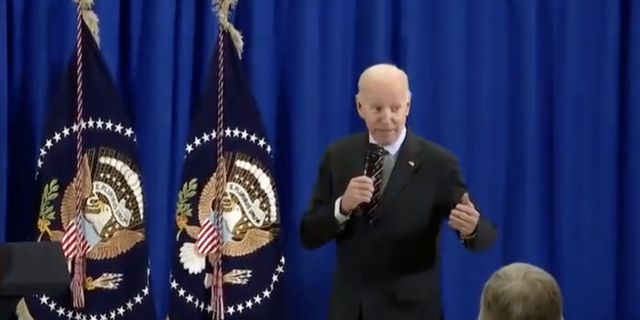 The White House declined to comment on if the FBI will search President Biden's residence in Rehoboth, Delaware.
(Screenshot/Twitter)
Attorney General Merrick Garland appointed an independent special counsel in January to probe Biden's alleged mishandling of classified documents. A prior investigation at the Justice Department began in November when the first set of documents was discovered at the Penn Biden Center, which was not revealed until it was leaked to the press in January.
Reed D. Rubinstein, the senior counselor and director of oversight for America First Legal, said the Justice Department has proven to be a political entity, as it raided the residence of former President Donald Trump to obtain classified documents but has largely trusted Biden's lawyers to conduct searches on their own.
"Certainly based on the Mar-a-Lago principle, they should have been all over his residence and other property months ago," Rubinstein told Fox News Digital. "What you're observing is merely business as usual for a deeply politicized Department of Justice. We still to this day do not know why Biden lawyers started looking at records that have been sitting for months or years."
BIDEN, HUNTER MAKE PRESIDENTIAL HISTORY AS FIRST FATHER-SON DUO UNDER SEPARATE INVESTIGATIONS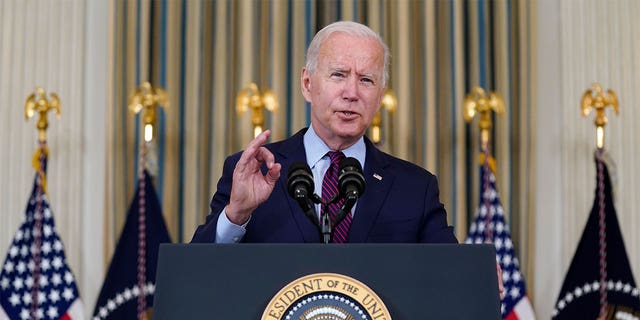 The White House said it is cooperating with the Justice Department on its investigation into President Biden's handling of classified documents.
(AP Photo/Evan Vucci)
CLICK HERE TO GET THE FOX NEWS APP
Rubinstein worked as the deputy associate attorney general at the Department of Justice under the Trump administration, where he oversaw investigations on foreign money to universities. He noted how internal emails from Hunter Biden's laptop show how the president's son set up the Penn Biden Center to launch in 2017 with what he described as a money making operation similar to the Clinton Foundation
It was later revealed the center took $14 million from unnamed contributors in China and Hong Kong – and the Department of Education declined to reveal the names of the donors.
"The bigger question is whether the Penn Biden Center was used to launder Chinese money," Rubinstein told Fox News Digital. "You have to treat it like a white collar crime investigation."