close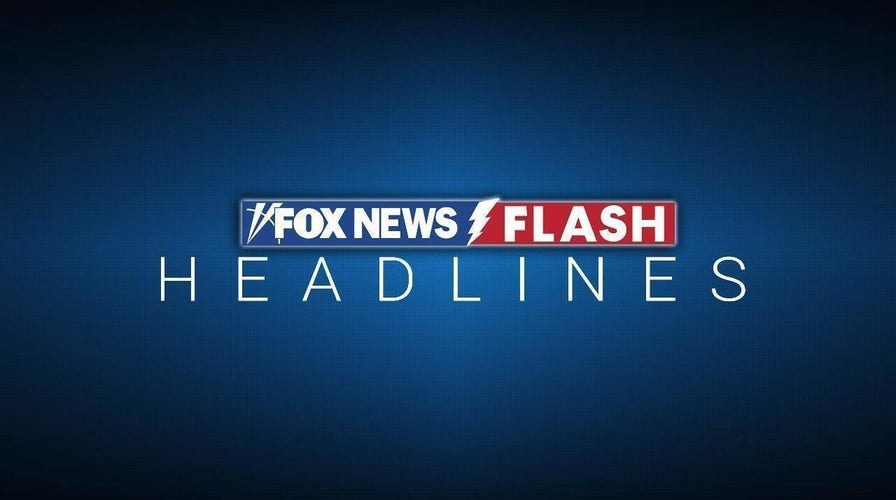 Video
Fox News Flash top headlines for August 8
Fox News Flash top headlines are here. Check out what's clicking on Foxnews.com.
A Kenyan police official said Tuesday that dead bodies were planted to accuse police officers of using excessive force during recent anti-government protests, which rights groups say left dozens of demonstrators dead.
Japhet Koome, the national police inspector general, told reporters that "people were hiring dead bodies and parading them to the media to taint the police's image."
He did not provide evidence or details to support the claim.
Rights groups say police killed a varying number of people during a series of protests in July led by the opposition coalition demanding that President William Ruto repeal a law that raised taxes and strained the already high cost of living.
OFFICERS IN KENYA KILL 6 PEOPLE DURING RISING COST PROTESTS, 50 CHILDREN TEAR-GASSED
The opposition has said it plans to file cases against individual police officers at the International Criminal Court in a move that Koome described on Tuesday as "intimidation."
"Police will not be intimidated by threats to file cases against them at the International Criminal Court," Koome said, adding that police will "continue combating anti-government protesters with force" despite concerns from rights groups.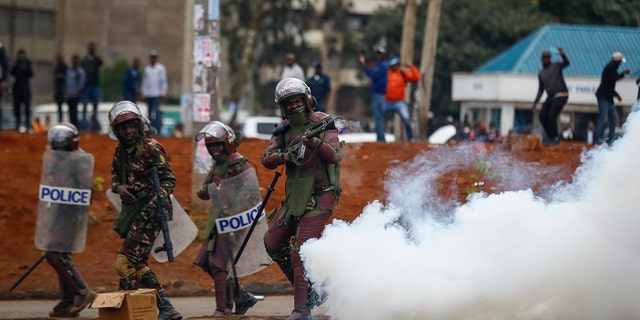 Riot police fire tear gas grenades at demonstrators during protests in Nairobi, Kenya, on July 7, 2023.  (AP Photo/Brian Inganga, File)
Amnesty International Kenya and a medical and lawyers association both said at least 11 people were killed in the protests, most of them shot while running from police or trying to surrender.
ARRESTS PLUMMET IN 6TH NIGHT OF FRANCE RIOTS AS INTERIOR MINISTER BLASTS PARENTS FOR LETTING KIDS PROTEST
A police watchdog, the Independent Medico-Legal Unit, said 35 people were killed by police across the country in demonstrations in July.
The opposition coalition said police killed 50 people during the protests and shared videos of people it said were victims of police brutality.
The claims of excessive police force come as Kenya considers leading a multinational force in Haiti to take on gang warfare in a plan that would send 1,000 Kenyan police officers to the violence-wracked Caribbean nation.
CLICK HERE TO GET THE FOX NEWS APP
The United States, as this month's president of the United Nations Security Council, plans to put forward a resolution authorizing the force. Some Haitians have expressed skepticism about the proposed plan.