With three children of her own and an interest in early childhood development, Kate Middleton is acutely aware of the challenges of raising kids in today's world.
In the aftermath of Prince Harry's exposing memoir "Spare," the Princess of Wales has continued on with business as usual, promoting her #ShapingUs campaign. "Fundamentally we're trying to raise the importance of early childhood," she detailed to English radio host Roman Kemp.
"Every family is different, and you know the pressures that we all face are different, whilst raising importance of early childhood, this isn't about putting extra pressure on families," she explained of her mission.
"It's actually saying they need the support and the help; reprioritizing family life, home life, and all that it takes in really raising children today, because it is tough."
MEGHAN MARKLE, KATE MIDDLETON'S ROYAL TAILOR, SPEAKS OUT ON FALLOUT AMID PRINCE HARRY'S 'SPARE' RELEASE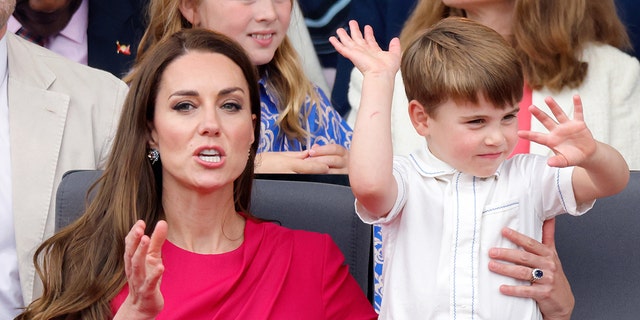 In conversation about mental health and childhood development, Catherine, the Princess of Wales discussed the "tough" task of raising children.
(Max Mumby/Indigo)
Middleton is mother to future heir to the throne, Prince George, 9, as well as Princess Charlotte, 7 and Prince Louis, 4 with husband Prince William.
"The relationships in a family, or that's surrounding a child, is so important. The environment in which you bring up a child is as important as well as the experiences in which you engage them with. It's not about the number of toys they've got or the number of sort of trips that you go on with them. It's just making sure that they've got the right emotional support around them and that comes from the adults in their lives," Middleton explained.
"Love goes a long way," she added.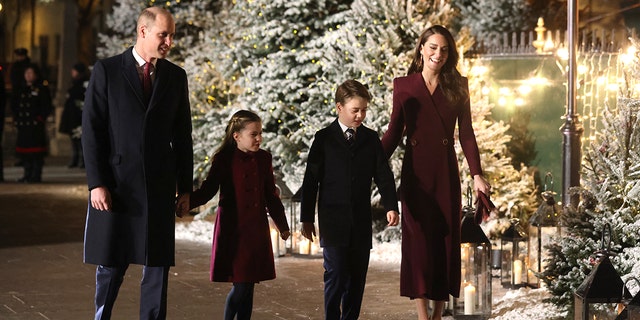 The Prince and Princess of Wales have three children: George, Charlotte, and Louis.
(Richard Pohle – WPA Pool)
CLICK HERE TO SIGN UP FOR THE ENTERTAINMENT NEWSLETTER
"It's really important to stress, you can't take a fatalistic outlook on this, either. You know, for those who haven't had happy childhoods, they can still go on to happy, healthy lives with the right support and the right interventions as well," she explained.
"What I've learned the most, which is what the science says really, is that the importance of having healthy and strong relationships in a child's life is really critical. Having a nurturing environment, and having experiences in which a child could really understand and discover not only themselves but also the world in which they live. You know, these are the key things that we should really be focusing on in early childhood, because they set us up for so many things later on in life."
Middleton also reinforced that understanding how to nurture children now will be a benefit in the long haul.
"This isn't just about raising kids – it's about shaping our futures. And shaping not only the adults who they become but shaping our society, creating a happier, healthier, more nurturing world for us all to live in."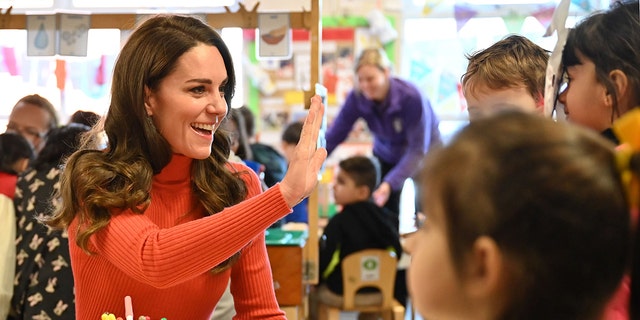 While serving the British royal family, Kate Middleton has made it her personal mission to help with several organizations and charities surrounding early childhood development.
(Justin Tallis – WPA Pool)
CLICK HERE TO GET THE FOX NEWS APP
"Wouldn't that be nice," Kemp asked the Princess.
"Yeah, absolutely," she said with a laugh. "That's the dream."