Howard Gordon has a few theories why people are so obsessed with crime shows.
During an interview with Fox News Digital, Gordon explained that he thinks people like crime dramas because "people want order … they want to see the right thing happen," saying he hopes audiences will like his spin on the genre.
"There aren't going to be very many detectives. It's really from the point of view of the accused, which I think is really the unique twist on this," he shared. "What's familiar, and I think comfortable for the audience, but it's really kind of a Trojan horse for a much deeper, much more human story is the courtroom and the crime that will eventually unfold, and we don't learn what that crime is 'til later."
"Accused" is a new take on the traditional crime show, an anthology series in which "each week you have someone who's a new person, new cast, new place."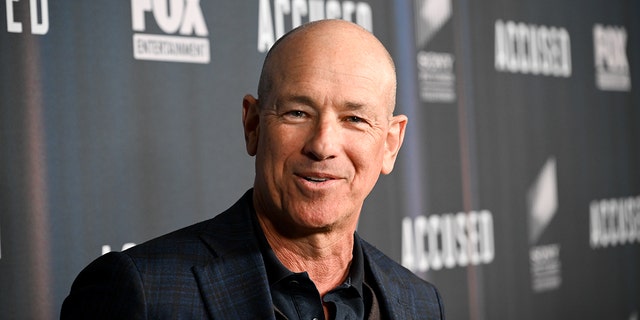 Howard Gordon has a few theories why people are so obsessed with crime shows.
(Michael Buckner/Variety via Getty Images)
EXECUTIVE PRODUCER OF '24' BRINGS NEW TERROR-THEMED DRAMA 'HOMELAND' TO SHOWTIME
"One episode takes place on indigenous lands in Arizona, another one takes place in Boston. You're all over the country, but you're always with an accused person, and you don't know who that person is. … It looks like a good guy. What happens? And you go back, and you learn that story," Gordon explained.
Gordon's goal, he says, is to get audiences "to think a little differently about their assumptions about the world," adding he hopes viewers won't be able to tell whether the main character is guilty or innocent.
Something that really excited Gordon, who is the producer behind shows like "Homeland" and "24," was he was able to land his "wish list" of actors, including Billy Porter, Marlee Matlin and Michael Chiklis, all of whom direct an episode of "Accused."
"I got to, as just a human being, experience these other storytellers and these other voices that were fantastic," he said.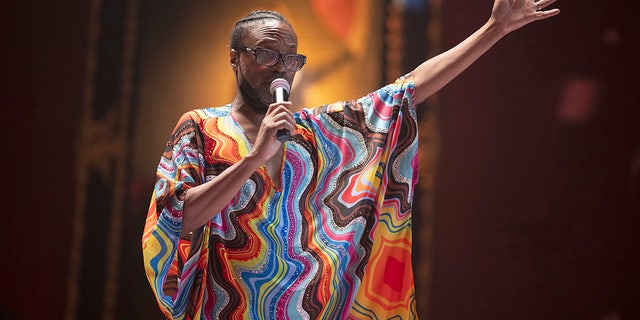 Gordon was drawn to Billy Porter's enthusiasm when he first approached him to direct an episode of the show.
(FOX)
"This was an episode about a drag queen with kind of a Southie, you know, a Casey Affleck-type Southie in Boston. Really improbable," Gordon said. "And Billy, first when he read the script and agreed to talk, I was just, again, transfixed by his enthusiasm, his vision. And he did a great job. I'm really proud of that episode, too. I can't wait for people to see it."
Gordon was also taken aback by the "cultural hero" Porter has become, saying "it was great walking around Toronto with him" and watching people approach him him wanting to talk. Gordon called Porter "larger than life," explaining he feels "incredibly lucky" to be a part of the public's realization of how amazing Porter is.
During a press event for the show, Matlin, Porter and Tazbah Chavez discussed how important representation was for them.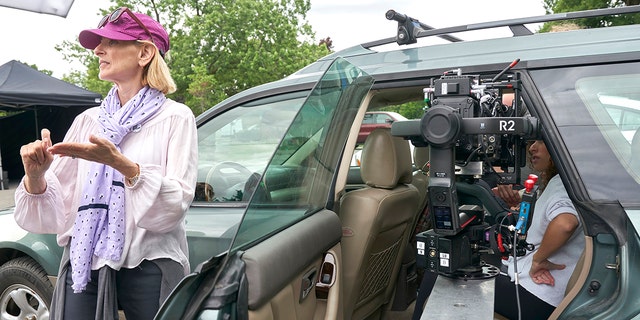 During a press event for the show, Matlin discussed how important representation for the deaf community was. 
(FOX)
"It's time for the people whose stories are being told to tell their own stories," Porter said. "And so, when I read this, it was like this is a queer sort of story, and they're actually calling a queer person. It's about a Black drag performer, and they're actually calling a Black queer person to direct it. Yay! So it was an immediate yes for me because what I love in this space for my life is I get to shape these narratives and control these narratives in the most authentic way possible, and that is a gift."
CLICK HERE TO SIGN UP FOR THE ENTERTAINMENT NEWSLETTER
Chavez explained she had previously been told "there aren't Native actors," so she thanked producers on "Accused" since "three of our four leads were actually Navajo actors playing Navajo characters." She said this "created a certain comfort and energy on the set" which "creates a really fun experience that I think reads across in performance in the final product."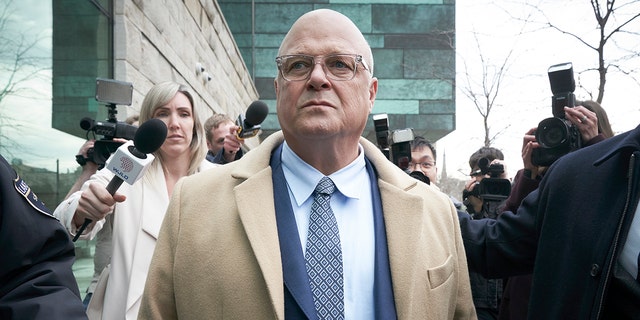 Michael Chiklis stars in and directs one episode of "Accused."
(Steve Wilkie/FOX)
"The same with me in the deaf community," Matlin explained. "The fact that we were able to cast the actors, I applauded Howard and the entire production team's encouragement of that, knowing we were telling authentic stories and representing our community appropriately, showing our culture, showing our community."
CLICK HERE TO GET THE FOX NEWS APP
"Accused" airs Tuesdays at 9 p.m. ET on FOX.