Feuds within the Gosselin family have been going on for years, and in recent weeks things have only gotten worse.
After Mady Gosselin made new claims about her brother Collin last month, their mother, Kate, came forward to accuse Collin of being "violent" and "troubled." In a new Instagram post, Jon Gosselin's ex-girlfriend, Colleen Conrad, is coming forward to defend the boy she helped raise.
Conrad dated Kate's ex-husband and father of their eight children for years, and when Jon removed Collin from the psychiatric institution Kate had placed him in when he was 12 years old, Conrad acted as the child's mother – so much that Collin has previously honored her on Mother's Day instead of Kate.
KATE GOSSELIN UNDER FIRE: 'MOMMIE DEAREST' ALLEGATIONS, FAMILY FEUDS, REBUILT LIFE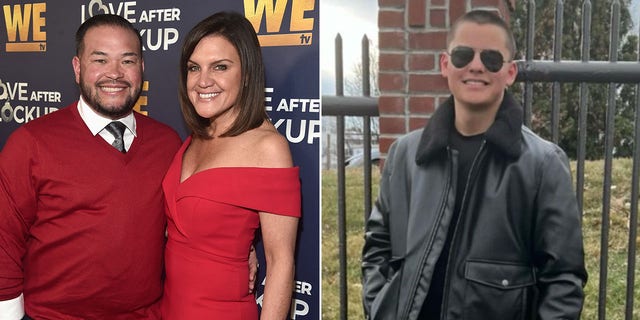 Jon Gosselin and Colleen Conrad raised Collin after Jon checked him out of the mental institution where Kate had placed him. (Alberto E. Rodriguez/Getty Images for WE tv / Collin Gosselin/Instagram)
"I recently learned of derogatory statements made about Collin Gosselin and felt compelled to defend him," Conrad wrote on Instagram over the weekend. "These statements were made by family members who have been estranged from his life since he was 12. Collin is not only someone I love dearly but has also been a significant figure in my family's life. He is currently at boot camp for the Marines and he's unable to defend himself."
She explained, "After Jon and I separated, and Jon moved out, Collin lived with me until he turned 18 so I saw him every day He thrived and was always kind and respectful. He never talked back to me. He was never violent and is far from being considered dangerous. He is there for me when I need him, even bringing me white roses every time he visits."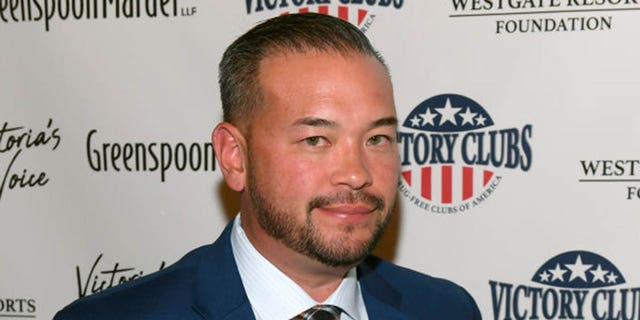 Jon Gosselin and Colleen Conrad were together for seven years, but have known each other all their lives. (Bryan Steffy/Getty Images)
Jon and Conrad split in 2021, leaving her with two years of living with Collin on her own. She insisted she could name several people who would attest that he isn't violent, and added, "He has overcome more challenges than any one person should ever have to endure."
GOSSELIN FAMILY AIRS DIRTY LAUNDRY WHILE CHRISLEY CLAN SLINGS DIRT IN REALITY SHOW WARS
"Despite being institutionalized for 3 years alone with only 3 visits from his mother and not receiving proper education, he achieved a 4.0 GPA and won the highest GPA award at his ROTC banquet. I'm so incredibly proud of his accomplishments."
Conrad also acknowledged the fact that the military often disqualifies applicants with a history of mental illness, especially ones involving prolonged institutionalizations like Collin's. She noted that his dream to be in the Marines "seemed impossible given his background," but added that "he never gave up."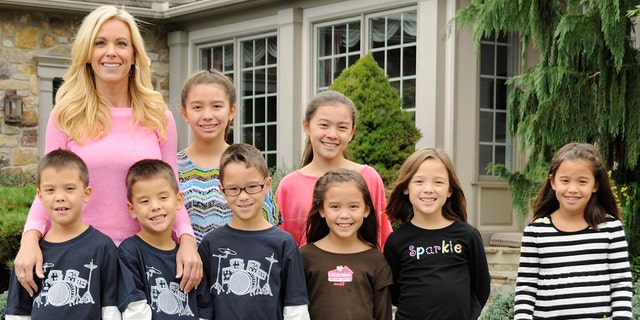 Two of Kate Gosselin's children have detailed the alleged abuse that son Collin endured while living with his mother. (Donna Svennevik/Disney General Entertainment Content)
She said, "He went off all medication two years ago and continued to thrive in school and working jobs. He sought private psychiatric evaluations as an adult that disproved all the previous diagnoses. It was his determination that led him to the Marines, where he's now fulfilling his dream. He wouldn't be there if he hadn't proved those diagnoses wrong."
Conrad finished her defense of Collin by writing, "I have received letters from Collin during his time in boot camp, and he admits that it is challenging, but he is happy and proud to be there. He is a testament to strength and courage, and I am honored to have him in my life. Collin will always be part of my family, and I'll support him, no matter what comes our way. That's what family does. The truth about Collin's character deserves praise, not unfounded accusations from those estranged from his life."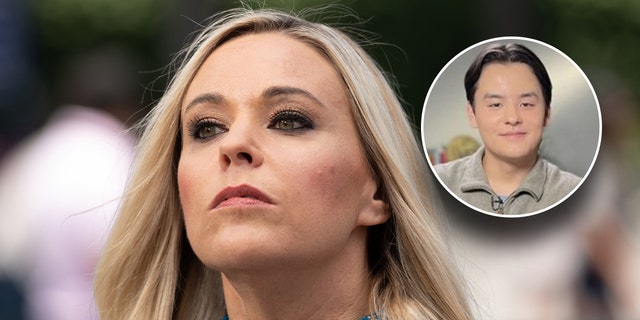 Kate Gosselin called her son Collin "a very troubled young man" amid allegations that he suffered abuse under her care. (Getty Images/Collin Gosselin Instagram)
The new issues between Collin and Kate began last month when he and his sister Hannah made an appearance on a Vice TV series called "Dark Side of the 2000s." In clips released from the show, they stated that Collin was treated differently than his siblings by Kate when he was a young child. Collin also theorized that his mother "needed someone to take out her anger and frustration on, and it was just kind of me."
Days later, Mady, who continued to live with Kate while Collin and Hannah left to live with their father, made a lengthy post on her Instagram story about her estranged brother, claiming that he'd recently made violent threats toward the family.
Following those accusations, Jon told Fox News Digital that Mady hadn't "seen or spoken to [Collin] since he was in sixth grade" and that "Collin has grown into a wonderful man despite [Kate's] abuse."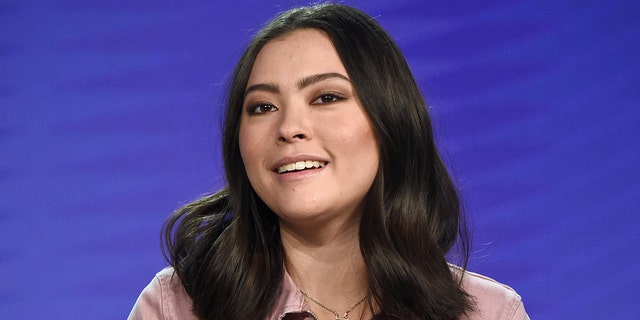 Mady Gosselin accused her brother Collin of making violent threats against the family last month. (Amanda Edwards/Getty Images for Discovery)
Shortly after, Kate spoke out in a lengthy statement of her own, fully supporting Mady's claims.
CLICK HERE TO SIGN UP FOR THE ENTERTAINMENT NEWSLETTER
She shared several details about Collin's alleged history of violent behavior and mental illness, claiming that he has "received multiple psychiatric diagnoses over the years."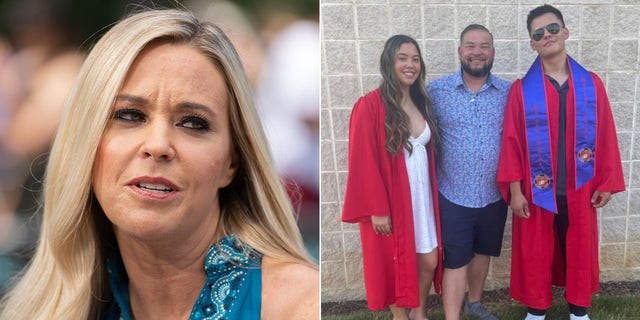 Hannah and Collin Gosselin chose to live with Jon while his other children remained with Kate. (Noel Vasquez/Getty Images / Jon Gosselin/Instagram)
"For the safety of myself, his brothers and sisters and for his own well-being, he was placed in a facility following years of outpatient treatment which proved insufficient for his needs," she stated. "The decision to admit him was made by emergency room doctors following one of his many attacks/outbursts, this one involving his use of a weapon."
CLICK HERE TO GET THE FOX NEWS APP
Kate also claimed that this behavior has continued after Jon checked him out of the facility and that it's still happening to this day.