Chris Noth is breaking his silence more than a year after being accused of sexual assault by multiple women, re-emphasizing that all his extramarital relationships were consensual.
The former "Sex and the City" star also explained why he will not allow those same "salacious" headlines to impede his career.
"I strayed on my wife, and it's devastating to her and not a very pretty picture," he told USA Today of his betrayal of wife Tara Wilson. "What it isn't is a crime."
"I'm not going to lay down and just say it's over," he added. "It's a salacious story, but it's just not a true one. And I can't just say, 'Well, OK, that's it for me' because of that. I'm an actor. I have other things that I want to do creatively. And I have children to support."
'SATC' STAR CHRIS NOTH ACCUSED OF SEXUAL ASSAULT BY FOURTH WOMAN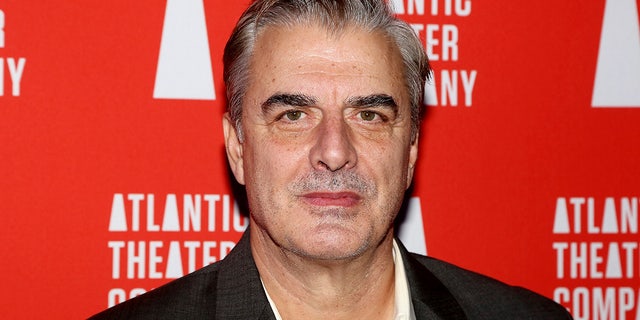 Chris Noth maintains that his relationships with women who have accused him of sexual assault were consensual and that his only transgression was cheating on his wife. (Bruce Glikas/WireImage/Getty Images)
"I can't just rest on my laurels. So yeah, I have enough to let a year drift, but I don't know how to gauge or judge getting back into the club, the business, because corporations are frightened," he said of going off the radar following the allegations.
The first allegations came in 2021, following Noth's reprisal of his "Sex and the City" character Mr. Big in the HBO reboot, "And Just Like That…," although his character was killed off in the premiere episode.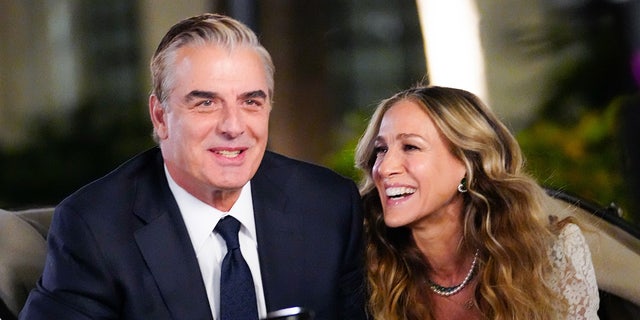 Chris Noth's "Sex and the City" character Mr. Big was killed off in the show's HBO revival, "And Just Like That…" He was later cut from the season finale after women came forward with their allegations about the actor. (Gotham/GC Images/Getty Images)
CLICK HERE TO SIGN UP FOR THE ENTERTAINMENT NEWSLETTER
According to "The Hollywood Reporter," one woman alleged that at 22 years old, she was assaulted by Noth in California. She claimed to have required stitches from the attack. Another woman said when she was 25, Noth assaulted her in New York. The women say the events happened in 2004 and 2015, respectively.
"The accusations against me made by individuals I met years, even decades, ago are categorically false. These stories could've been from 30 years ago or 30 days ago — no always means no — that is a line I did not cross. The encounters were consensual. It's difficult not to question the timing of these stories coming out. I don't know for certain why they are surfacing now," Noth said in a statement obtained by Fox News Digital at the time.
Three more women would soon come forward with similar allegations, prompting "And Just Like That…" stars Sarah Jessica Parker, Cynthia Nixon and Kristin Davis to release a statement in support of those women.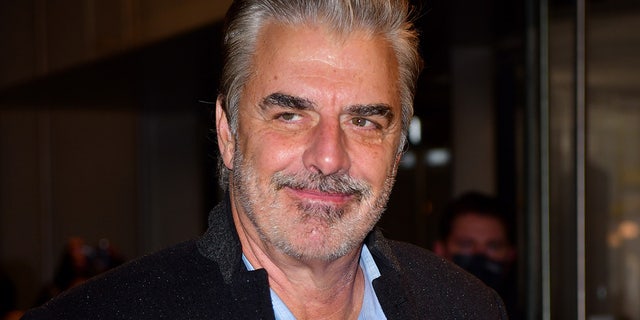 Chris Noth was first accused of sexually assaulting two women in 2021. (James Devaney/GC Images/Getty Images)
'LAW & ORDER' ACTRESS CLAIMS CHRIS NOTH WAS 'SEXUALLY INAPPROPRIATE' TOWARD HER ON SET
At the time, Noth was fired by CBS from his show, "The Equalizer," lost out on a $12 million acquisition deal of his tequila brand and was rumored to have been scrapped from an additional episode of "And Just Like That…".
"There's nothing I can say to change anyone's mind when you have that kind of a tidal wave," Noth says now of the multitude of accusations. "It sounds defensive. I'm not. There's no criminal court. There's no criminal trial. There's nothing for me to get on the stand about and get my story out, get witnesses. And there's even more absurd add-ons that are completely ridiculous, that have absolutely no basis in fact."
Noth added that he does not like to talk about it because once he does, it will make headlines and "I don't want my kids seeing that."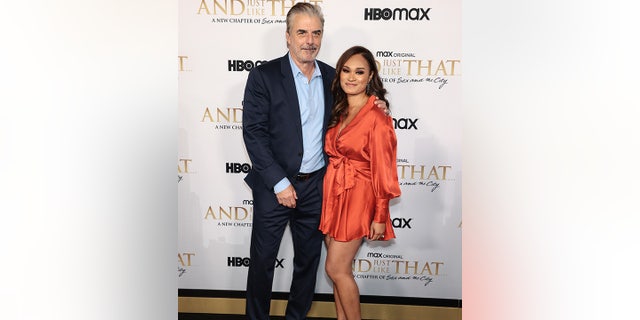 Chris Noth says that all of his affairs with women that were not his wife were consensual. (Dimitrios Kambouris/Getty Images)
CLICK HERE TO GET THE FOX NEWS APP
Although no criminal charges have been filed against Noth, the actor is aware that civil suits could be on his horizon.
"That's a money train for a lot of people," he added.
Maintaining that his only downfall was cheating on his wife, Noth explains, "You give yourself the same excuses that many men do; it's just a little side dance, and it's fun. You're not hurting anybody. No one's going to know about this, you know, and sex is just enjoyable. And suddenly, a lot of people want to have sex with you. It's like, 'Well, I'm not going to get this chance again.'"