White House Press Secretary Karine Jean-Pierre dodged a question asking if visitor logs for President Biden's Wilmington, Delaware home will be released after classified documents were found in a garage at the residence.
Jean-Pierre made the comments during a press conference on Thursday, where the press secretary was questioned on the classified documents.
"When will the White House release a log of visitors to the Wilmington House?," Fox News' Peter Doocy asked.
"Let's not forget what we did here in this White House. We instituted that the last administration got rid of, which is making sure that there was a White House log, extensive White House log. So the American people got to see again and again…I am telling you, we did something that the last administration got rid of, which is instituting the White House logs," Jean-Pierre responded.
WHITE HOUSE SAYS IT'S BEING 'TRANSPARENT' ABOUT CLASSIFIED DOCUMENTS DESPITE KEEPING UNDER WRAPS FOR MONTHS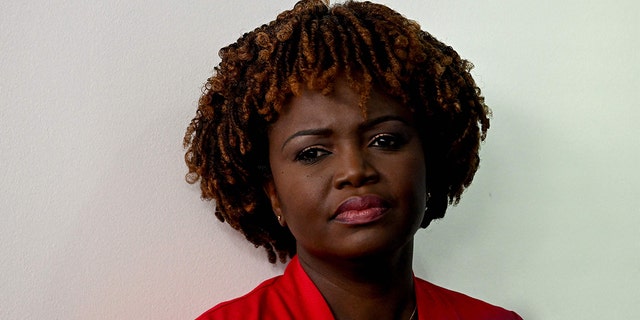 White House press secretary Karine Jean-Pierre listens during the daily press briefing in the James S. Brady Press Briefing Room of the White House in Washington, DC, on Nov. 22, 2022.
(JIM WATSON/AFP via Getty Images)
Her remarks come after Obama-era classified documents were found at both Biden's private office at the Penn Biden Center in November, and at his Wilmington, Delaware residence garage this week.
Biden was asked about the classified documents on Thursday, telling Fox News' Peter Doocy that they were in a locked garage.
"Classified documents next to your Corvette? What were you thinking?" Doocy asked Biden.
"I'm going to get the chance to speak on all of this, God willing it'll be soon, but I said earlier this week — and by the way my Corvette is in a locked garage. It's not like it's sitting out in the street," Biden responded.
"So the documents were in a locked garage," Doocy asked.
"Yes, as well as my Corvette. But as I said earlier this week, people know I take classified documents and classified material seriously," Biden said. "I also said we're cooperating fully and completely with the Justice Department's review."
WHITE HOUSE ASKED IF BIDEN WILL BE INTERVIEWED BY FEDERAL INVESTIGATORS OVER CLASSIFIED DOCS IN GARAGE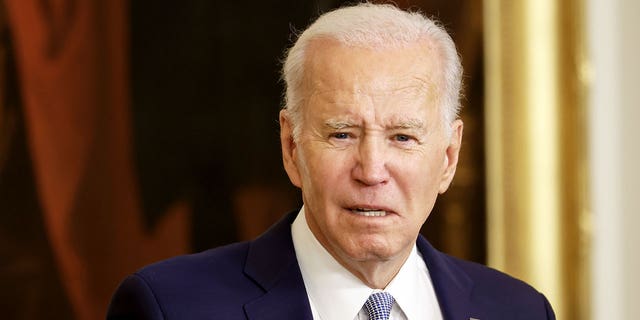 US President Joe Biden speaks during a ceremony at the White House marking the two-year anniversary of the January 6 insurrection at the US Capitol in Washington, DC, US, on Friday, Jan. 6, 2023.
(Ting Shen/Bloomberg via Getty Images)
White House special counsel Richard Sauber issued a statement on Thursday, which said that Biden's lawyers discovered additional documents containing classified markings.
"Lawyers discovered among personal and political papers a small number of additional Obama-Biden administration records with classified markings. All but one of these documents were found in storage space in the President's Wilmington residence garage," Sauber wrote. "One document consisting of one page was discovered among stored materials in an adjacent room."
Sauber issued another statement on Thursday afternoon stating that the documents were "misplaced."
MORE CLASSIFIED DOCUMENTS FOUND IN BIDEN'S DELAWARE GARAGE, WHITE HOUSE REVEALS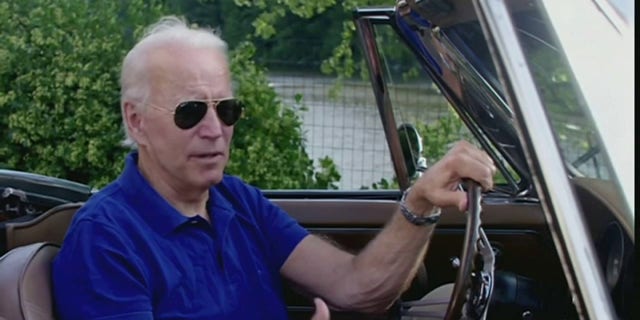 Joe Biden sits in his Corvette in a campaign video released Aug. 5, 2020.
(Joe Biden for President)
"As the President said, he takes classified information and materials seriously, and as we have said, we have cooperated from the moment we informed the Archives that a small number of documents were found, and we will continue to cooperate. We have cooperated closely with the Justice Department throughout its review, and we will continue that cooperation with the Special Counsel. We are confident that a thorough review will show that these documents were inadvertently misplaced, and the President and his lawyers acted promptly upon discovery of this mistake," Sauber said.
He acknowledged on Monday that Biden's personal attorneys are cooperating with the Department of Justice regarding documents found at the Penn Biden Center.
"The documents were not the subject of any previous request or inquiry by the Archives," Sauber said. "Since that discovery, the President's personal attorneys have cooperated with the Archives and the Department of Justice in the process to ensure that any Obama-Biden Administration records are appropriately in the possession of the Archives."
CLICK HERE TO GET THE FOX NEWS APP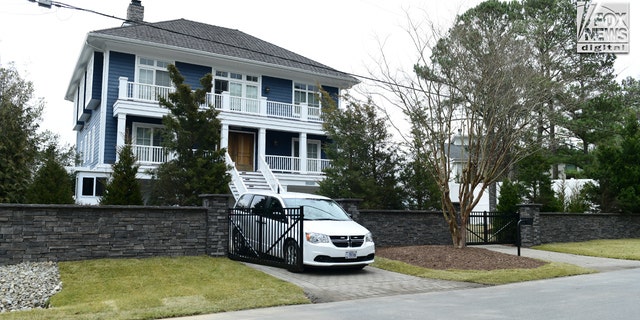 A general view of President Joe Biden's home in Rehoboth, Delaware, on Thursday, January 12, 2023. The President has attracted media attention for the fence that has been installed on the property utilizing taxpayer funding.
(Dario Alequin for Fox News Digital)
Attorney General Merrick Garland appointed a special council on Thursday to investigate Biden's handling of Obama-era classified documents.
Fox News' Anders Hagstrom contributed to this report.