Former President Donald Trump was forced to pay close to $1 million Thursday after a district court kiboshed his lawsuit against key political rivals.
The failed lawsuit was filed against former FBI Director James Comey, California Democratic Rep. Adam Schiff, former FBI officials Peter Strzok and Lisa Page, former Secretary of State Hillary Clinton, and many more.
Trump and attorney Alina Habba will be forced to pay approximately $938,000 — split between the dozens of individuals named in the lawsuit.
TRUMP'S DEPOSITION UNSEALED IN E. JEAN CARROLL DEFAMATION LAWSUIT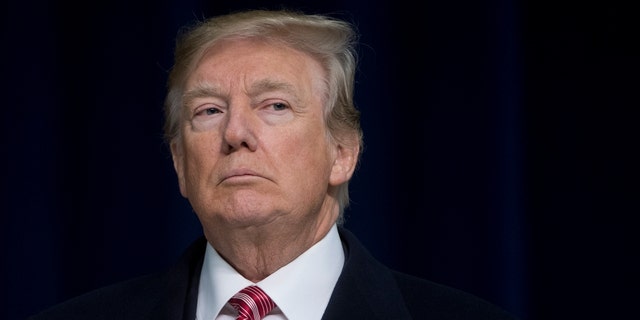 Former President Donald Trump
(SAUL LOEB/AFP via Getty Images)
In the legal action, Trump accused the high-profile figures of conspiring to tank his successful 2016 presidential campaign.
"Here we are confronted with a lawsuit that should never have been filed, which was completely frivolous, both factually and legally, and which was brought in bad faith for an improper purpose," wrote Judge Donald Middlebrooks.
TRUMP SLAMS NYAG JAMES' 'RIDICULOUS' CASE, SAYS SHE SHOULD 'FOCUS ON PEOPLE WHO KILL PEOPLE' AS CRIME SPIKES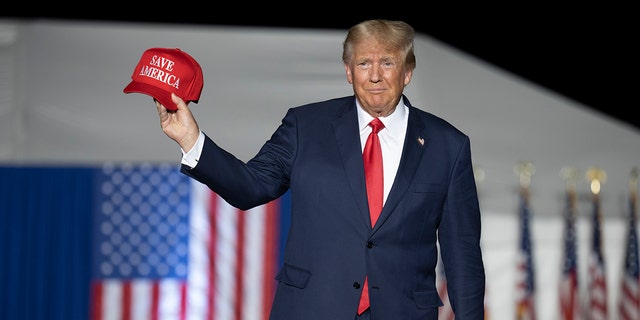 Former President Donald Trump makes his entrance at a rally at the Minden Tahoe Airport in Minden, Nev.,  Oct. 8, 2022. Trump angrily lashed out Wednesday, Oct. 12, calling the nation's legal system a "broken disgrace" after a judge ruled he must answer questions under oath next week in a defamation lawsuit lodged by a writer who says he raped her in the mid-1990s. 
(AP Photo/José Luis Villegas, Pool)
Middlebrooks was elevated to his current office in 1997 by former President Bill Clinton.
The judge continued, "Mr. Trump is a prolific and sophisticated litigant who is repeatedly using the courts to seek revenge on political adversaries. He is the mastermind of strategic abuse of the judicial process and he cannot be seen as a litigant blindly following the advice of a lawyer."
CLICK TO GET THE FOX NEWS APP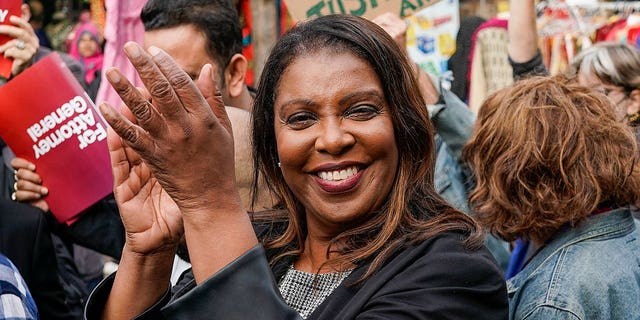 New York Attorney General Letitia James attends a campaign rally with community leaders in the Jackson Heights neighborhood in the Queens borough of New York City on Nov. 1, 2022.
(AP Photo/Eduardo Munoz Alvarez, File)
After being hit with the fines, Trump withdrew a similar lawsuit filed against New York Attorney General Letitia James.
Trump sued James in retaliation after James alleged the former president and his business partners fudged the value of company assets.