"Jeopardy!" super champ Ray Lalonde is spilling some secrets from his time competing on the game show.
Lalonde – who recently won 13 games in a row and raked in $386,000 – is not letting his Jan. 2 loss hold him down. He revealed in an interview with Toronto Life that he always takes it "one game at a time."
"I think everybody on stage knows the answers to most of the questions, so it is really an issue of how quickly you can come up with them and hit the buzzer," the Toronto native told the outlet.
"They actually coach you on the buzzer during the practice round. There is a light beside the board that turns on when the question is finished. If you buzz before it goes on, you're locked out for a half-second, which can make all the difference."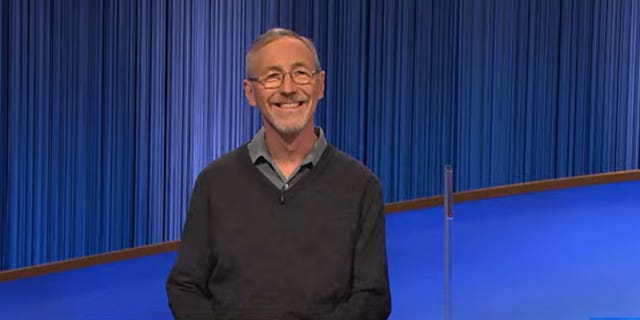 "Jeopardy!" champ Ray Lalonde explains what really goes on during the game show.
(YouTube: Jeopardy!)
"Jeopardy!" contestant shares secrets from his time on the show.
(Amanda Edwards/Getty Images)
JEOPARDY ANNOUNCES MAYIM BIALIK, KEN JENNINGS AS OFFICIAL CO-HOSTS: 'WE COULDN'T BE MORE THRILLED'
When it came to the questions, Lalonde felt he had a slight advantage due to his age and having "more lived experience."
He also shared what it was like working with host Ken Jennings. "You don't actually get to see Ken a lot," Lalonde shared.
"There are a lot of systems in place to make sure that the game can't be rigged in any way, and one of them is that the host isn't around the contestants. They have a game show cop on set who draws the names for who's going to play and what the categories… It's very randomized."
Lalonde admitted that he does peek on social media after the game show, but doesn't pay too much attention to the negative feedback. Some "Jeopardy!" fans pointed out that the contestant would sway behind the podium.
CLICK HERE TO SIGN UP FOR OUR ENTERTAINMENT NEWSLETTER
"I was a little annoyed because I have an issue with my spine and back," Lalonde said of the online criticism. "It's called radicular neuropathy. I've lost some of the use of my left hand, and my legs don't work like they used to."
Lalonde also mentioned fellow super champ Amy Schneider, who competed on the game show and received transphobic comments online. "The things people said about Amy Schneider were just horrible," he told the outlet.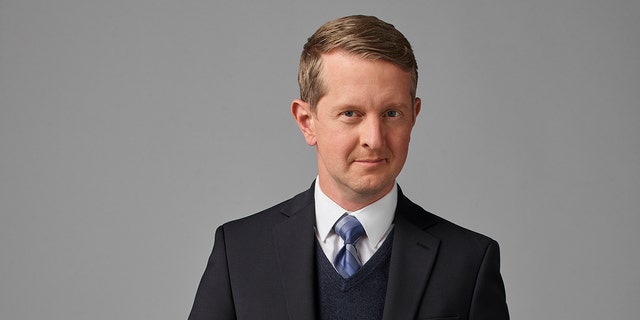 Ken Jennings reportedly doesn't interact with contestants much, so they game has a smaller chance of being "rigged."
(Peggy Sirota/ABC)
CLICK HERE TO GET THE FOX NEWS APP
Lalonde also reflected on meeting the late Alex Trebek in 2017 during a previous audition.
"There was a tryout at the Royal York, and Alex happened to be in Toronto accepting the Order of Canada, so he came to say hi," Lalonde recalled. "He was really lovely, and that's the same thing I heard from the hair, makeup and wardrobe people when I was on the show. Because I'm Canadian, we were talking about Alex, and they said he was just an absolute gentleman."
Lalonde will make his return to the longtime game show for the next Tournament of Champions.