Jennifer Grey is making one thing clear: When she shoots the "Dirty Dancing" sequel, things must be pristine.
During Tuesday's appearance on "Good Morning America," the actress revealed the only way she would appear in the upcoming sequel is if her late dancing partner, Patrick Swayze, is honored the "right" way.
"We're not giving up any dates at the moment because … really, what I'm doing, my whole job with this, is to get it right, get it really right, in Patrick's honor, in honor of all of the fans' relationship with the movie. If you're going to do that movie again, it has to be right," Grey said.
"It's definitely happening. I'm very excited to say that. It's something I refuse to do unless it's perfect, so I'm doing my very best to make sure we honor it."
JENNIFER GREY REVEALS 'DIRTY DANCING' SEQUEL WILL FEATURE 'OTHER CHARACTERS' FROM ORIGINAL MOVIE
Swayze died in 2009 after a nearly two-year battle with pancreatic cancer.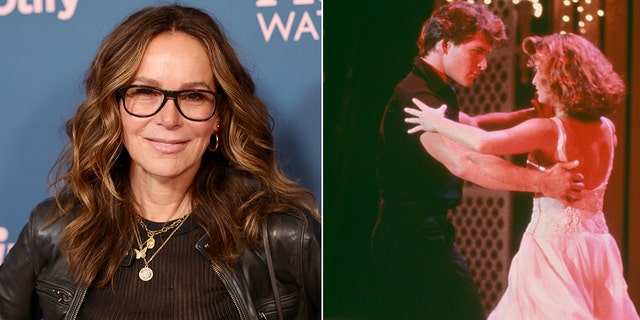 Jennifer Grey will only do the "Dirty Dancing" sequel if Patrick Swayze is honored.
(Getty Images)
The "Dirty Dancing" sequel was first announced by Lionsgate in April at Cinemacon. There has been little shared about the upcoming film, but Grey appeared on an episode of "The Drew Barrymore Show" in May and revealed who would be included in her dream cast in a film that will contain "dancing," "music" and "sex."
'DIRTY DANCING' STAR JENNIFER GREY SAYS SHE BECAME 'INVISIBLE' AFTER SECOND NOSE JOB: 'I WAS NO LONGER ME'
The actress said Harry Styles would be the perfect person cast as Frances "Baby" Houseman's love interest.
In December, Grey told Extra that audiences will see her reprise her role as Frances "Baby Houseman," adding she'll be "quite a few years older."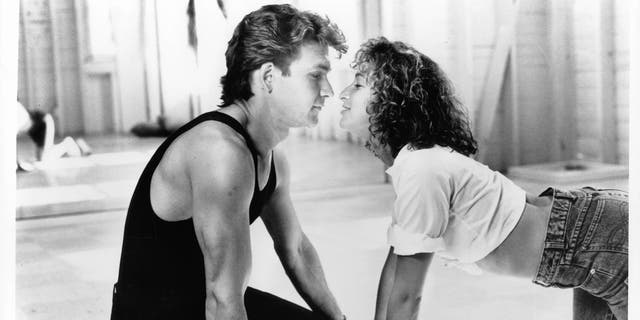 Patrick Swayze and Jennifer Grey in a scene from the film "Dirty Dancing" in 1987.
(Vestron/Getty Images)
"You will see other characters that are from the original," Grey revealed.
CLICK HERE TO SIGN UP FOR THE ENTERTAINMENT NEWSLETTER
The original film followed Baby, a young woman who spends the summer of 1963 vacationing with her family at Kellerman's. During her time at the resort, Baby falls in love with dance instructor Johnny Castle, the late Swayze.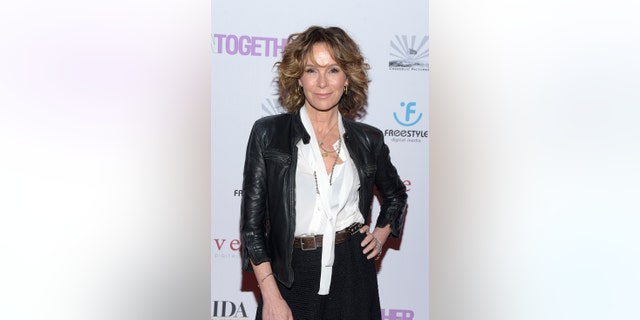 Jennifer Grey will reprise her role as Frances "Baby" Houseman in the "Dirty Dancing" sequel.
(Michael Tullberg/Getty Images)
The movie was met with critical acclaim and became a box office smash. Grey and Swayze both earned Golden Globe nominations for their performances, and the song "(I've Had) The Time of My Life" won the Academy Award and the Golden Globe Award for best original song.
CLICK HERE TO GET THE FOX NEWS APP
In June, Lionsgate announced a sequel will be released Feb. 9, 2024. But, during Grey's interview on Tuesday, she announced the movie could be released this year.