Todd and Julie Chrisley's daughter Savannah updated fans on her parents plans to appeal their federal fraud convictions after their first two weeks behind bars.
The "Chrisley Knows Best" stars were sentenced to a combined 19 years in prison after a jury found the couple guilty of conspiring to defraud community banks out of more than $30 million in fraudulent loans, in addition to conspiring to defraud the IRS.
During a new episode of her "Unlocked" podcast titled "Trashbox Tabloids and THE TRUTH," Savannah, 25, revealed she's endured the "toughest week" of her life after saying goodbye to her mother and father before they reported to prison, and is leaning on her faith to get her through the difficult time.
"This isn't an ideal situation, but we find strength in knowing this isn't the end," she said.
"Never in a million years did I think I would be talking about both of my parents … entering into a federal prison. There's been a lot of tears shed, a lot of anger, a lot of screaming, a lot of just completely being broken to my core. But I've had to figure out how to rebuild, and I feel like we're getting there, at least a little bit."
TODD, JULIE CHRISLEY'S DAUGHTER SAVANNAH REVEALS HER LIFE IS 'FALLING APART' AFTER PARENTS REPORTED TO PRISON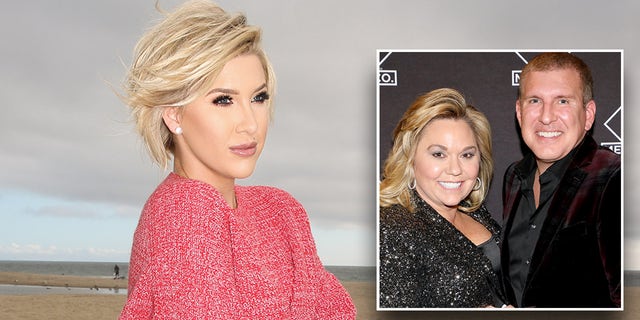 Todd Chrisley and wife Julie Chrisley are serving a combined 19 years behind bars on federal fraud charges.
(Getty Images)
She said that seeing her parents for the first time gave her a "sense of hope and peace" that she wasn't expecting.
"Going to a prison camp, that gave me peace," Savannah admitted. "One thing I will say, I never felt the presence of Jesus more than I did in that room. It was such an overwhelming feeling."
She added, "I'm sitting there in a room with my dad and all these other men, and I've never felt the presence of Jesus more. Even talking about it makes me so happy. The people in there are so misunderstood."
TODD, JULIE CHRISLEY REPORT TO PRISON AFTER REALITY TV COUPLE FOUND GUILTY ON FEDERAL BANK FRAUD, TAX EVASION
Savannah implored her listeners to "soften your hearts and soften your judgments" about certain people and situations.
Todd and Julie's attorneys plan to file an appeal in mid-February, according to Savannah. "I'm putting my faith in our attorneys and God knowing that God's plan is far greater than any plan we could ever hope for, for ourselves."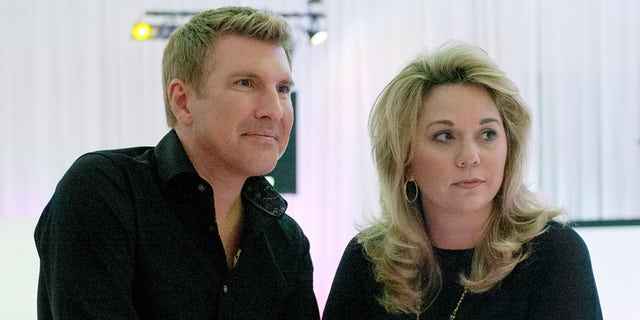 Todd Chrisley and Julie Chrisley reported to prison Jan. 17 to serve a combined 19 years for federal fraud convictions.
(USA Network)
In addition, Savannah claimed a government official illegally seized property by using an unsigned warrant and said an IRS agent lied while testifying during the trial.
"I do put my faith in this appeals circuit to do the right thing, to review all the evidence, to review all the court documents because you will see fourth amendment violations as clear as day."
Savannah also emphasized that while things are "tough," the family is "doing OK" while Todd and Julie spend time behind bars.
"What I've known for 25 years … My parents are gone, and it's tough. My dad is my absolute best friend and I don't just get to pick up the phone and call him," she said through tears. "It feels like a slow death. In a way it is grief … I'm grieving the loss of my parents and what I know."
'CHRISLEY KNOWS BEST' STARS JULIE AND TODD CHRISLEY: WHAT TO KNOW ABOUT THE REALITY TV COUPLE AND THEIR FAMILY
"Take all the money away … If I could just have my parents back, that's all that literally matters."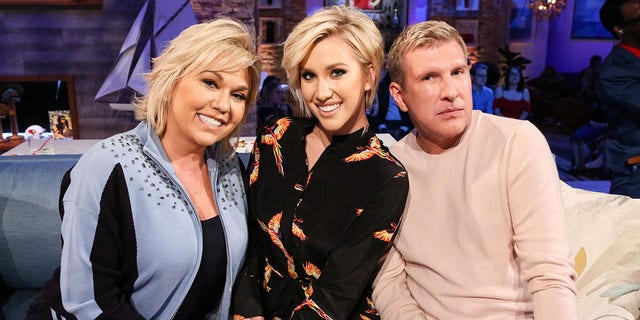 Savannah said her parents would file an appeal to their convictions in mid-February.
(Vivian Zink)
She talked about having to guide her brother Grayson, 16, and step-sister Chloe, 10, through the process of not having their parents there. "It breaks my heart to know my parents are missing out."
"I'm trying every single day to get mom and dad home," she recalled telling her siblings.
Savannah revealed she's struggling with maintaining an upbeat attitude, but believes he's "encouraging change" through the power of prayer.
'CHRISLEY KNOWS BEST' STARS TODD, JULIE CHRISLEY TAX EVASION CONVICTION: BY THE NUMBERS
"I believe God put him there to truly make a difference," she said of her father. "He is working in the chapel. I could never be more proud of my dad and the man that he is."
The reality television stars reported to separate prisons on Jan. 17 after being denied bail pending an appeal.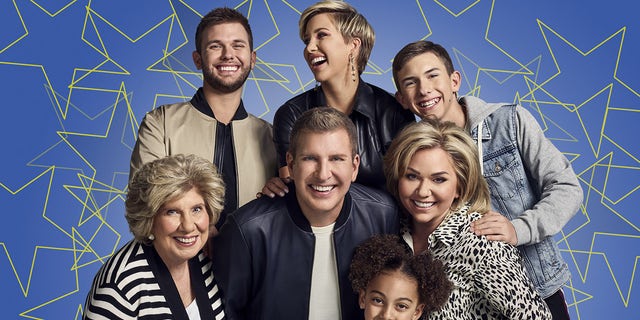 Todd and Julie Chrisley became famous for their USA Network reality television program.
( Dennis Leupold)
Prior to reporting to prison, Todd shared a religious message to his Instagram.
"HE is always on time… #fightthegoodfight," Todd captioned a video of a religious song performance.
CLICK HERE TO SIGN UP FOR THE ENTERTAINMENT NEWSLETTER
Prosecutors alleged that the Chrisleys submitted fake documents to banks when applying for loans. In addition, they claimed Julie also submitted a false credit report and fake bank statements when trying to rent a house in California.
Todd was sentenced to 12 years in prison, and Julie was given a seven-year prison sentence after initially being indicted in August 2019 on bank fraud and tax evasion charges. They will each have to complete 16 months of probation following the end of their prison sentences.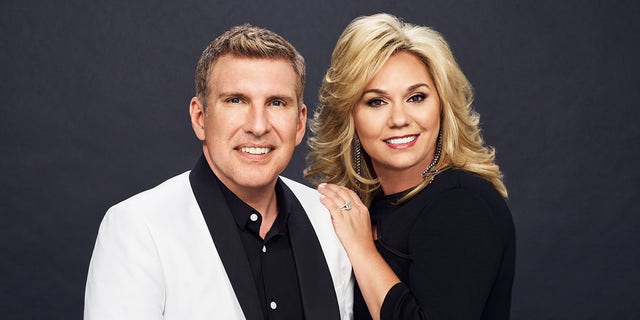 The "Chrisley Knows Best" stars were found guilty of tax evasion and bank fraud stemming from 2019 indictment.
(Tommy Garcia)
Julie's convictions included conspiracy to commit bank fraud, bank fraud, tax fraud and conspiracy to defraud the United States. She was also hit with wire fraud and obstruction of justice charges. She reported to the satellite minimum security camp at the BOP facility in Lexington, a source confirmed to Fox News Digital.
Todd was convicted of conspiracy to commit bank fraud, bank fraud, tax fraud and conspiracy to defraud the United States. He checked into the minimum security facility, Federal Prison Camp Pensacola.
The Chrisleys did see a minor court victory in 2019 when the Georgia Department of Revenue cleared the couple of a $2 million state tax evasion charge stemming from a two-year investigation from nearly eight years of returns beginning in 2008.
The Department of Revenue dropped its claim that the couple owed more than $2.1 million in unpaid state taxes, penalties and interest, and updated the total outstanding debt to under $110,000.
CLICK HERE TO GET THE FOX NEWS APP