close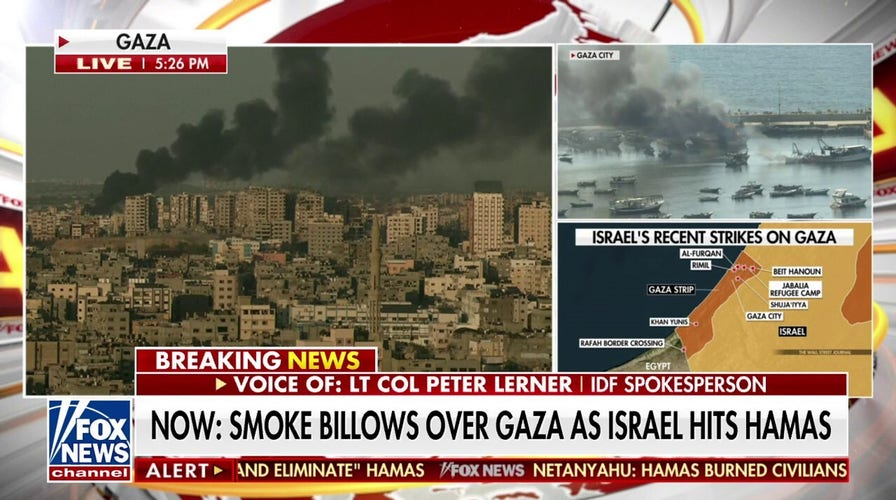 Video
IDF hunting down Hamas militants seen on social media broadcasts: 'We will get to them'
IDF spokesperson Lt. Col Peter Lerner on the latest update from Israeli forces and efforts to rescue hostages
Israeli Prime Minister Benjamin Netanyahu's office has released photos Thursday that it said confirmed Hamas terrorists "murdered and burned" babies in Kfar Aza, in southern Israel near the Gaza Strip.
The images purport to show the bodies of two infants who were burned alive, with the third appearing to show a decapitated infant in a blood-splattered onesie.
The photos appear to have been taken inside a medical facility.
"Here are some of the photos Prime Minister Benjamin Netanyahu showed to US Secretary of State Antony Blinken," read a post by Netanyahu's office on X. "Warning: These are horrifying photos of babies murdered and burned by the Hamas monsters. Hamas is inhuman. Hamas is ISIS."
LIVE UPDATES: ISRAEL AT WAR WITH HAMAS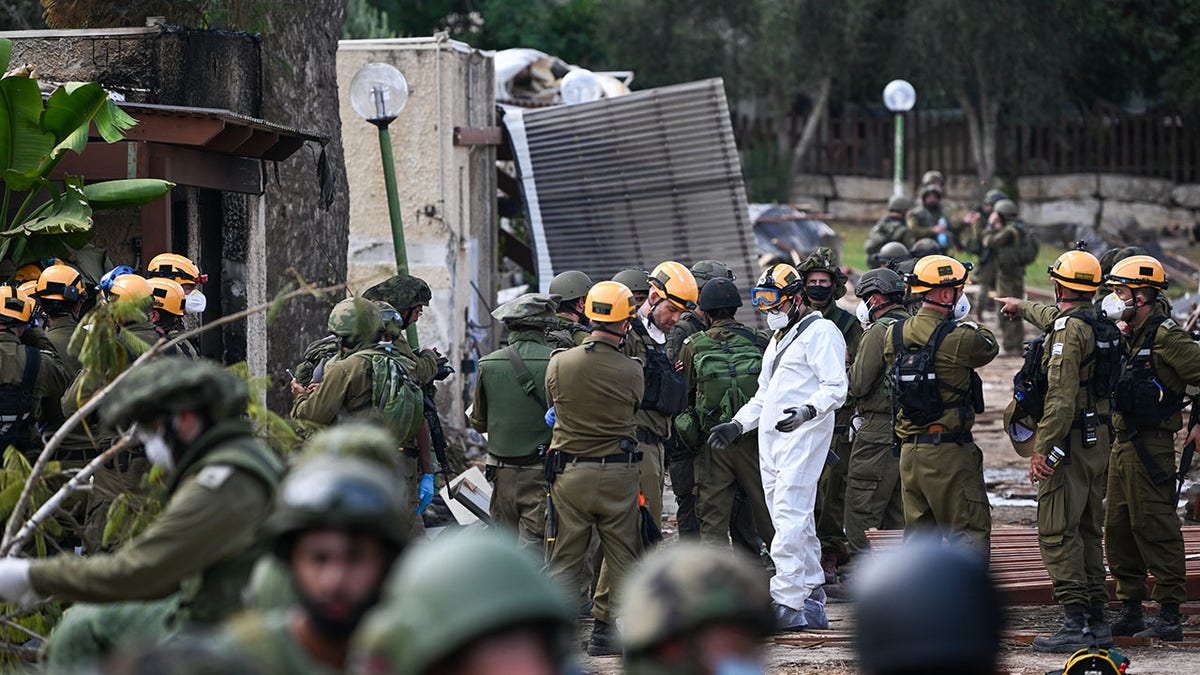 Members of the Israeli Defense Forces work Tuesday to clear houses and organize bodies of civilians who were killed in an attack by Hamas militants in Kfar Aza, Israel, days earlier. (Alexi J. Rosenfeld/Getty Images)
Israeli Defense Forces (IDF) came upon the horrific scene after Hamas terrorists infiltrated Kfar Aza and other communities in southern Israel on Saturday. The soldiers found about 200 dead, including 40 dead babies, some of whom they said were decapitated, local Israeli media reported.
"It's not a war, it's not a battlefield. You see the babies, the mother, the father, in their bedrooms, in their protection rooms, and how the terrorists killed them," IDF Maj. Gen. Itai Veruv said, describing the scene, i24News reported.
As of Thursday, more than 1,200 people have been reported killed in Israel from the conflict, which erupted on Saturday.
BLINKEN, IN ISRAEL, SAYS MORE AMERICANS KILLED, VOWS SOLIDARITY 'ALWAYS'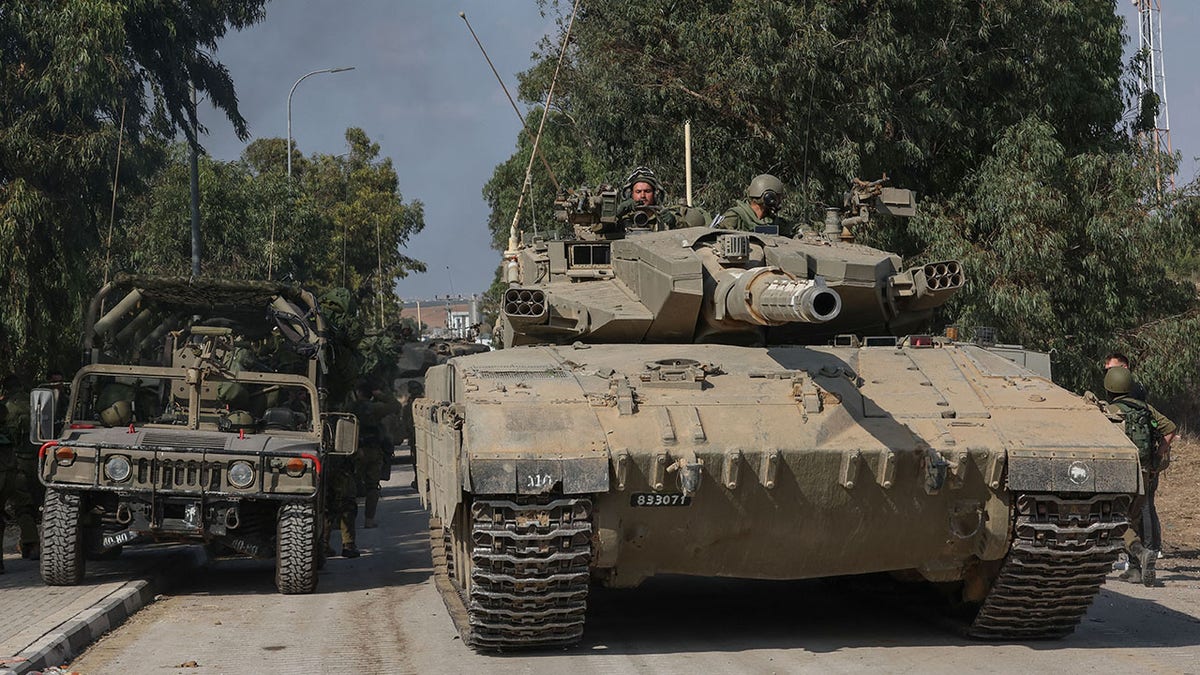 Israeli tanks leave Kfar Aza in southern Israel after inspecting the area on the border with the Gaza Strip on Tuesday. (Jack Guez/AFP via Getty Images)
The IDF earlier Thursday accused Hamas of bringing Islamic State flags to Israel during its attacks on its citizens.
The IDF posted an image on X purportedly showing an ISIS flag and other weaponry that has been taken from Hamas since they began launching their assault on Israel.
"Hamas brought ISIS flags to massacre Israeli children, women and men," the IDF wrote. "Hamas is a genocidal terrorist organization. Hamas is worse than ISIS."
The location of where the photo was taken was not immediately clear.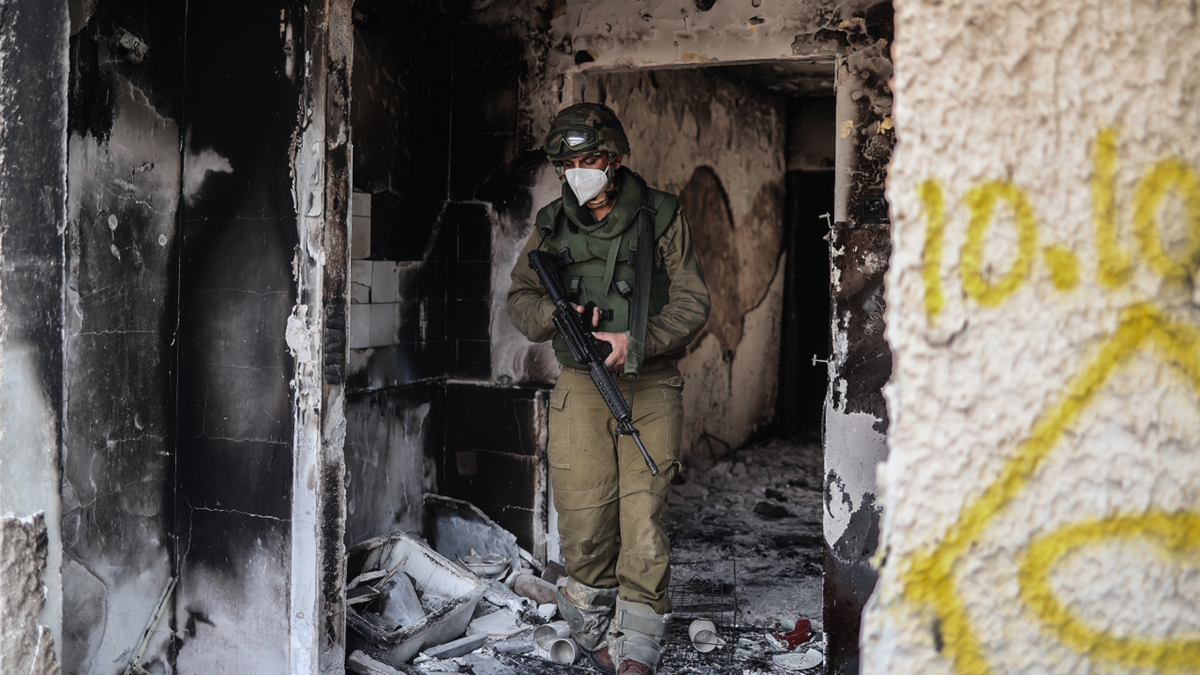 An Israeli soldier inspects a destroyed house in Kfar Aza, Israel, on Tuesday. ( Ilia Yefimovich/picture alliance via Getty Images)
CLICK HERE TO GET THE FOX NEWS APP
"Hamas is ISIS," Netanyahu also said Thursday while speaking alongside Blinken. "And just as ISIS was crushed, so too will Hamas be crushed and Hamas should be treated exactly the way ISIS was treated. They should be spit out from the community of nations. No leaders should meet them. No country should harbor them. And those that do should be sanctioned."
Fox News' Chris Pandolfo and Danielle Wallace contributed to this report.
Greg Norman is a reporter at Fox News Digital.