close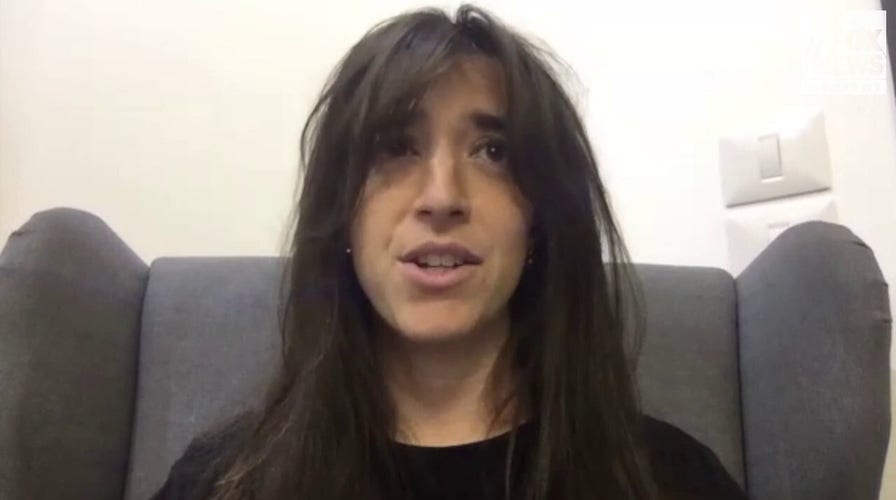 Video
American in Israel pleads for support against 'barbaric' Hamas, refuses to leave
An American-born Israel resident has been running in and out of bomb shelters with her husband and two kids since Hamas' deadly surprise attack on Saturday.
An American living in Israel has been running in and out of bomb shelters with her husband and two young kids since Hamas' deadly attack and pleads for the world to choose the side of humanity over terror.
"Thousands of my brothers and sisters were slaughtered, murdered, raped, decapitated, kidnapped," Esther Taub Schlesinger, an American living in central Israel, told Fox News.
AMERICAN LIVING IN ISRAEL PLEADS FOR THE WORLD TO STAND BY ISRAEL, CHOOSE THE SIDE OF 'HUMANITY'. WATCH: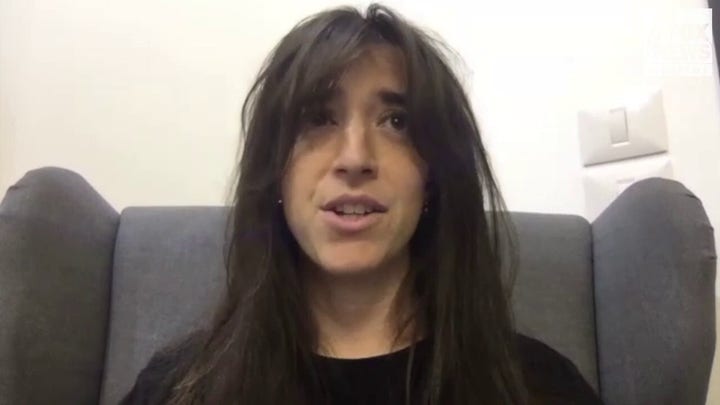 Video
WATCH MORE FOX NEWS DIGITAL ORIGINALS HERE
"I am scared for my life right now," she said. "It feels never ending. It's truly terrifying and we need your support. We need the world's support."
The Israeli government declared war against Hamas on Saturday after the terrorist group fired thousands of rockets out of Gaza and invaded, killing over 1,200 Israelis and taking hostages, including soldiers, women, children and elderly civilians. Israel's retaliatory assault on Gaza has killed more than 1,400 people, according to Palestinian authorities.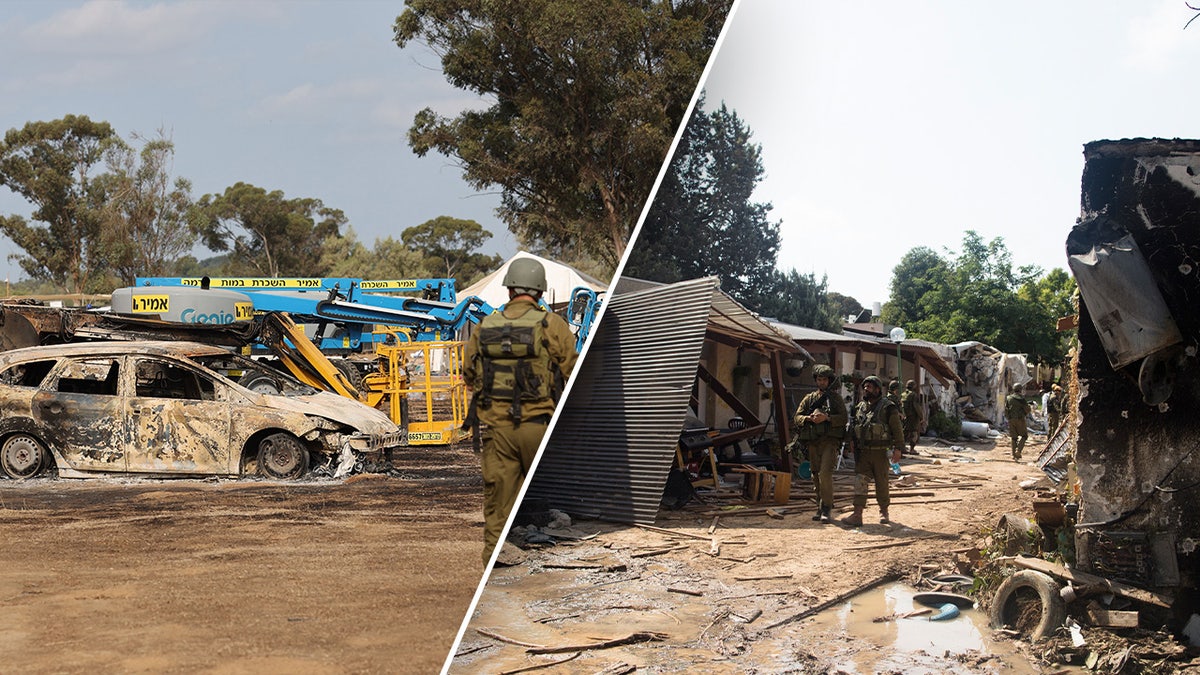 Hamas' deadly surprise attack on Israel left hundreds of innocent civilians dead. Countless others were taken hostage and brought to Gaza.  (Getty Images)
Schlesinger was born in America but moved to Israel nearly two decades ago. She works as a personal trainer and lives with her husband and two toddlers. But as of a few days ago, her family has been forced to stay in their apartment only to run in and out to get to the bomb shelter or get groceries.
"We were terrified," Schlesinger said about the initial attack. "We were scared."
AMERICAN IN ISRAEL SAYS HAMAS ABDUCTING HER FAMILY IS A FATE WORSE THAN DEATH
She told Fox News she thought Hamas planned the Saturday ambush on the joyous Jewish holiday of Simchat Torah on purpose. Many Jewish people who celebrate the holiday don't have their phones and were praying inside their synagogues, she said.
"That's just a small, tiny example showing how much Hamas hates us," Schlesinger said. "This isn't about land. This is literally about them wanting to wipe us off the face of the Earth. There's just example after example of this where we have experienced just that hatred and that pure evil."
Hamas fighters have been accused of brutal acts of terrorism, including raping women and beheading civilians. They also ambushed a music festival and shot point-blank into the crowd, while other terrorists waited at the exits to kill people fleeing.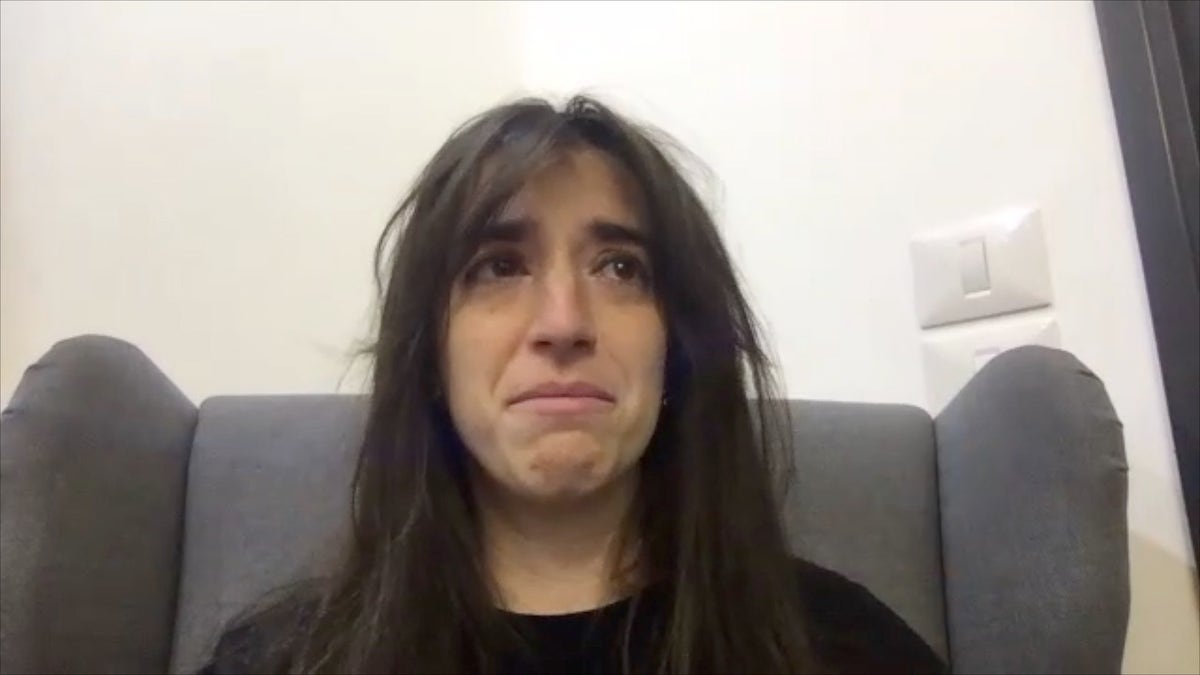 Esther Taub Schlesinger, an American living in Israel, holds back tears as she describes the fear she felt during Hamas' deadly surprise attack on Saturday, which killed hundreds of innocent Israelis. She says the violent rhetoric from supporters of Palestine following the attack has been gut-wrenching to see.  (Fox News Digital )
"We can't even grasp this as human beings," Schlesinger said. "This is a massive amount of complete barbaric humans that came in and slaughtered us, raped us, decapitated us. They decapitated babies."
HAMAS ATTACK TRAPS WOMEN IN ISRAEL BOMB SHELTER FOR 36 HOURS: 'PEOPLE NEED TO KNOW WHAT HAPPENED HERE'
"We're not talking about humane behavior," she continued. "The fact that this is happening to my people … it's heart-wrenching, and it's not over."
The American-born Israel resident said what upset her the most was the violent rhetoric against Jews. She hoped the circulating footage of Hamas' brutality would show people why the Israelis had to retaliate against the terrorist group.
"It's pure antisemitism that's rooted into people's bones," Schlesinger told Fox News. "I need the world to wake up. I need the world to understand. We are human beings, and we need help."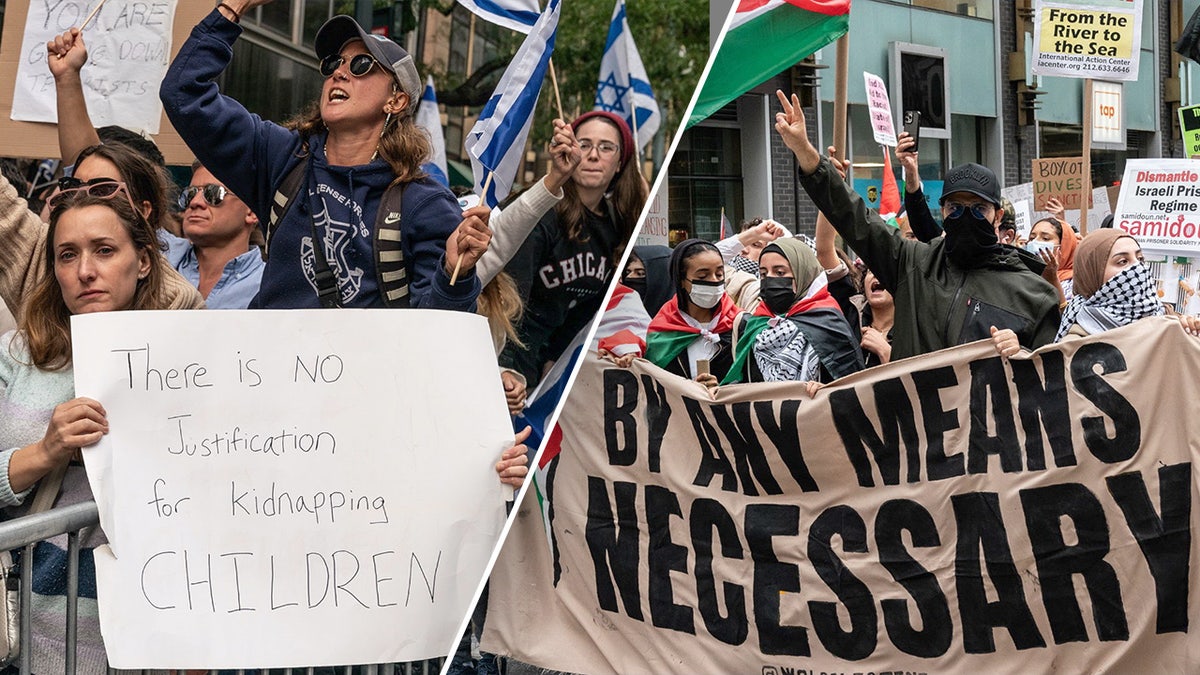 Pro-Palestinian and pro-Israeli demonstrators gather in New York following Hamas' deadly attack that led to Israel's declaration of war.  (Getty Images)
'DESPICABLE': STUDENTS CONDEMN HARVARD STUDENT GROUPS' LETTER BLAMING ISRAELIS FOR OWN MASSACRE
"Now seeing the barbaric, inhumane way that Hamas acts, now do you believe us?" Schlesinger asked while holding back tears. "The Jewish people have been trying to tell you for decades what they're capable of and why we need to protect ourselves and why we need to keep them away from us and out of Israel."
Pro-Palestinian and pro-Israeli protests and vigils took place in several U.S. major cities following Hamas' deadly attack. Many rallies saw opposing protesters in heated clashes, with some spewing violent rhetoric against Jews or Palestinians. At a rally in Cambridge, Massachusetts, a pro-Palestinian protester called Israel supporters "Nazis" and "pigs."
A MAN CALLS PRO-ISRAEL SUPPORTERS 'NAZIS' AND 'PIGS' AT CAMBRIDGE RALLY. WATCH: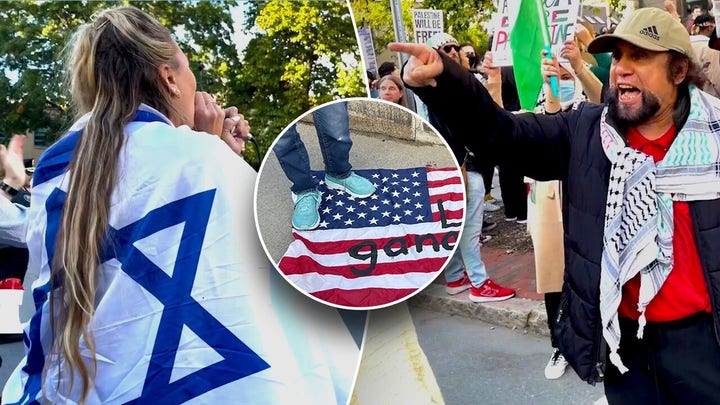 Video
"It's choosing humanity," she said. "If you support Hamas you are supporting inhumane destruction."
The U.S. supplied Israel Defense Forces with ammunition, equipment and other resources and moved aircraft closer to Israel following the Hamas terrorist attacks, Secretary of Defense Lloyd Austin told Fox News in a statement on Sunday. President Joe Biden said on Tuesday that the U.S. will "continue to stand united, supporting the people of Israel" and would make sure they don't run out of critical assets.
CLICK TO GET THE FOX NEWS APP
Schlesinger pleaded for more support from the entire world as the Israel-Hamas war escalates. But the American-born Israeli said despite the declaration of war, she would not leave her home.
"Israel is resilient," Schlesinger told Fox News. "We are so strong. We have been through so much. We have made it through the Holocaust, and we will make it through this."
"We will protect ourselves," she added. "We will defend ourselves. We will make sure that we are safe. We are never leaving."
Ramiro Vargas contributed to the accompanying video.
Megan Myers is an associate producer/writer with Fox News Digital Originals.