close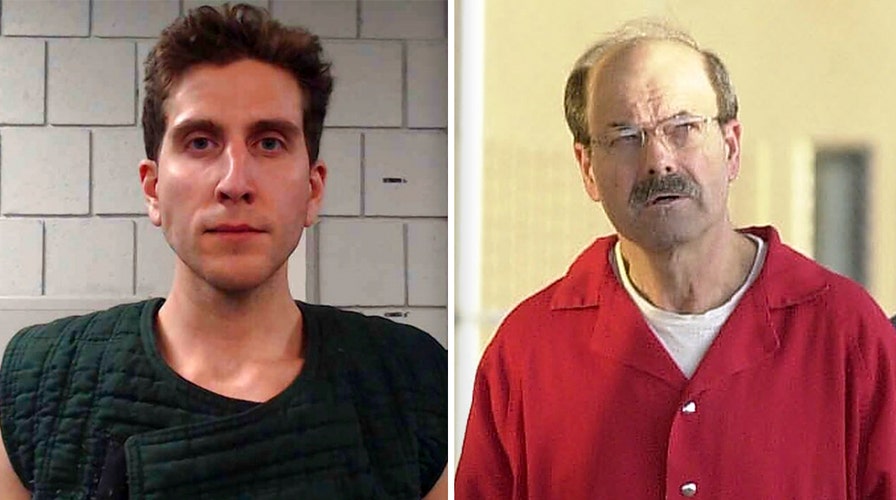 Video
Idaho murder suspect Bryan Kohberger's family breaks silence
Fox News national correspondent Dan Springer has the latest information on Idaho murder suspect Bryan Kohberger's family issuing a statement after his arrest on 'Special Report.'
MOSCOW, Idaho – The Pennsylvania man accused of killing four University of Idaho college students in November is a criminal justice Ph.D. candidate who studied under a leading expert on serial killer Dennis Rader, known as the BTK killer.
Bryan Christopher Kohberger, 28, was arrested in the Poconos Friday nearly seven weeks after police claim he snuck into the home of a group of sleeping coeds and attacked four of them in their sleep.
The ambush killed Madison Mogen and Kaylee Goncalves, 21-year-old best friends, as well as their housemate, Xana Kernodle, and her boyfriend, Ethan Chapin, both 20. Two other women on the bottom floor of the three-story, six-bedroom house weren't attacked..
As part of his prior studies at DeSales University, Kohberger worked under the tutelage of BTK expert Dr. Katherine Ramsland, a fact that shocked the infamous serial killer's daughter after news of Kohberger's arrest broke Friday.
UNIVERSITY OF IDAHO MURDERS TIMELINE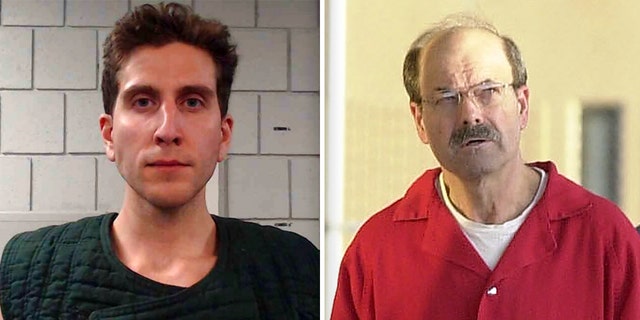 Left: Bryan Kohberger in an anti-suicide smock after his arrest in Pennsylvania Friday, Dec. 30, 2021. Right: Dennis L. Rader (L), the man known as the BTK serial killer, is escorted into the El Dorado Correctional Facility on Aug. 19, 2005 in El Dorado, Kansas.
(Monroe County (Pa.) Correctional Facility via AP, Jeff Tuttle-Pool/Getty Images)
Rader's daughter Kerri Rawson revealed on Twitter over the weekend that she became sick to her stomach when she learned of the connection.
Ramsland is an expert on serial killers and has, or had, both an academic relationship and friendship with Rader, Rawson says – voicing fears that Kohberger may have been in touch with her father before the crimes.
It's frustrating to be the daughter of somebody like this and just continually watch this to happen.

— Kerri Rawson
"It's really common for criminology students in general to write my father," she said. However, she previously cut off contact with her father and said she has not spoken to Ramsland in several years. "Ramsland would know, but she's not talking."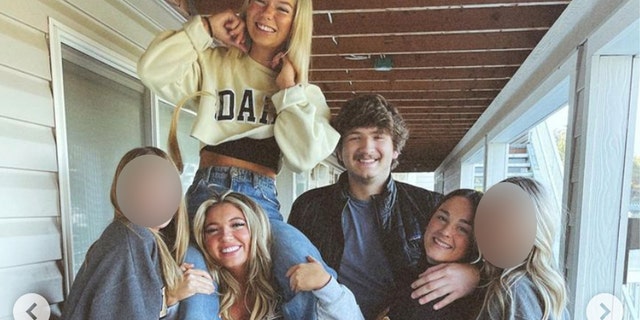 Ethan Chapin, 20, Xana Kernodle, 20, Madison Mogen, 21, and Kaylee Goncalves, 21, along with the women's two other roommates in Kaylee Goncalves' final Instagram post, shared the day before the slayings.
(@kayleegoncalves/Instagram)
IDAHO MURDER SUSPECT KOHBERGER'S PENNSYLVANIA CLASSMATES SAY HE WAS 'BRIGHT,' AWKWARD, BULLIED IN SCHOOL
Kohberger, after obtaining his master's degree at DeSales, went on to seek a Ph.D. in the department of criminal justice and criminology at Washington State University, just a few miles from the home near the University of Idaho where police allege he brutally stabbed four coeds on Nov. 13.
After the slayings, Kohberger reportedly continued classes at WSU both in his Ph.D. program and as a teaching assistant.
"The suspect is a criminology student, [and] my father has a degree in criminal justice," Rawson told Fox News Digital. "And after his first murders, which was of people at the age of 28, he enrolled at Wichita State University in Wichita, Kansas, for criminal justice."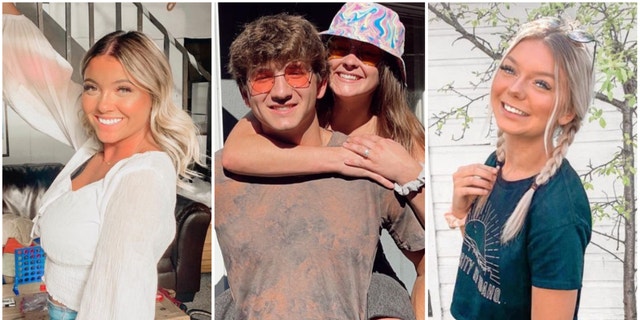 The victims of the Nov. 13 University of Idaho massacre. 
(Instagram @xanakernodle / @maddiemogen / @kayleegoncalves)
That was the first connection she made, she said.
"And then sometime Friday I put together the Ramsland one, so that really bothered me," she added. And that's the part that made her stomach turn.
WATCH: BTK's daughter opens up about her father in revealing new documentary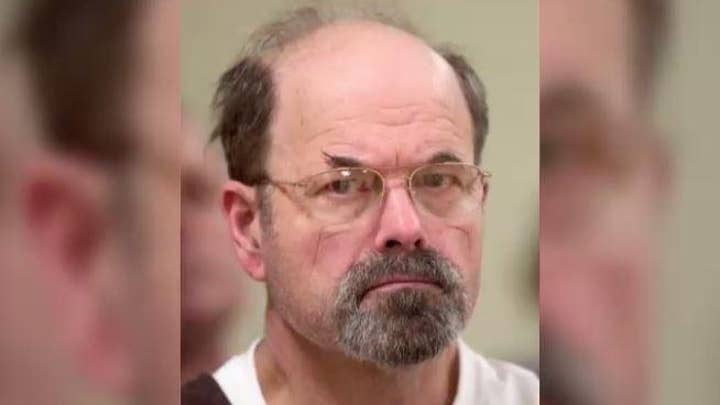 Video
Ramsland has declined to comment publicly on the case so far.
Her work on serial killers includes several books such as "The Criminal Mind: A Writer's Guide to Forensic Psychology," and "Confession of a Serial Killer" co-written with Rader.
Rader's daughter also said she sympathizes with Kohberger's relatives who could have been ignorant to the alleged misdeeds of a family member – just as she was.
IDAHO MURDERS: SUSPECT BRYAN CHRISTOPHER KOHBERGER ARRESTED IN KILLINGS OF 4 UNIVERSITY STUDENTS
"It's hard place to be for Kohberger's family, for the victims families; it's just an awful, awful thing," she told Fox News Digital. "It's not easy on LE (law enforcement)…It's frustrating to be the daughter of somebody like this and just continually watch this to happen. Did my dad have a connection to this guy? What was his connection to Ramsland? It's frustrating."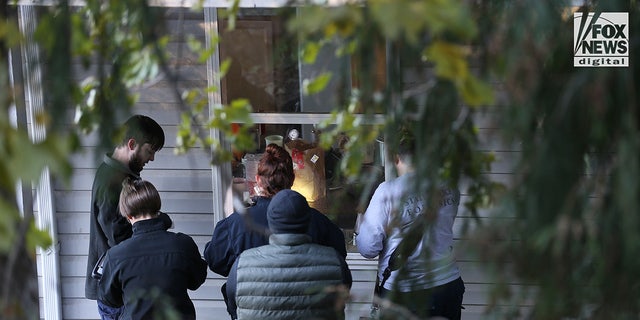 Idaho State Police look for clues in Moscow on Monday, Nov. 21, 2022 outside the home where four University of Idaho students were killed.
(Derek Shook for Fox News Digital)
CLICK HERE TO GET THE FOX NEWS APP
Kohberger was due in a Pennsylvania court Tuesday morning and was expected to waive his extradition to Idaho, where he faces four charges of first-degree murder and a count of felony burglary with intent to kill.
Through his Pennsylvania public defender, he has expressed confidence he will be exonerated.
Michael Ruiz is a reporter for Fox News Digital. Story tips can be sent to [email protected] and on Twitter: @mikerreports