close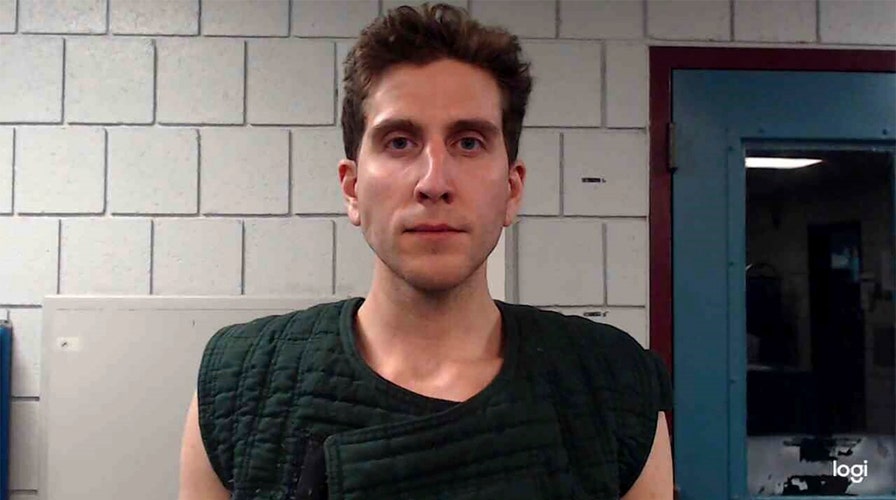 Video
Idaho murder suspect Kohberger's car is a 'rolling crime scene': Joseph Scott Morgan
The forensic expert says the car in addition to the genetic material linked to Bryan Kohberger are key pieces of evidence for prosecutors.
MOSCOW, Idaho – Bryan Kohberger, the suspected killer of four University of Idaho students who police arrested in Pennsylvania on Friday, made the 2,500-mile road trip home with his father and was pulled over twice along the way, according to his public defender.
Jason LaBar, Kohberger's Pennsylvania defense attorney in the extradition case, did not immediately respond to Fox News Digital's request for comment Monday.
However, he illustrated parts of the suspect's cross-country race home in a televised interview, stating that Kohberger's father flew into Spokane, Washington, and then drove down to Pullman in a pre-planned trip ahead of the drive home ahead of the Christmas holiday break.
"I don't know whether they were speeding or not or if they were even issued a ticket," LaBar reportedly told NBC. "I just know that they were pulled over in Indiana almost back-to-back. I believe once for speeding and once for [following] too closely to a car in front of them." The father's visit to Washington was pre-planned, according to the interview.
IDAHO MURDER SUSPECT KOHBERGER'S PENNSYLVANIA CLASSMATES SAY HE WAS 'BRIGHT,' AWKWARD, BULLIED IN SCHOOL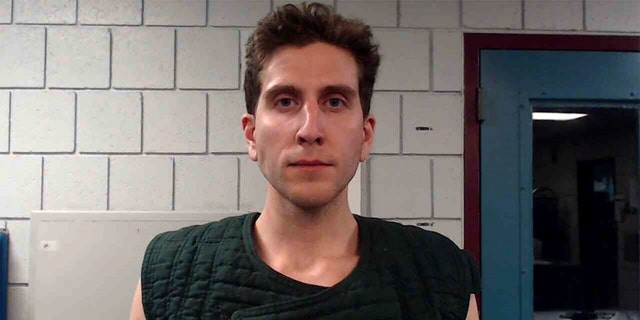 Bryan Kohberger
(Monroe County (Pa.) Correctional Facility via AP)
An Indiana State Police spokesman told Fox News Digital that he could not find evidence of any such encounters.
"We have examined records and do not find any record of any traffic stops or any interactions involving Bryan Kohberger, his father or any Kohberger," Sgt. Glen Fifield said Monday.
LaBar did not immediately clarify which jurisdictions the stops happened in.
Kohberger, 28, was a Ph.D. candidate at Washington State University in Pullman, roughly 10 miles from the University of Idaho in Moscow. The two communities lie just across state lines from one another.
Classes ended at WSU on Dec. 15 and the following day at UI. It was not immediately clear when Kohberger left Pullman, but he returned to Albrightsville, Pennsylvania, by Dec. 17, according to LaBar.
CRIMINOLOGIST GRAD STUDENT HIT WITH FOUR COUNTS OF FIRST-DEGREE MURDER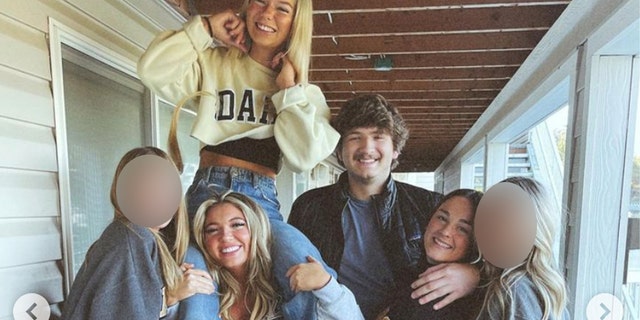 Ethan Chapin, 20, Xana Kernodle, 20, Madison Mogen, 21, and Kaylee Goncalves, 21, along with the women's two other roommates, are shown in Goncalves' final Instagram post, shared the day before the slayings.
(@kayleegoncalves/Instagram)
Police allege that sometime between 3 and 4 a.m. on Saturday, Nov. 13, Kohberger entered a six-bedroom off-campus house and attacked four students in their sleep with a knife.
The ambush killed Madison Mogen and Kaylee Goncalves, 21-year-old best friends, as well as their housemate, Xana Kernodle, and her boyfriend, Ethan Chapin, both 20.
Two other young women on the home's bottom level were left alone, according to police.
Kohberger has a master's degree from DeSales University in criminal justice and was studying at WSU's department of criminal justice and criminology.
UNIVERSITY OF IDAHO MURDERS TIMELINE: WHAT WE KNOW ABOUT THE SLAUGHTER OF FOUR STUDENTS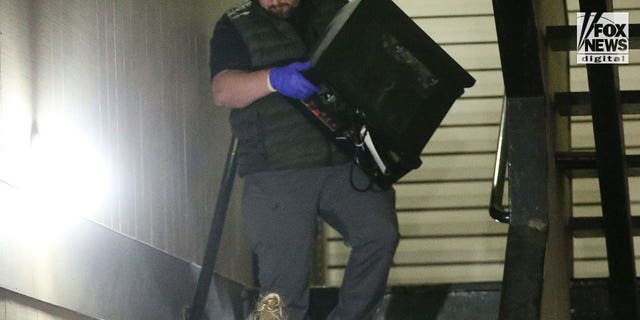 Investigators search Bryan Kohberger's home in Pullman, Washington, on Dec. 30. Among the items removed was a desktop computer and several boxes and bags of evidence.
(Derek Shook for Fox News Digital)
Pennsylvania police arrested Kohberger on Friday after Idaho authorities charged him with four counts of first-degree murder and another charge of felony burglary for allegedly entering a residence with intent to commit murder.
In Washington, investigators searched his apartment for hours on the same day, removing boxes and bags of evidence as well as a desktop computer.
Kohberger is expected to waive extradition Tuesday and return to Idaho to face the charges.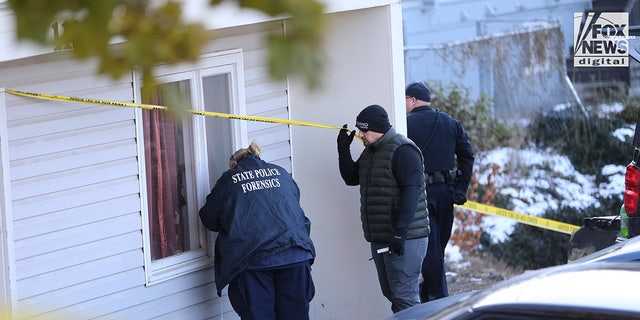 State police forensics personnel look for clues in Moscow, Idaho, on Nov. 21, 2022. Four University of Idaho students who were slain on Nov. 13 in this house.
(Derek Shook for Fox News Digital)
Through his attorney, Kohberger said he expects to be exonerated.
However, John Kelly, a criminal profiler and psychotherapist who has interviewed multiple serial killers, told Fox News Digital on Monday that if Kohberger did commit the crimes, he made a series of key errors, especially for someone with an education focused on criminology.
CLICK HERE TO GET THE FOX NEWS APP
"Flight can be a sign of guilt," Kelly said.
But other mistakes include the indoor crime scene – virtually impossible to clean up, attacking so many people at once with a knife and allegedly believing he could avoid leaving behind evidence.
Michael Ruiz is a reporter for Fox News Digital. Story tips can be sent to [email protected] and on Twitter: @mikerreports