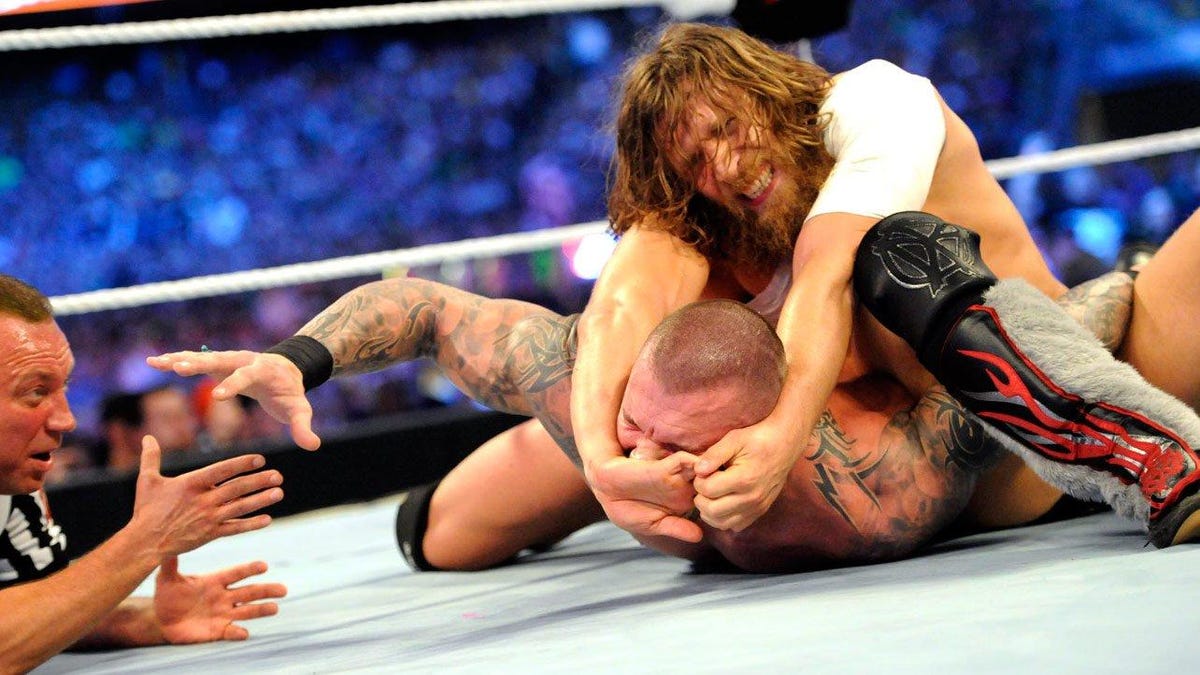 WWE
On Tuesday night, Daniel Bryan opened WWE's SmackDown show with a simple message: I will wrestle again.
Harkening back to his February 2016 retirement, forced on him due to concussion issues, Bryan made an emotional speech. Laughs were had, but tears were shed too.
But unlike his retirement, these were happy tears. And they couldn't come at a better time.
WrestleMania is around the corner. Taking place on April 8, it's the company's best tool to attract fans to its Netflix-like WWE Network subscription service.
Bryan will likely make his in-ring return there, where on-screen storylines indicate he'll team with Shane McMahon, son of WWE Chairman Vince McMahon, to face Kevin Owens and Sami Zayne.
And as big as his WrestleMania will be, Bryan's return could have an enormous butterfly effect.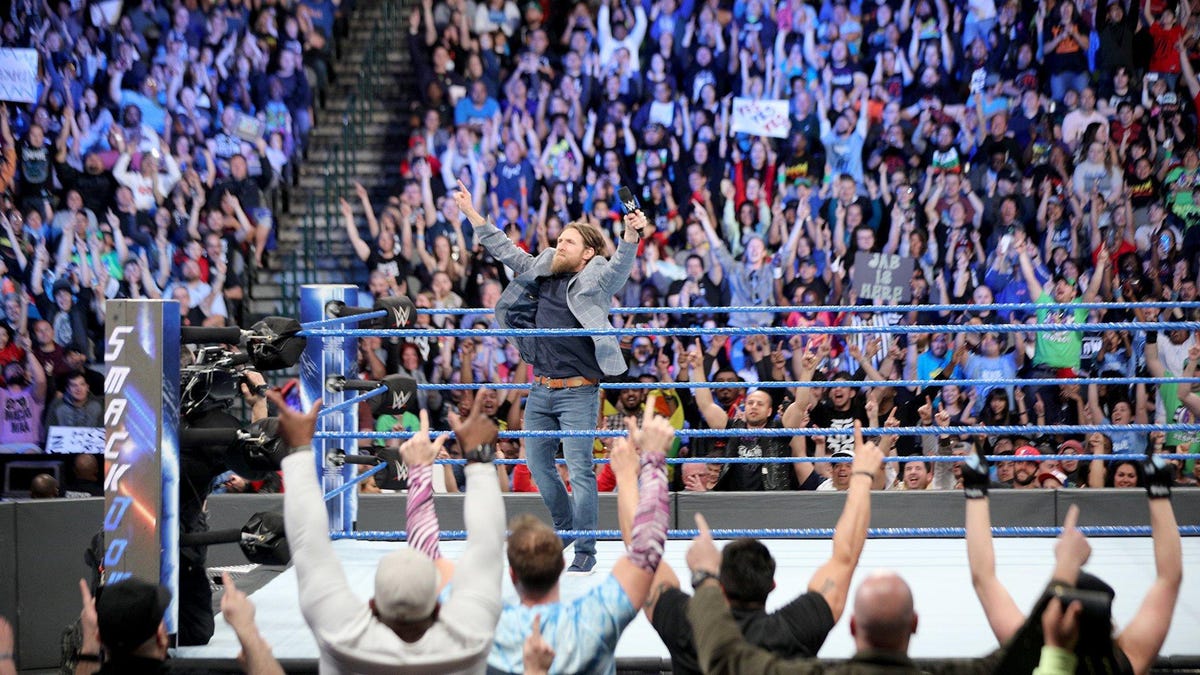 WWE

Mr. Popular
Daniel Bryan doesn't have the pop culture recognition of The Rock, Hulk Hogan or John Cena, but he's arguably the most beloved performer in pro wrestling.
That's evident in the fan reaction to his announcement on Tuesday, and also on social media. In the hours before and after SmackDown, Bryan's name was a top worldwide trend.
Daniel Bryan's promo to open Smackdown was the most compelling thing on WWE TV in forever. Nobody was playing with a beach ball or doing the wave, because they were invested. Just let the wrestlers be real people. People relate to real people.

— Gran Akuma (@__AKUMA) March 21, 2018
all of us learning daniel bryan has been cleared pic.twitter.com/r4EF1egexA

— Ryan Satin (@ryansatin) March 20, 2018
no matter how much wrestling fans argue with each other, we always come together to cry over daniel bryan and i think that's beautiful

— slater ✧・゚ (@STRAIGHTFlRE) March 21, 2018
All of us right now #sdlive #danielbryan pic.twitter.com/56jb5s877Z

— Mat Men Podcast (@Matmenpodcast) March 21, 2018
I caught up on weeks of WWE today so I could watch Daniel Bryan make me cry (again) live. At least it's a good cry this time. Wrestling, y'all. #SDLive

— LaToya Ferguson (@lafergs) March 21, 2018
Bryan is unique in WWE. As an indie wrestler, he performed in high school gyms and armouries in front of small crowds for over a decade before making it to the big leagues. But when he came to WWE in 2010, his in-ring abilities and underdog charisma made him a crowd favourite. Eventually, he became the crowd favourite. He's most famous for his "Yes!" chant, which bled into mainstream sports, and for winning the WWE Championship in the main event of WrestleMania 30 in 2014.
But Bryan has been on the sidelines for the past three years. He suffered a very real, nonstoryline concussion in 2015, with WWE officials not feeling comfortable enough to clear him to perform. It's understandable, as the company has become increasingly strict on concussions and head trauma since the tragic murder-suicide of Chris Benoit in 2007, which is believed to be due in part to brain damage.
In February of 2016, he retired tearily in what would be one of the saddest, but most memorable, WWE scenes in years.
During that time, Bryan seemed convinced he would one day wrestle again. Word of his getting new tests and seeing new doctors in the hopes of getting cleared predictablly spun out of the rumour mill once every few months.
It happened most recently last week, when Bryan told a reporter he "doesn't know" if he'll be performing at WrestleMania. Wrestling fans reacted with the ol' Jim Carrey line in "Dumb & Dumber": So you're telling us there's a chance?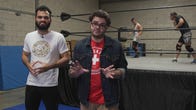 Now playing:
Watch this:

The world of pro wrestling: explained
3:45

Then, Tuesday morning, it was officially announced that Daniel Bryan would wrestle again.
"Following more than two years of extensive evaluations, four-time world champion Daniel Bryan has been medically cleared to return to in-ring competition by leading neurosurgeons, neurologists and concussion experts," an official WWE statement read.
To stay on the cautious side, Bryan will get a neuropsychological test by a doctor after every match he wrestles until the WWE feels comfortable about his safety, reports The Wrestling Observer.
Even with safety measure, Bryan's return is a huge win for the company. It takes WrestleMania closer to being a must-see show for anyone even tangentially interested in wrestling — which means more subscribers to the WWE Network.
WWE now have a few options for how to sell its biggest event of the year. Wanna see a cool celebrity match? Check out former UFC megastar Ronda Rousey make her debut as she teams with Kurt Angle to take on Triple H and Stephanie McMahon.
Wanna see a classic wrestling match? Watch AJ Styles battle Shinsuke Nakamura for the WWE Championship.
Wanna see an affecting return? Daniel Bryan is back. 
Based on TV storylines, Daniel Bryan will be teaming with Shane McMahon to wrestle Kevin Owens and Sami Zayne at WrestleMania on April 8.

WWE

An old rival
Bryan's return to the ring is a surefire WrestleMania moment. But what comes next?
It's not yet known if he'll return to a full-time WWE schedule, or if he'll only work TV and PPV shows. Many of the company's top stars, like Triple H and Brock Lesnar, only wrestle a few times a year — Bryan may even get that schedule. But it does raise interesting questions about another WWE star: Roman Reigns.
At WrestleMania, Roman Reigns will battle Brock Lesnar for the WWE Universal Championship. Lesnar will have been a dominant champion for a full year by then, and the plan, as reported by the Wrestling Observer's Dave Meltzer, is for the WWE to use the event to coronate Reigns as the top star.
If you're a follower of WWE, this will sound familiar to you. WWE wanted to coronate Roman Reigns as top star three years ago at WrestleMania 31. But the fans didn't like that idea, and rebelled with heavy jeers — which led to WWE changing the main event in the last minute.
What caused this animosity? In large part, according to Meltzer, it's because the WWE chose Reigns as its leading man over Bryan, who had established himself as a crowd favourite. "The company never believed in [Bryan as top star]," Meltzer said on Twitter just last week. "Even as [popular] as he was, the plan was for Brock to beat him to set up Roman as the big star."
In the short term, Bryan's return won't affect Reigns. Fans will be happy just to see Bryan in the ring at WrestleMania. But sooner or later, this could revive a storied, age-old rivalry: What the fans want vs. what the WWE thinks the fans want.
Every WWE star you need to know about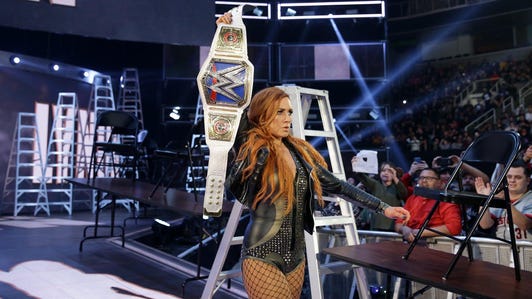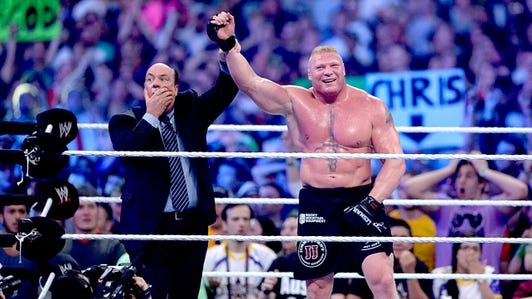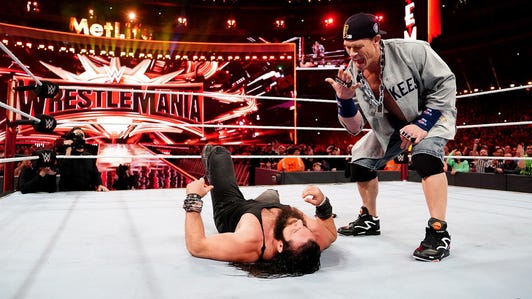 +12 more
See all photos
Virtual reality 101: CNET tells you everything you need to know about VR.
CNET Magazine: Check out a sample of the stories in CNET's newsstand edition.