close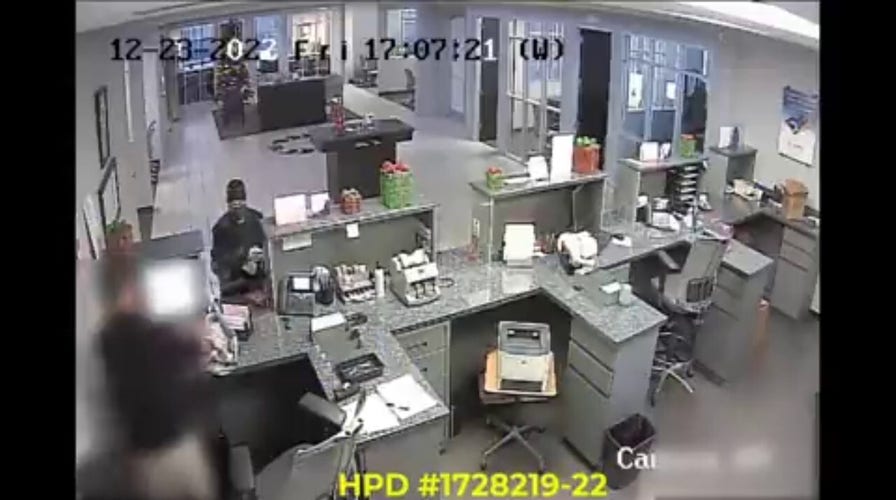 Video
Woman with body odor, dressed in high heels goes on Houston robbery spree
Houston police said the woman is responsible for at least four robberies by threat
A woman who dressed nicely in high heels but smelled heavily of body odor is being sought by Texas and federal authorities for at least four pre-Christmas robberies, police said Thursday.
In all the robberies, she handed someone a "threatening" note and demanded cash, the Houston Police Department said. In at least one heist, a victim said although the woman was dressed nicely, she smelled of body odor.
APPLE AIRTAG LEADS MICHIGAN POLICE TO STOLEN CAR, SUSPECT OPENS FIRE ON OFFICER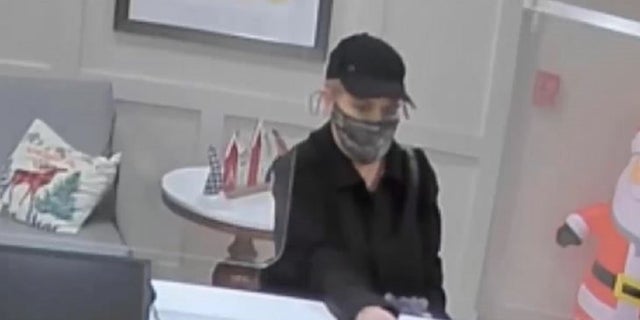 A woman with a strong body odor is believed to be responsible for at least four Houston robberies, police said. 
(Houston Police Department)
Investigators believe she is 40 to 50 years of age and was wearing a black baseball cap with her blonde or gray hair tucked inside the cap as well as a mask.
She wore sunglasses and high heels in at least two incidents. All the robberies occurred in the same geographic area, police said.
On Dec. 19, she entered a hotel lobby in the 5100 block of Hidalgo Street and handed a note to a clerk at the counter, police said. The note demanded cash from the register and said that another suspect was outside armed with a weapon.
The clerk handed over some cash and she fled.
CLICK HERE TO GET THE FOX NEWS APP
The next day, she struck again in a sandwich shop at the 6100 block of Westheimer Road and demanded money with a note. On Dec. 21, she entered a hotel and allegedly demanded money.
On Dec. 23, the suspected thief did the same inside a bank. She fled the first three robberies on foot and left in a dark-colored sedan during the last one, police said.
Louis Casiano is a reporter for Fox News Digital. Story tips can be sent to [email protected].