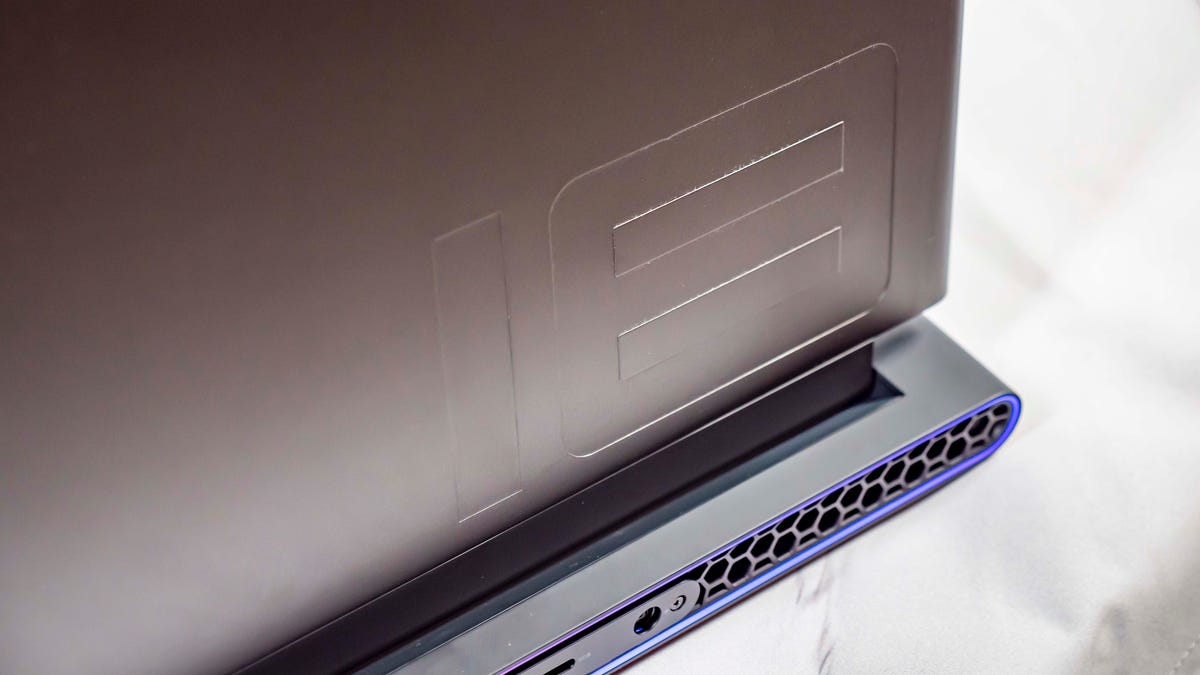 Josh Goldman/CNET
 For years, laptop makers have toned down display bezels, millimeter by millimeter, to give us gaming laptops with larger displays in slimmer bodies They've been moving from 16:9 widescreen displays to taller 16:10-ratio panels, too. So far, for gaming laptops, this meant a 15.6-inch model would be updated to a 16-inch display, but the actual body size roughly stays the same. 
Now, the same thing is happening to 17.3-inch gaming laptops. At CES 2023, a new batch of 18-inch gaming laptops were announced from Alienware, Acer, Asus and Razer. And although Lenovo, HP and MSI didn't unveil any 18-inch models, I'm certain that won't be the case for long. 
Widescreen 17.3-inch displays aren't extinct yet, though. Acer announced updated Nitro gaming laptop models with Intel and AMD processors, while Asus refreshed its Strix Scar 17 and Strix G17 models for 2023 as well. But with Acer, Asus and others loading up on new 16- and 18-inch gaming laptops, it looks like the days are numbered for 17.3-inch models (and 15.6-inch ones, too). Here's the first crop of 18-inchers that showed up for CES 2023. 
Also read: Best Gaming Laptops at CES, From Performance Beasts to Budget Gems
Asus ROG Strix Scar 18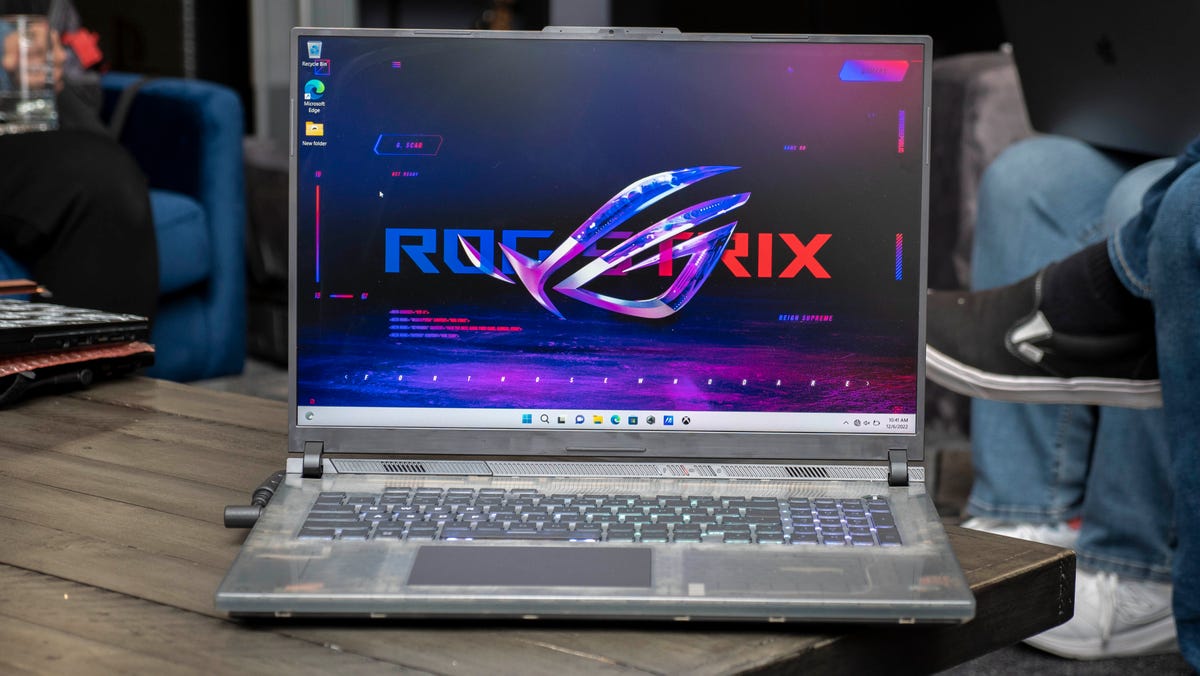 Josh Goldman/CNET

Over the last several years, laptop makers have whittled down the frames, aka bezels, around laptop displays. That, along with internal components getting smaller and cooling systems getting better, has allowed them to use larger displays in smaller bodies. That means you can now get a 16-inch laptop in a body size that once housed a 15-inch display. And now you'll be able to get an 18-inch display in a body that's roughly the same size as an older 17.3-inch laptop. For the ROG Strix Scar 18 (it also comes in a 16-inch model), that extra size gave Asus more room for higher-performance components. 
Read more about the ROG Strix Scar 18. 
Acer Predator Helios 18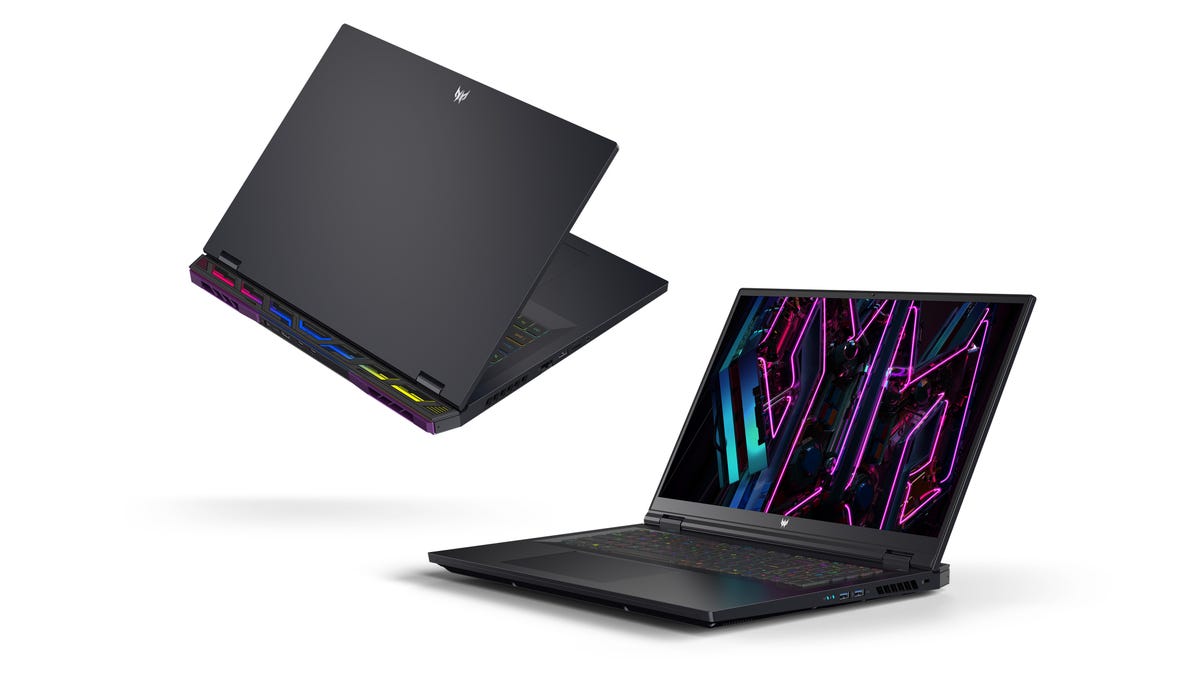 Acer

The Predator Helios 18 will feature the latest 13th-gen Intel Core processors, Nvidia GeForce RTX 40 series graphics, enhanced cooling and beautiful big displays, plus a whole lot of lights. Along with the new processors and GPUs, they'll support up to 32GB of DDR5-4800 RAM and up to 2TB in PCIe Gen4 NVMe solid-state drives in RAID 0. The Helios 18 will come with three 2,560×1,600-pixel display options with a 165Hz or 240Hz refresh rate, or a Mini LED panel with a 250Hz refresh rate, 100% P3 color gamut and a peak brightness over 1,000 nits. There'll also be an entry-level 1,920×1,200-pixel display at 165Hz. 
Read more about the Acer Predator Helios 18.
Razer Blade 18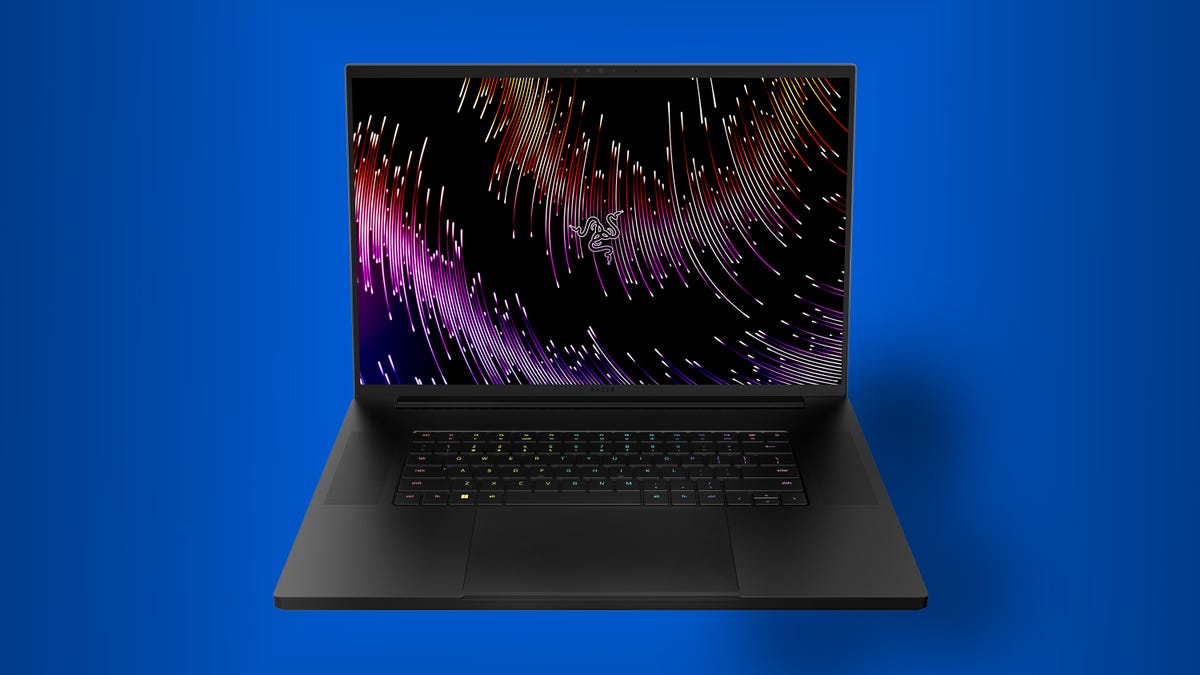 Razer

Razer is billing the Blade 18 as the ultimate desktop replacement, and it might just be. It's certainly going to be one of the thinnest and most powerful 18-inch laptops available, with up to a 13th-gen Intel Core i9 HX processor and an Nvidia GeForce RTX 4090 graphics. It'll have a 1440p-plus 240Hz display with 100% P3 color gamut coverage. 
Read more about the Razer Blade 18.
Alienware m18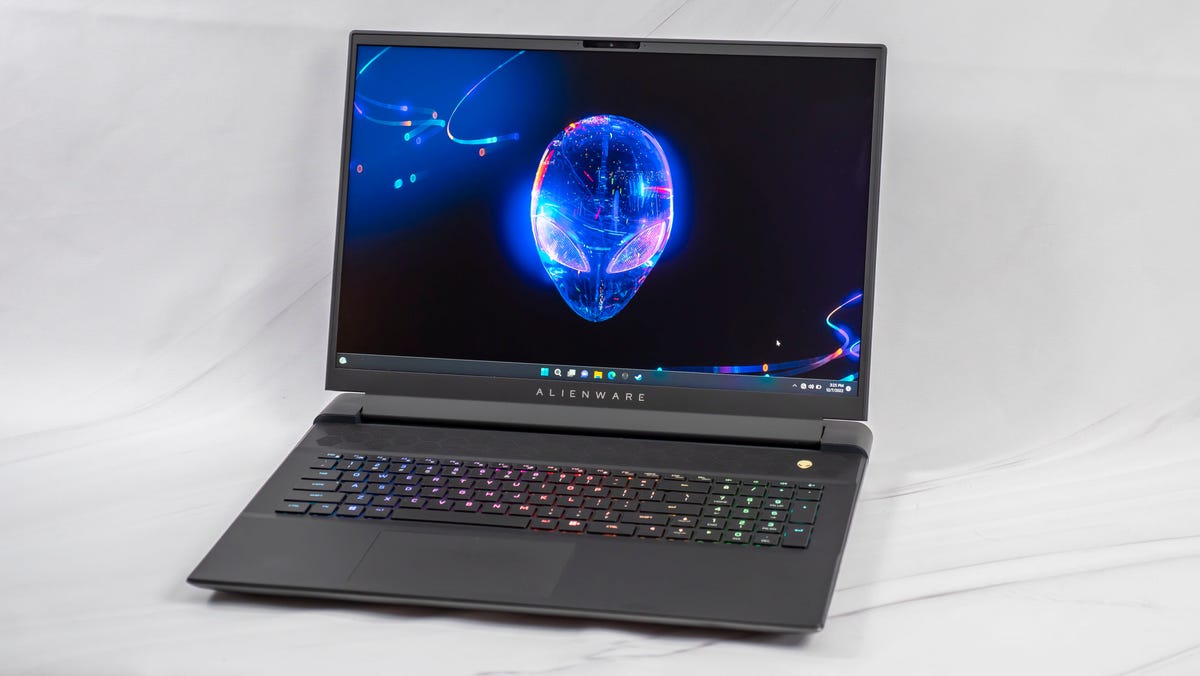 The m18 is an impressive 18-inch laptop, which you can load up with your choice of Intel or AMD processors and Nvidia or Radeon graphics. To keep the components cool, Alienware used seven heat pipes and four fans, while keeping the same body thickness as last year's m17. The m18 has a full-size keyboard and number pad with optional Cherry MX mechanical keys, plus dual user-replaceable DDR5 SO-DIMM slots and up to 9TB of potential storage. Alienware will offer it with either a 165Hz 2,560×1,600-pixel resolution or a 480Hz 1,920×1,200-pixel resolution. 
Read more about the Alienware m18.