The Fulton County Clerk of Courts Office is now admitting it messed up when it posted an indictment against former President Trump on Monday before a grand jury voted to hand up one with official charges against him and 18 others.
Speaking with local outlet WSB-TV on Wednesday, Fulton County Clerk of Superior and Magistrate Courts Ché Alexander said she made the mistake while under pressure to ensure the process surrounding the indictments went smoothly.
On Monday afternoon, the Fulton County Court's website posted a document that listed the same charges included in the indictment released late Monday night, which included charges of violating the Georgia RICO Act (Racketeer Influenced and Corrupt Organizations Act), solicitation of violation of oath by a public officer, conspiracy to commit filing false documents and more.
GEORGIA COURT OFFERS NEW EXPLANATION FOR 'FICTITIOUS' INDICTMENT POSTED BEFORE TRUMP CHARGES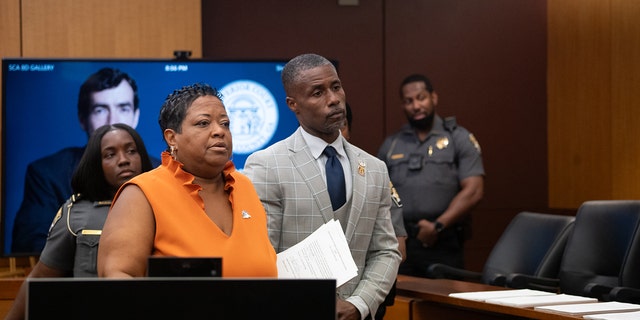 Fulton County Court Clerk Che Alexander arrives with documents for Superior Court Judge Robert McBurney on August 14, 2023 in Atlanta, Georgia. (Megan Varner/Getty Images)
Reuters first reported on the document before the Fulton County Court removed it from the website and released a statement, blasting the document as "fictitious" and warning the media "that documents that do not bear an official case number, filing date, and the name of The Clerk of Courts, in concert, are not considered official filings and should not be treated as such."
"I am human," Alexander told the outlet, explaining that she wanted to get the documents out to the public quickly. "And that's how the mishap happened."
Alexander said she had "no dog in the fight," responding to the criticisms from some that District Attorney Fani Willis' indictments were political in nature. "I did a work sample in the system. And when I hit save, it went to the press queue."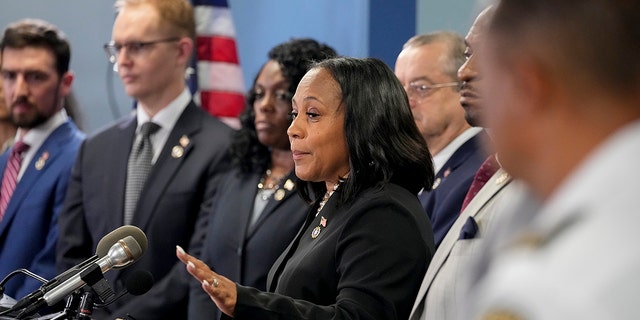 Fulton County District Attorney Fani Willis, center, speaks in the Fulton County Government Center during a news conference, Monday, Aug. 14, 2023, in Atlanta. Donald Trump and several allies have been indicted in Georgia over efforts to overturn his 2020 election loss in the state.  (AP Photo/John Bazemore)
"It wasn't an official document. It wasn't official charges. It was the dry run. It was a work sample," she added.
When asked why she released a statement calling the document "fictitious," Alexander said it "was the best word that I could come up with. It was fictitious. It wasn't real. It didn't have a stamp on it."
She went on to say that her office has been receiving threatening calls and emails since making the mistake, and that she wanted to be "transparent" by explaining what happened.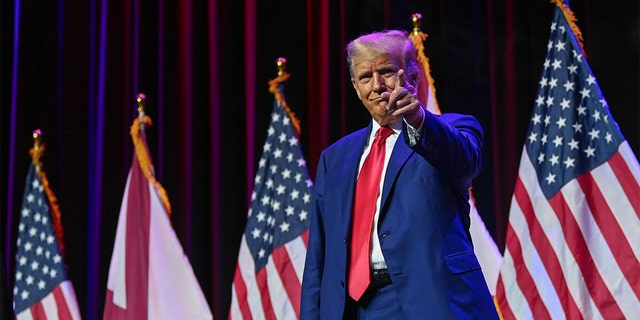 Former President Donald Trump gestures on stage during the Alabama Republican Party's 2023 Summer meeting at the Renaissance Montgomery Hotel on August 4, 2023 in Montgomery, Alabama. (Julie Bennett/Getty Images)
CLICK HERE TO GET THE FOX NEWS APP
Fox News' Brooke Singman contributed to this report.