Courteney Cox revealed her bad habit that makes her just like her "Friends" TV character Monica in a new social media post.
Cox, 59, starred as Monica in "Friends" from 1994 until the show's end in 2004.
Monica was an organized neat freak, except for the one episode that revealed her secret messy closet.
In Cox's video shared to Instagram, she attempts to show her followers the remodel of her dining room, but the camera man had other plans. As the camera follows her to the dining room, he panned to a slightly open door and said, "Oh wait, what's in here?"
COURTENEY COX'S EX-HUSBAND DAVID ARQUETTE ADMITS HE FELT 'INFERIOR' DURING THE HEIGHT OF HER 'FRIENDS' FAME
          View this post on Instagram                      
APP USERS CLICK HERE TO VIEW THE INSTAGRAM POST
Cox jokingly freaked out, jumping in front of the door and said, "Oh my gosh, nothing! Max, nothing. Please, Max, stop! That's not funny. Seriously, don't film it."
"Erase the footage now, OK?"
"Come on … we all have one #secretcloset #monica," she captioned the video.
Fans in the comments picked up on Cox's "Friends" reference immediately.
"'Hehe you're messy' (cue Chandler Bing laugh face)," one user wrote.
"*in chandler's voice* 'you're messy'" another one added.
"Imagine Chandler's face when he sees it," one wrote.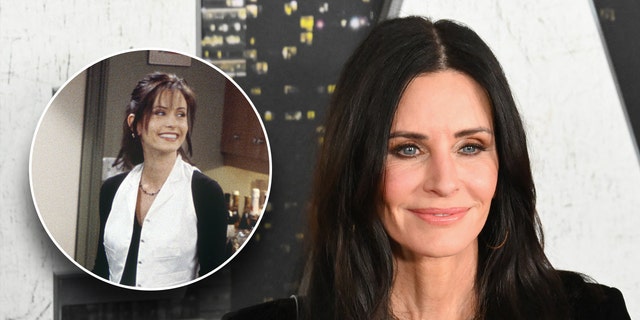 Courteney Cox revealed a bad habit that makes her just like her "Friends" TV character. (Getty Images)
CLICK HERE TO SIGN UP FOR THE ENTERTAINMENT NEWSLETTER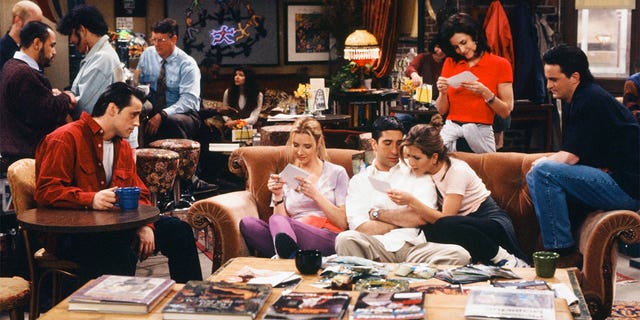 Courteney Cox starred as Monica in the sitcom "Friends." (Alice S. Hall/NBCU Photo Bank/NBCUniversal via Getty Images via Getty Images)
Other fans related to the video, one writing, "Lol I have several! And I call them my Monica closets!!"
"I luv that you're just like [one of] us! So relatable!" another wrote. "There's always that room, that drawer, where we hide our s—."
Cox starred in "Friends" alongside Jennifer Aniston, Lisa Kudrow, Matthew Perry, Matt LeBlanc and David Schwimmer.
Cox was the only "Friends" star not to be nominated for an Emmy award during the show's 10-year run. However, in 2021, she and her costars were nominated for outstanding variety special for their work as executive producers on "Friends: The Reunion."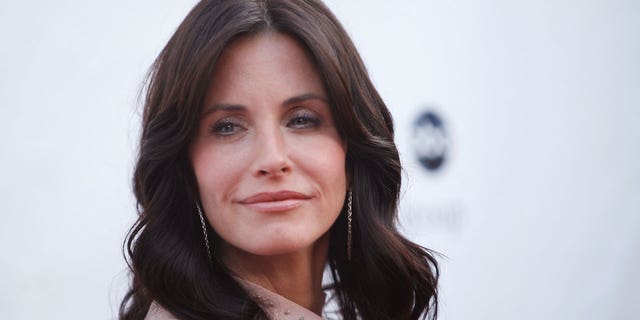 Courteney Cox was the only "Friends" star not nominated for an Emmy during the show's 10-year run. (Michael Tran/FilmMagic)
"It always hurt my feelings … when every single cast member was nominated but me. It definitely hurt my feelings," Cox previously told Howard Stern while talking about the Emmy snub. "I was happy for everybody, and then it was finally like, 'Oh, I'm the only one?'"
CLICK HERE TO GET THE FOX NEWS APP
Cox has also appeared in the "Scream" franchise and "Cougar Town."