Shortly after the one-year anniversary of Olivia Newton-John's death, her daughter Chloe Lattanzi is disclosing her own health battle.
"Since my mom's passing and the year and a half with her going through cancer, I have not been okay," Lattanzi shared in a candid video posted to her Instagram.
"If I have forgotten to return your calls," she continued, "I've had extreme memory loss. I've had difficulty getting out of bed. I've stuck to my commitments, but I have been neglecting myself."
"One of my mom's biggest messages was, 'Take care of you: If you don't take care of you, you cannot give your full capacity of love, wisdom, kindness and power to everyone else.'"
OLIVIA NEWTON-JOHN'S DAUGHTER CHLOE REVEALS 'PROMISE' SHE MADE TO MOTHER BEFORE HER DEATH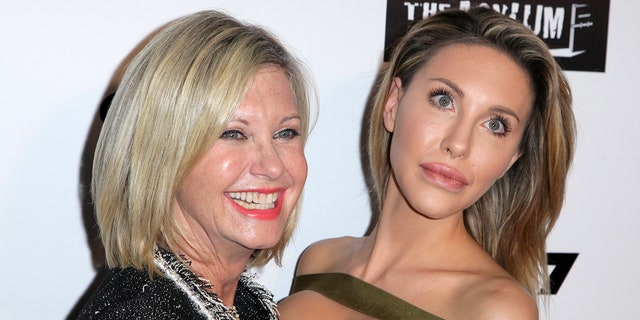 Olivia Newton-John shared daughter Chloe Lattanzi with ex-husband Matt Lattanzi. (Paul Redmond/WireImage/Getty Images)
"After the walk I'm going to disappear for about three weeks, just to honor my mind, body and spirit because I'm developing a little bit of health issues in my mind and my body," the 37-year-old told her followers.
The annual Olivia's Walk for Wellness to benefit the Olivia Newton-John Centre will be held in Melbourne on Oct. 8 at one of the actress' favorite locations, the Alexandra Gardens.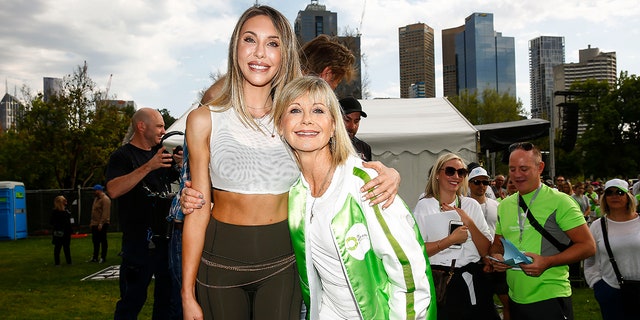 Olivia Newton-John and Chloe posed for a picture at the annual event in 2019. (Sam Tabone/WireImage/Getty Images)
CLICK HERE TO SIGN UP FOR THE ENTERTAINMENT NEWSLETTER
"I just wanted to say to anyone who I have been inconsistent with, I'm so sorry. I haven't been consistent with myself and I haven't been taking care of myself. So in the spirit of my mother and the spirit of the Wellness Walk, I'm gonna take a month to do that so I can be of complete service to everyone else," Lattanzi said.
          View this post on Instagram                      
APP USERS CLICK HERE
"If you needed this reminder, I hope it was helpful," the singer concluded.
A representative for Lattanzi did not immediately respond to Fox News Digital's request for comment.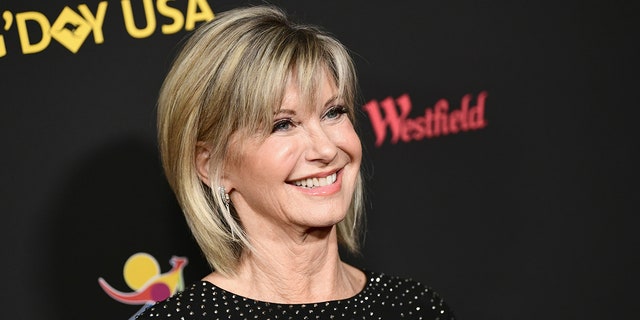 Olivia Newton-John passed away in August 2022. (Emma McIntyre/Getty Images)
CLICK HERE TO GET THE FOX NEWS APP
After a 30-year journey with breast cancer, Newton-John died at 73 on Aug. 8, 2022. Despite battling the disease for several decades, Newton-John did not dwell on her prognosis, instead radiating light and positivity into the world, a message that Lattanzi wants to further.
"My mom's a reminder of that, of just what we can manifest, of how many people we can help with this incredible light that we all have inside of us," she shared earlier this year with "Today" host Hoda Kotb.