Royal watchers questioned a new photo of Prince Harry that shows a seemingly thicker, darker head of hair than recently documented.
The photo was published on Prince Harry's profile page for the mental health tech startup BetterUp, which he joined in 2021.
Prince Harry holds the title of Chief Impact Officer with the company, and is described as "a humanitarian, military veteran, mental wellness advocate, and environmentalist" in the profile.
His accompanying photo shows fuller, darker hair than he's been seen with in recent weeks.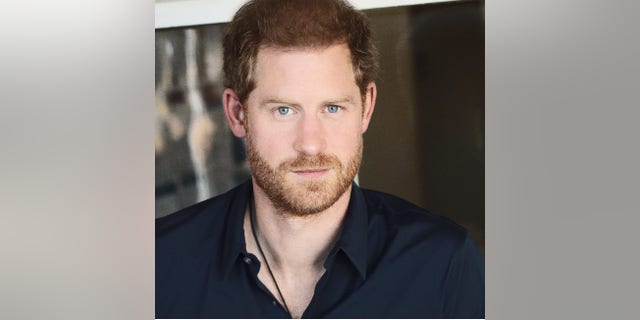 Prince Harry's photo from BetterUp's website. Royal watchers noted his darker, thicker hairstyle compared with recent photos from earlier this month (BetterUp)
PRINCE HARRY SHARES PLACE HE'D 'HAPPILY LIVE,' NOT IN HOLLYWOOD
Earlier this month while on a trip to Japan for the International Sports Promotion Society (ISPS) Sports Values – Summer Edition event, photos showed the royal with lighter, thinner hair compared to the image on BetterUp's website.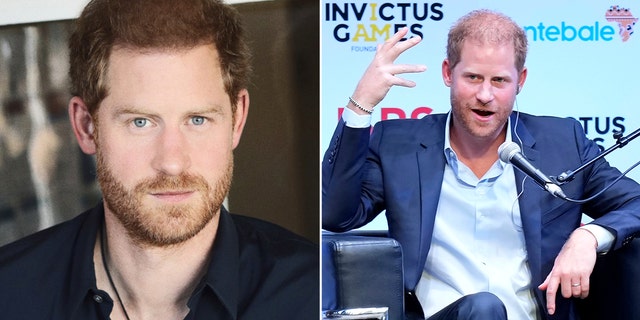 Prince Harry on BetterUp's wesbite, compared to an August 9th photo of the royal in Japan (BetterUp/Associated Press)
A video shared by Reuters from the event on their X, formerly known as Twitter, page also shows the noticeable difference between the two looks on the Duke of Sussex.
People online couldn't help but share their thoughts about the prince's new look.
"What in the photoshopped hell is THIS? Bro, you don't have that much hair, and it's not brown," quipped one X user.
"So he's darkened his hair and painted a bit on top. It's pathetic," wrote another.
CLICK HERE TO SIGN UP FOR THE ENTERTAINMENT NEWSLETTER
"Prince Harry's huge bald spot & failing hair transplant are trending! This is KARMA. That's what he gets for trying to embarrass William," wrote a third.
In Prince Harry's bombshell memoir, "Spare," he made a few comments about his brother Prince William's hair loss, describing it as "alarming" and "more advanced than mine."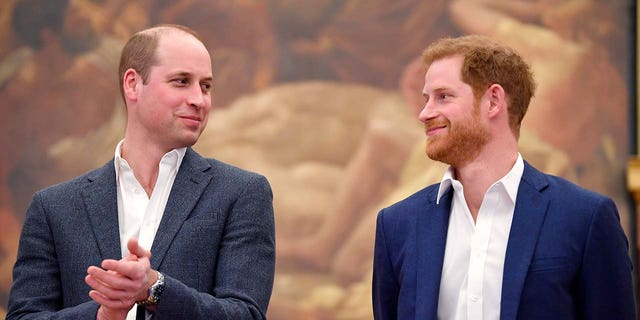 Prince Harry commented on his brother, Prince William's, hair loss in his memoir "Spare,' calling it "alarming" and "more advanced than mine." (Toby Melville – WPA Pool/Getty Images)
CLICK HERE TO GET THE FOX NEWS APP
Prince Harry did poke a little fun at himself about going bald at last year's Invictus Games.
During the taping of a Dutch TV show, he joked with an athlete about their thinning hair, when he quipped, "I'm doomed."