Connie Britton is sharing how she got ready for her latest role in "Dear Edward": She watched reality television, specifically the "Real Housewives of New Jersey."
The actress' role in "Dear Edward" is of Dee Dee, a wealthy Manhattan socialite who is living the good life until her husband dies in a plane crash.
"Dee Dee just made me laugh," Britton told The Associated Press.
"She made me smile all the time, so I really, really had so much fun playing her… It was like the gorgeous clothes and the jewels and the things, it's fun to be able to do that stuff. And then equally as an actor, (it's) fun to have all that stuff taken away."
CONNIE BRITTON ADDRESSES RUMORS OF A 'FRIDAY NIGHT LIGHTS' REUNION MOVIE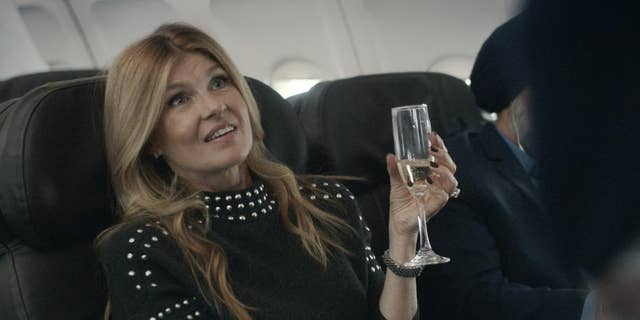 Connie Britton in "Dear Edward."
(Apple TV+ via AP)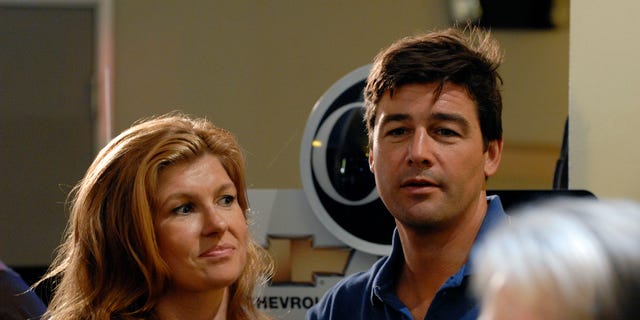 Connie Britton as Tami Taylor and Kyle Chandler as Coach Taylor in "Friday Night Lights."
(Bill Records/NBCU Photo Bank/NBCUniversal via Getty Images via Getty Images)
"Dear Edward" which streams Feb. 3 on Apple TV+ has reunited Britton with her "Friday Night Lights" executive producer, Jason Katims.
Britton played Tami Taylor, a high school guidance counselor in a small Texas town who is married to the school's football coach (Kyle Chandler.) She is often a surrogate mother to the students and grounds her husband when the pressure to succeed is especially high. The show also put its cast — including Britton, Chandler, Jesse Plemons and Taylor Kitsch — on a different career trajectory.
″'Friday Night Lights' set the bar for me in a lot of ways around what I want, what I want creatively and how I want to work and people that I want to work with," Britton said.
Britton's role in "Dear Edward" gave her a chance to reunite with Katims since they wrapped filming in 2011.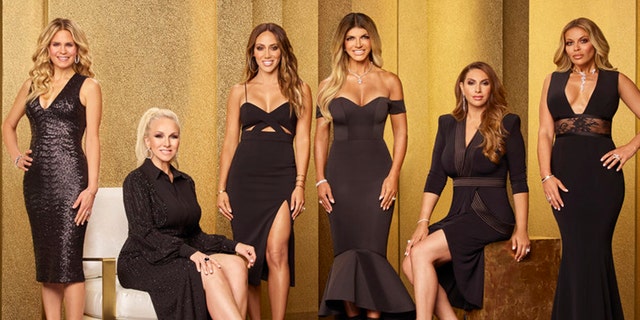 "The Real Housewives of New Jersey" season 9 cast from left to right: Jackie Goldschneider, Margaret Josephs, Melissa Gorga, Teresa Giudice, Jennifer Aydin, Dolores Catania.
(Tommy Garcia/Bravo)
"When you work with an actor like Connie, you want to work with her again, like it's always in the back of your mind," Katims shared. "But I felt like I waited until I had a role that was the right role. I wanted to bring her a role that really had a chance of her wanting to do (it)."
CLICK HERE TO SIGN UP FOR THE ENTERTAINMENT NEWSLETTER
"Dear Edward" also follows the titular character, Edward, a 12-year-old boy (played by Colin O'Brien) who is the only survivor of a plane crash and goes to live with his aunt and uncle after his parents and brother are killed. Viewers see Edward adjust to this catastrophic loss and experience magical thinking, where he pretends to himself that his older brother also survived the crash.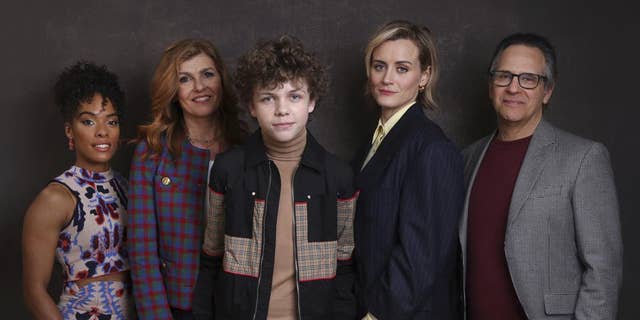 The cast of "Dear Edward."
(AP Newsroom)
The story is based on a novel of the same name by Ann Napolitano. For his adaptation, Katims chose to add more characters to the story (including Dee Dee) and have them interact during grief counseling.
Britton hopes "Dear Edward" will remind people there are different ways to mourn, and that people are stronger than they sometimes realize.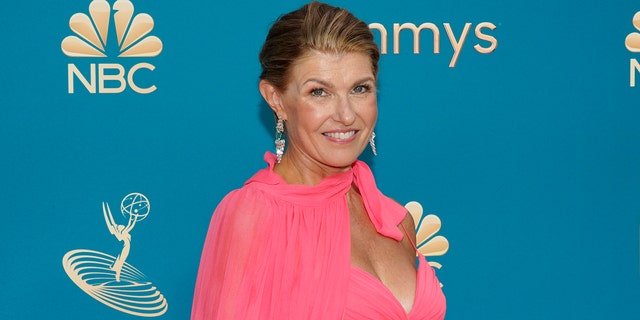 Connie Britton arrives to the 74th Annual Emmy Awards in 2022.
(Photo by Evans Vestal Ward/NBC)
"I'm hoping that the show is going to give people language for grief and make that a relatable idea. And the idea that we have strength in the face of adversity," she says.
CLICK HERE TO GET THE FOX NEWS APP
"We've been through so much as a culture globally with the pandemic," she adds. "Through every character, even a character like Dee Dee, we can recognize ourselves and see the strength that we have."
The Associated Press contributed to this report