close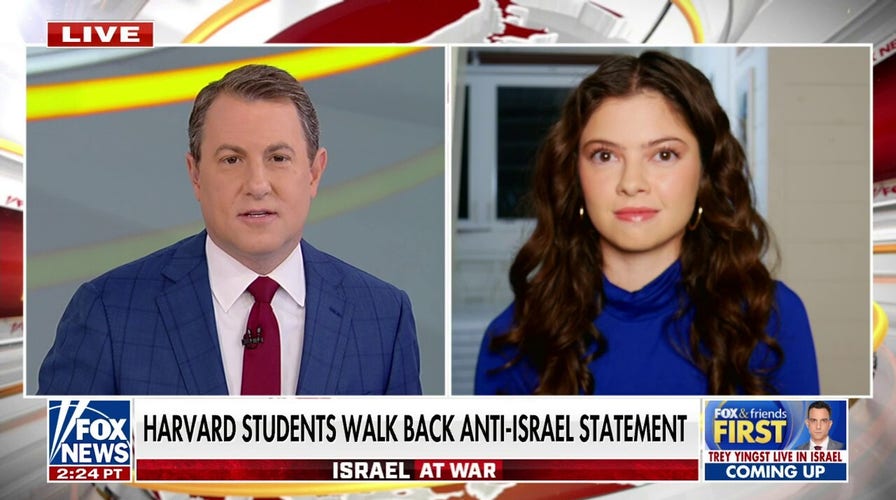 Video
Harvard students walk back 'egregious' anti-Israel statement
The Federalist staff writer Evita Duffy-Alfonso joined 'FOX & Friends First' to discuss her reaction to the reversal and the broader sentiment surrounding Israel's war with Hamas. 
France says it has taken 24 people into custody for antisemitic acts since Hamas attacked Israel, including catching people with knives near Jewish schools.
Interior Minister Gerald Darmanin, speaking Thursday on France Inter radio, also said authorities encountered a drone flying over a Jewish cultural center.
"Since the end of the day Saturday, since the terrorist massacres in Israel, there have been more than 100 antisemitic acts, essentially graffiti – swastikas, 'death to Jews,' calls for an intifada against Israel," he said.
Online, "hatred is surging," Darmanin added, with more than 2,000 cases of antisemitic speech reported to a French online watchdog force.
LIVE UPDATES: ISRAEL AT WAR WITH HAMAS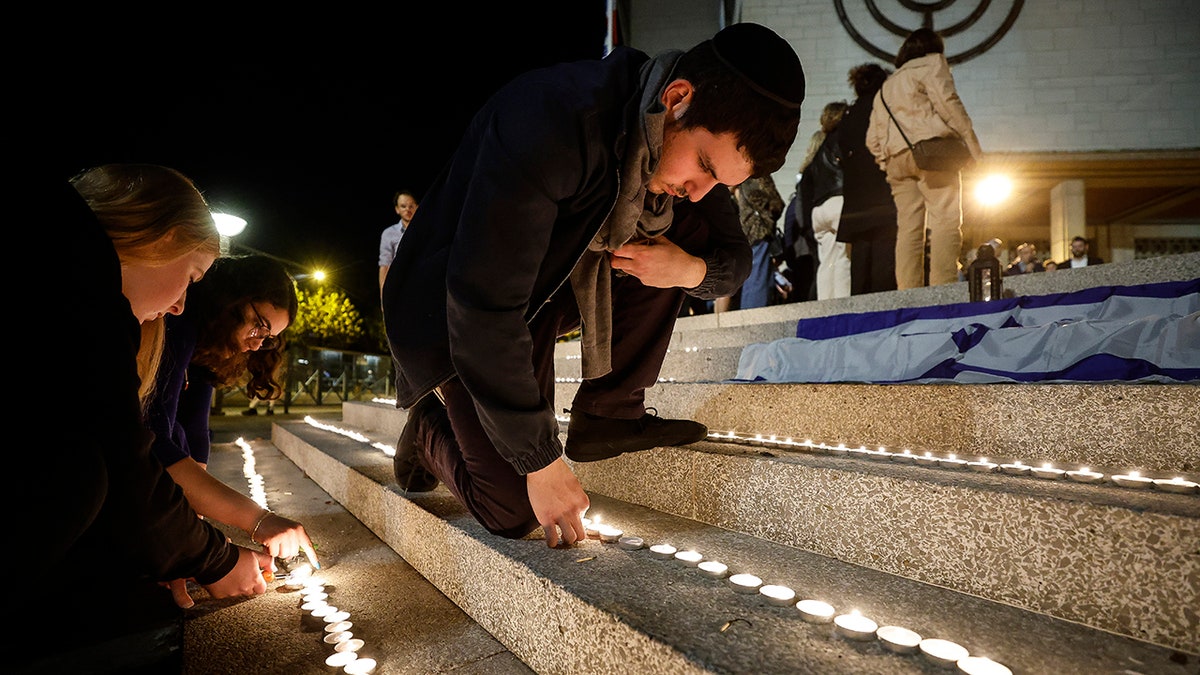 Members of the Jewish community light candles outside the synagogue in Strasbourg, eastern France, on Wednesday. (AP/Jean-Francois Badias)
As of Thursday, because of an increased French police presence around Jewish sites, "we were able to detain a large proportion of these people," Darmanin announced, noting 24 arrests.
France isn't the only place that has increased security since Hamas began assaulting Israel on Saturday.
The New York City Police Department on Tuesday told Fox News Digital that it has "surged resources to sensitive locations out of an abundance of caution and to ensure that all New Yorkers stay safe" as the Israel-Hamas war rages on.
That announcement came as the FBI also said its New York Joint Terrorism Task Force has raised its focus on potential threats.
"The NYPD's Intelligence and Counterterrorism Bureau deploys a wide array of resources to protect the city based on events unfolding here and around the world," an NYPD spokesperson said. "This includes high-visibility resources like the Critical Response Command and Counterterrorism officers, as well as our Intelligence Division personnel."
'COMBAT ANTISEMITISM' LEADER PUSHES BACK ON CALLS FOR 'CEASEFIRE' IN ISRAEL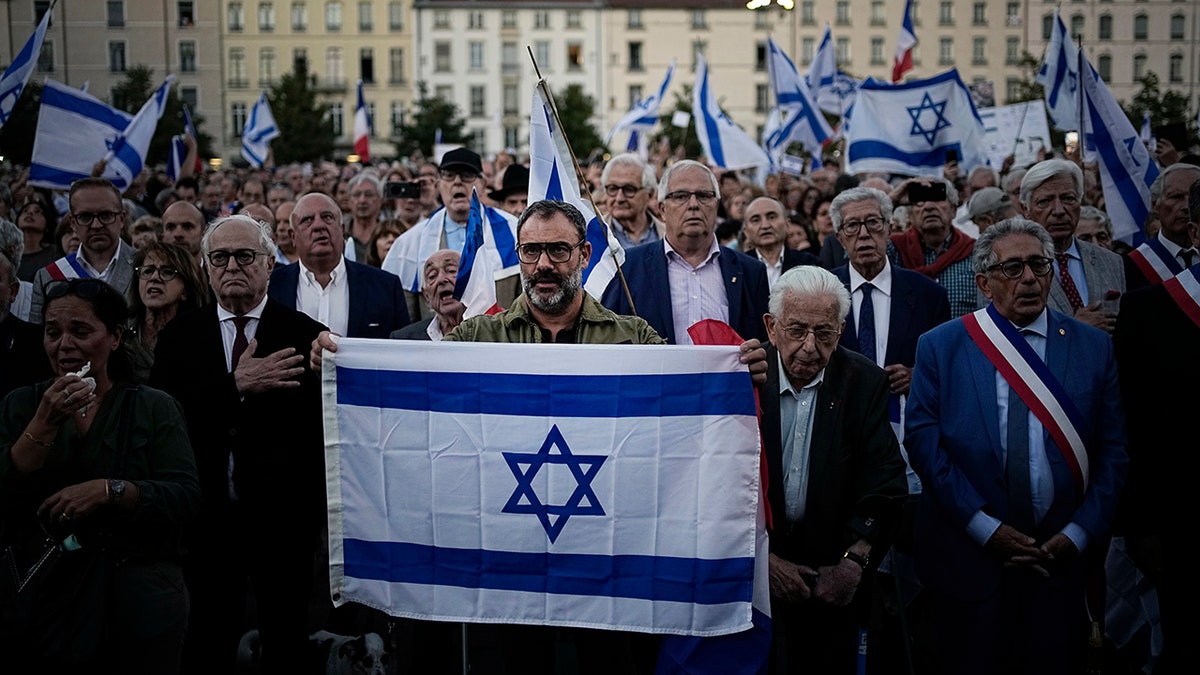 People hold and wave Israeli flags as they gather during a demonstration in a show of support for Israel on Tuesday in Lyon, central France. (AP/Laurent Cipriani)
Earlier this week, pro-Palestinian activists also chanted "gas the Jews" at a rally in Sydney, Australia.
More than 1,000 demonstrators protested at the Sydney Opera House against the building being lit up with the color of the Israeli flag. According to the Guardian, "Large crowds had gathered on Sunday night in southwest Sydney, where Hamas' attacks on Israel were celebrated as acts of 'courage' and 'resistance.'"
Police discouraged Jews from congregating near the opera house out of concern for their safety. Protesters chanted "gas the Jews," "f— the Jews."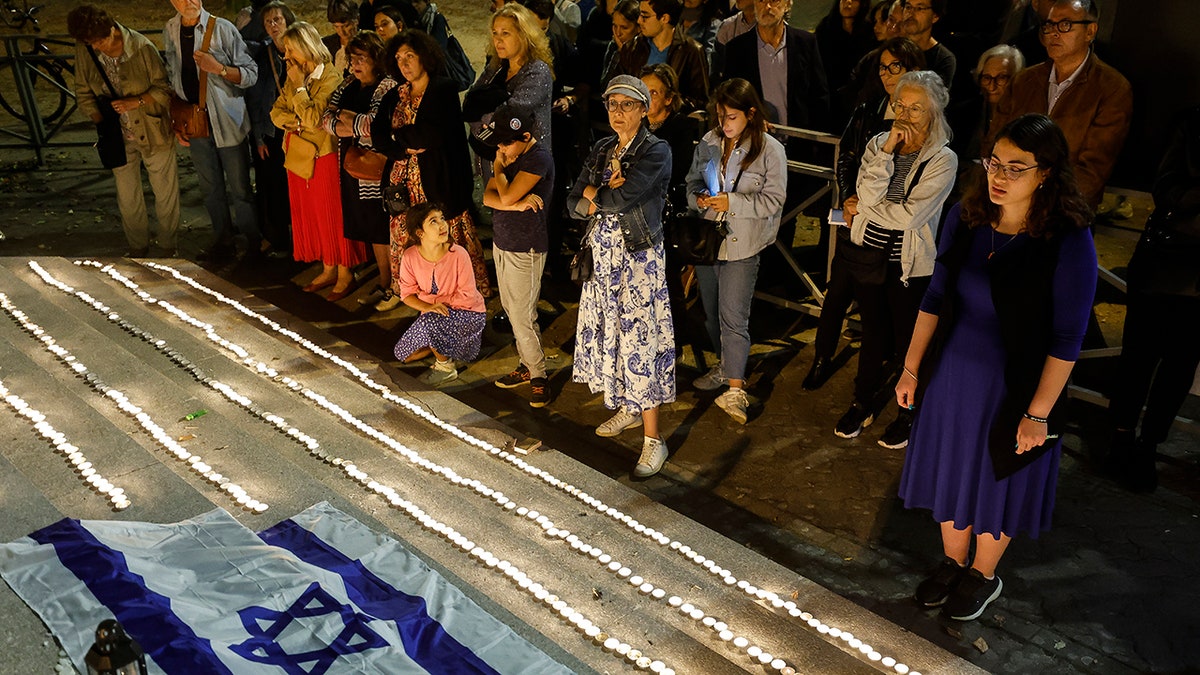 A candlelight vigil for Israel is seen Wednesday outside a synagogue in Strasbourg, France. (AP/Jean-Francois Badias)
CLICK HERE TO GET THE FOX NEWS APP
"This is very clearly an emotive issue," New South Wales Police Assistant Commissioner Tony Cooke said at the time. "We do not expect people to bring conflict from other places to the streets of Sydney, and violence will not be tolerated."
Fox News' Hannah Grossman and The Associated Press contributed to this report.
Greg Norman is a reporter at Fox News Digital.