close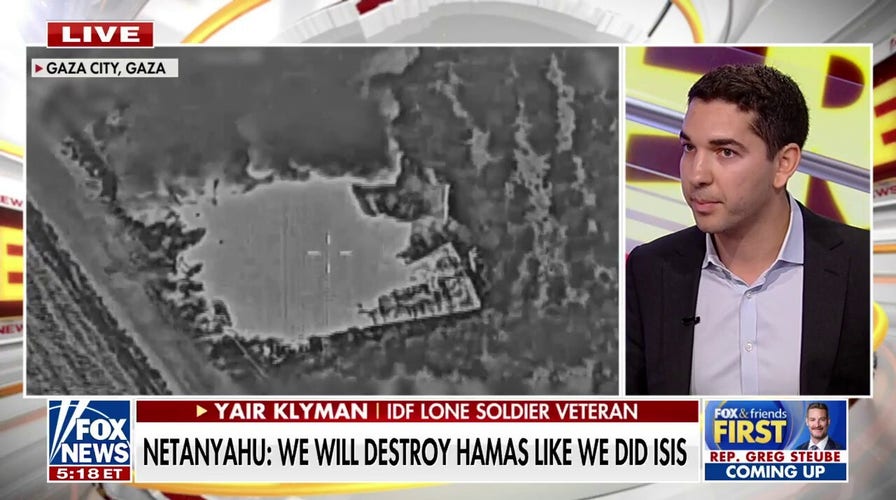 Video
ISIS is coming back in the Hamas regime, IDF veteran says
IDF Lone Soldier veteran Yair Klyman on the concern with Hamas growing and the need for the world to fight back
Israeli soldiers said they found an ISIS flag among the belongings of a Hamas operative, drawing a connection between the two terrorist groups.
ISIS, also ISIL or the Islamic State, is a terror group that rose to prominence in 2014 when it declared a caliphate in Iraq and Syria. It also claimed responsibility for deadly attacks in different parts of the Middle East, including Lebanon, Egypt and Jordan.
"Hamas brought ISIS flags to massacre Israeli children, women and men," the Israeli Defense Forces (IDF) said in a post on X, with a photo of the flag.
The IDF added: "Hamas is a genocidal terrorist organization. Hamas is worse than ISIS."
ISRAEL FORMS WARTIME UNITY GOVERNMENT, PREPARES FOR GROUND INVASION OF GAZA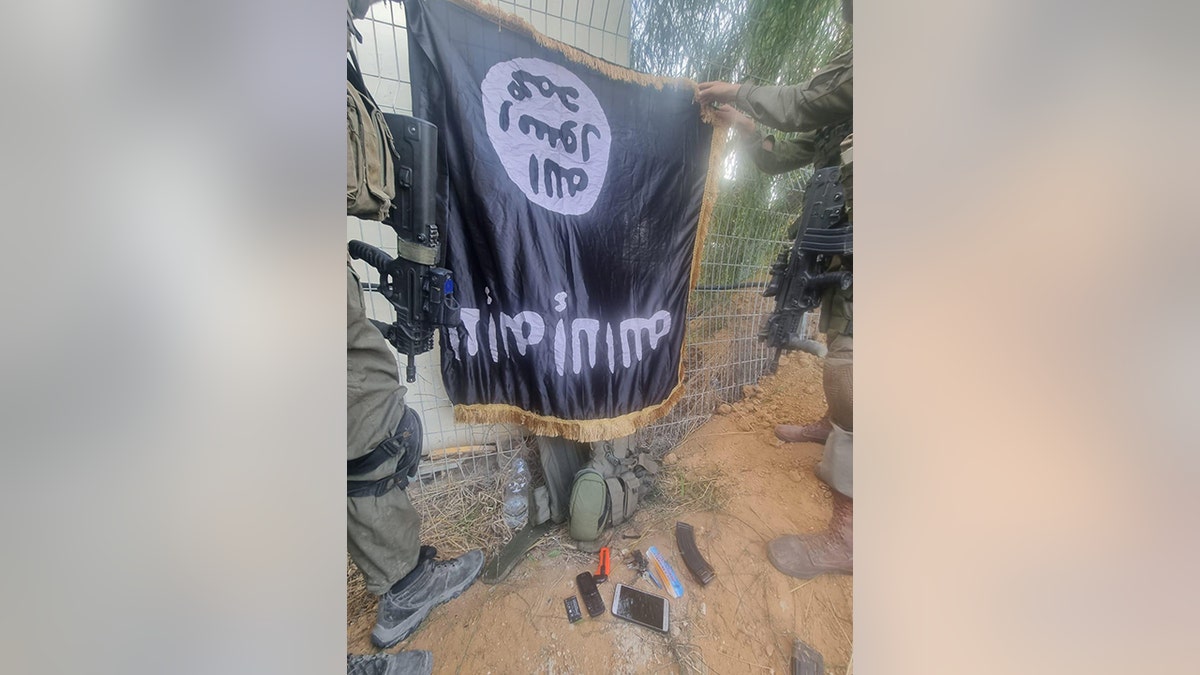 A photo provided by the Israeli Defense Forces (IDF) shows an ISIS flag among the belongings of a Hamas fighter. (Israeli Defense Forces)
A connection between the two terror groups was also made during a news conference in Israel with U.S. Secretary of State Antony Blinken and Israeli Prime Minister Benjamin Netanyahu.
Netanyahu made a direct connection between the two terror groups, saying: "Hamas is ISIS."
"Just as ISIS was crushed, so too will Hamas be crushed and Hamas should be treated exactly the way ISIS was treated," Netanyahu said. "They should be spit out from the community of nations. No leaders should meet them. No country should harbor them. And those that do should be sanctioned."
SECRETARY OF STATE BLINKEN ARRIVES IN ISRAEL IN SHOW OF SOLIDARITY FOLLOWING HAMAS TERRORIST ATTACKS
And, "There will be many difficult days ahead, but I have no doubt that the forces of civilization will win."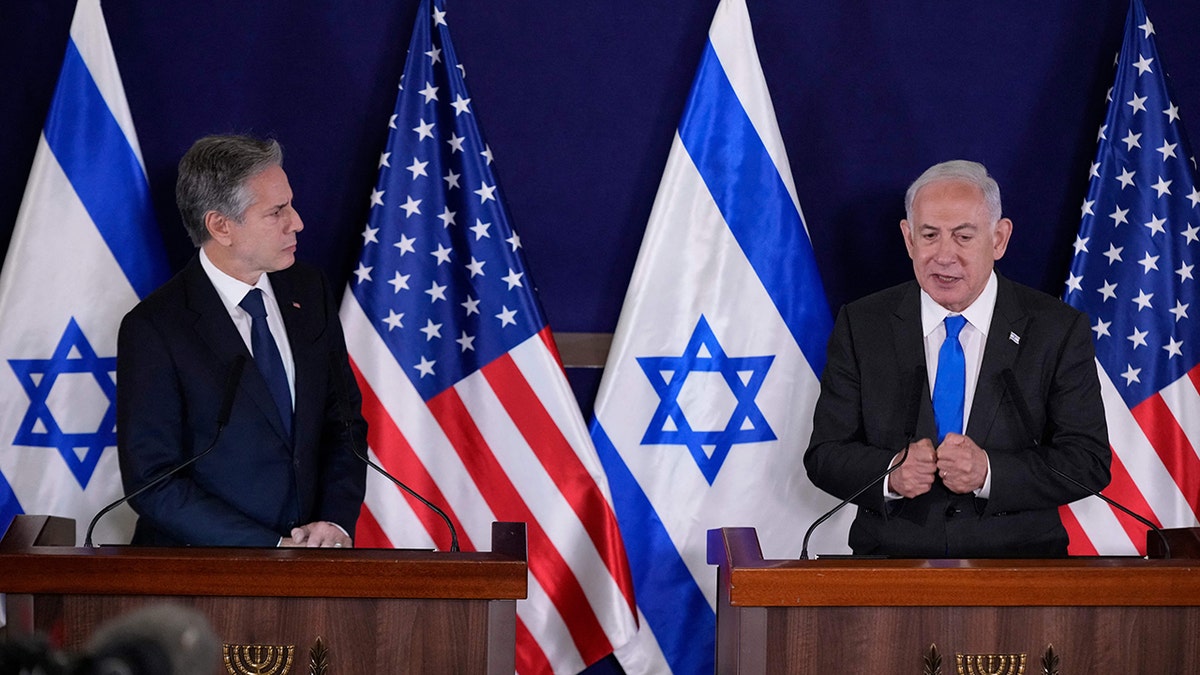 Secretary of State Antony Blinken and Israel's Prime Minister Benjamin Netanyahu give statements to the media inside The Kirya, which houses the Israeli Defense Ministry, after their meeting in Tel Aviv on Oct. 12, 2023. (Jacquelyn Martin/Pool/AFP via Getty Images)
Blinken highlighted the brutality of Hamas, including beheadings and the burning of victims, which the world also saw during ISIS's rise to power.
"Hamas has only one agenda: to destroy Israel and to murder. No country can or would tolerate the slaughter of its citizens or simply return to the conditions that allowed it to take place," he said. "Israel has the right, indeed, the obligation to defend itself and to ensure that this never happens. So the prime minister and I discussed how Israel does this matters. Our humanity, the value that we place on human life and human dignity. That's what makes us who we are. And we count them among our greatest strength."
CLICK HERE TO GET THE FOX NEWS APP
Blinken followed up these remarks by underscoring U.S. support for Israel amid its conflict with Hamas.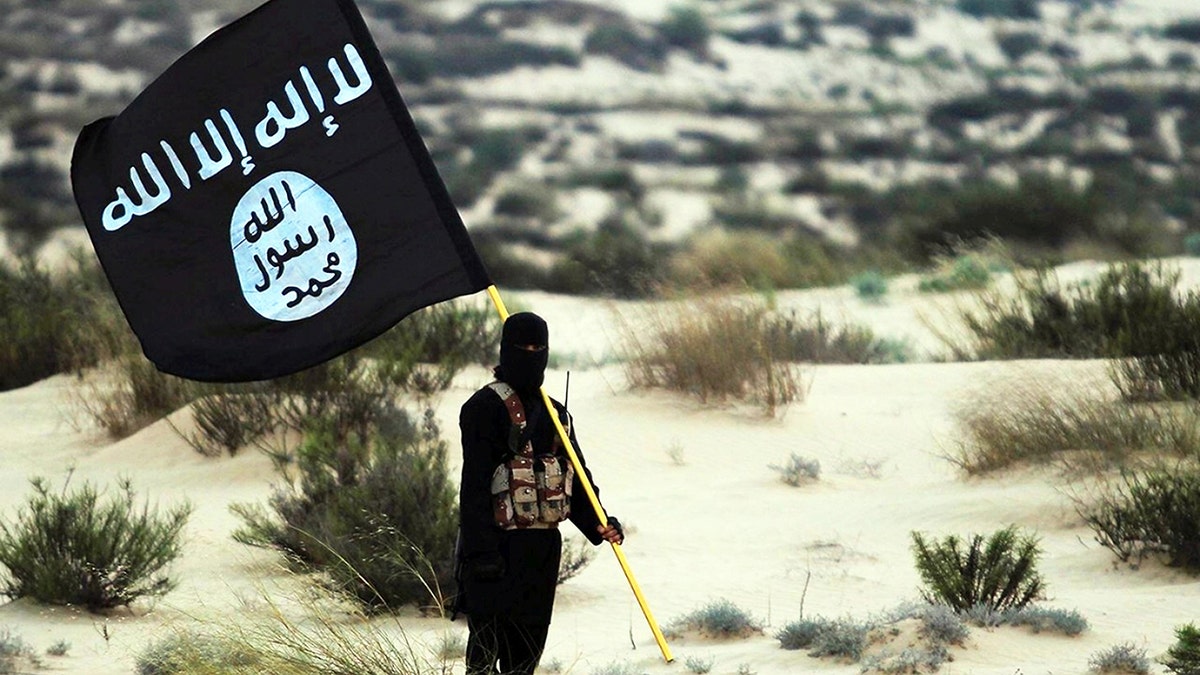 A masked Islamic State soldier poses holding the ISIS banner somewhere in the deserts of Iraq or Syria, 2015. (History/Universal Images Group via Getty Images)
"My message to Israel is this: You may be strong enough on your own to defend yourself but as long as America exists, you'll never have to," he said.
The U.S. State Department has designated both ISIS and Hamas foreign terrorist organizations.
The Associated Press contributed to this report.