Four members of the House Freedom Caucus, who opposed Kevin McCarthy's speakership bid until he met their demands, have been seated on some of the most important committees in the House.
Florida Rep. Byron Donalds and freshman Tennessee Rep. Andy Ogles were both were appointed to the House Financial Services Committee. That committee is chaired by Rep. Patrick McHenry, R-N.C., who helped McCarthy negotiate his successful campaign to become House speaker.
"As a career financial services professional with more than two decades in this industry, I am honored to have the privilege of serving on the House Financial Services Committee this Congress," Donalds said in a statement Wednesday.
MCCARTHY SAYS FBI BRIEFING ON SWALWELL WAS SO TROUBLING, 'YOU WOULDN'T HAVE' HIM ON 'ANY COMMITTEE'
"As a member of this committee, I will work tirelessly with my colleagues on both sides of the aisle to champion common-sense policies that enhance and empower America's monetary policy, our economy, international finance, insurance, and housing, and bring critical accountability of the agencies that fall under the committee's jurisdiction," Donalds added.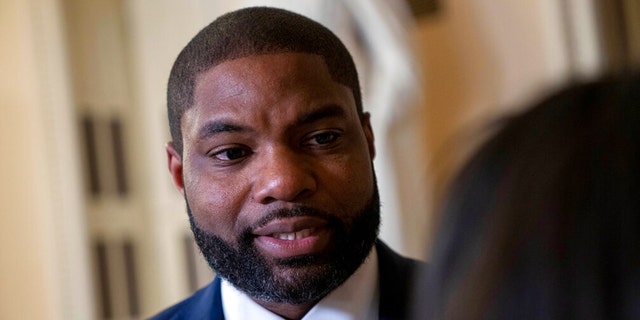 Rep. Byron Donalds, R-Fla., who also sits in the Steering committee, was selected to serve on the House Financial Services Committee this week.
(AP Photo/Jacquelyn Martin)
WHAT THE HOUSE GOP CAN DO TO REP GEORGE SANTOS — IF THEY WANTED TO
"I look forward to working on the top issues facing the economy and our financial institutions on behalf of the American people," Ogles stated Thursday.
Reps. Andrew Clyde, R-Ga., and Michael Cloud, R-Texas, both received spots on the House Appropriations Committee, a committee that Republicans hope to use to put limits on federal spending in the new Congress.
"In the face of our ballooning national debt, weak economy, and looming recession, House Republicans must usher in much-needed oversight and accountability to ensure American taxpayer dollars are spent in a responsible manner," Clyde said in a statement.
A fifth member of the House Freedom Caucus, South Carolina Rep. Ralph Norman, was already on the House Financial Services Committee and will remain on the committee in the new Congress.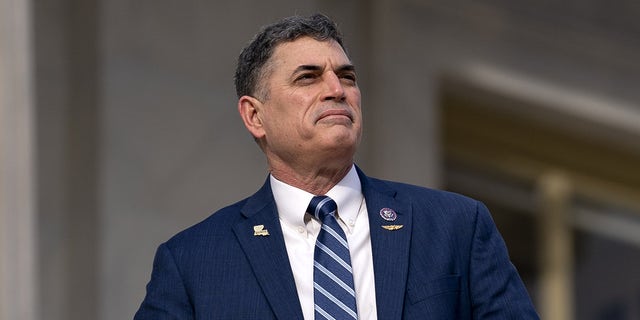 Rep. Andrew Clyde, R-Ga., will serve on the House Appropriations Committee.
MCCARTHY SAYS NEW COMMITTEE ON WEAPONIZED GOVERNMENT COULD OVERSEE BIDEN CLASSIFIED DOCUMENTS PROBE
The House GOP Steering Committee is still shaking out appointments for the remaining committees for the 118th Congress, but conservative interest groups invested in the speaker battle are already praising the appointments. One group said the decisions made so far are a sign of victory against "Washington status quo."
"The conservative wing of the Republican Party has leverage in this Congress," Vice President of Policy for Freedomworks Cesar Ybarra said in a statement to Fox News Digital.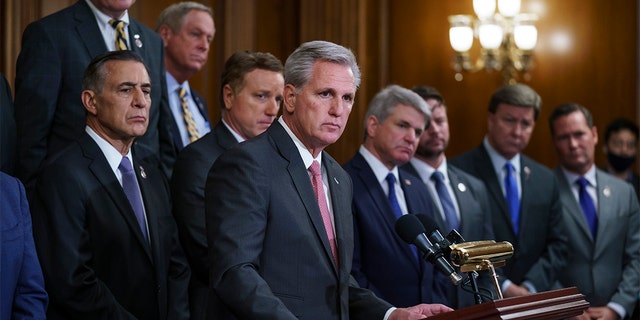 House Speaker Kevin McCarthy was forced to make a deal with 20 House Freedom Caucus members to secure him the gavel in the 118th congress. 
(AP Photo/J. Scott Applewhite)
"This is a major victory against the Washington status quo with conservative members operating as a check and balance to key pieces of legislation formed in prominent committees," Ybarra said.
CLICK HERE TO GET THE FOX NEWS APP
"Non-establishment members on powerful committees ensures that every voice will be heard, and the American people will begin to benefit from the decisions that are made in Washington," he added.