close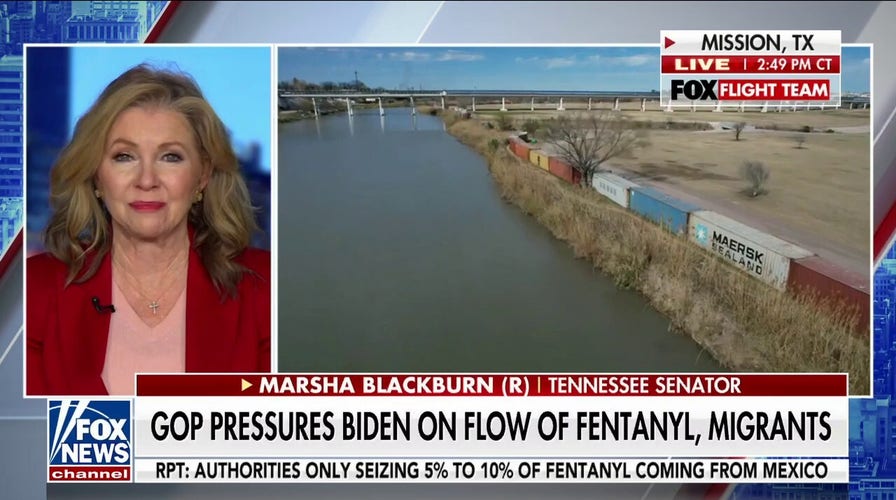 Video
Sen. Marsha Blackburn: More Democrats need to visit the U.S.-Mexico border
Sen. Marsha Blackburn, R-Tenn., says border security is a national security matter, and should be considered a bipartisan issue.
Four Americans who drove across the U.S.-Mexico border from Texas were fired upon, held at gunpoint and possibly kidnaped, according to the FBI.
Special Agent Oliver Rich, who is in charge of the FBI's San Antonio Division, announced Sunday that the bureau was seeking public assistance to locate four U.S. citizens who were last seen in the northern Mexico border city of Matamoros, Tamaulipas.
They have been missing since Friday, March 3.
"On March 03, 2023, four Americans crossed into Matamoros, Tamaulipas, Mexico driving a white minivan with North Carolina license plates. Shortly after crossing into Mexico, unidentified gunmen fired upon the passengers in the vehicle. All four Americans were placed in a vehicle and taken from the scene by armed men," the FBI said in a statement.
FEMALE BORDER PATROL AGENT VIOLENTLY ASSAULTED BY ILLEGAL IMMIGRANT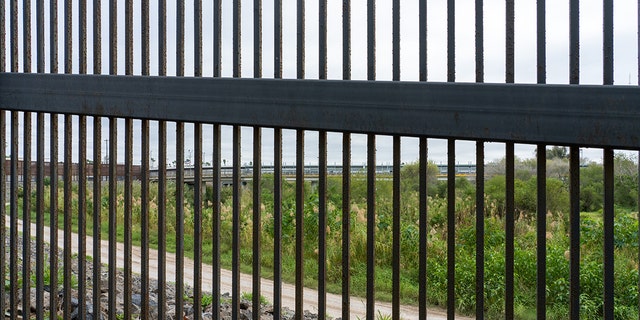 The Gateway International Bridge between Brownsville, Texas and Matamoros, Mexico, as seen through the border wall. Viewed from Texas side of the wall.  (Jon G. Fuller/VW Pics/Universal Images Group via Getty Images)
Matamoros is located along the U.S.-Mexico border, just across from Brownsville, Texas.
GOP SENATORS TOUR SOUTHERN BORDER IN TEXAS, SAY MIGRANT CRISIS IS 'SELF-INFLICTED WOUND'
Investigators from the FBI and its federal partners, as well as Mexican law enforcement agencies, are assisting in the search for the victims.
Matamoros is notorious for warring factions of the Gulf drug cartel and violence on Friday was so bad that the U.S. Consulate issued an alert.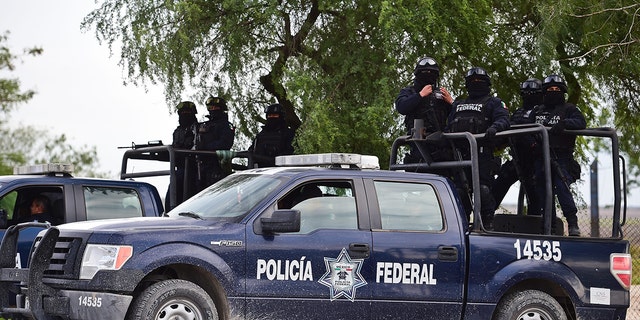 The Federal police escort travelers crossing the dangerous highway of the gang-infested northeastern state of Tamaulipas, from the border with the United States on December 16, 2015. (RONALDO SCHEMIDT/AFP via Getty Images)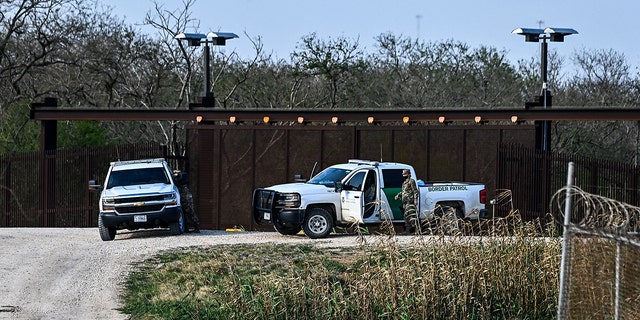 US border Police patrol on the bank of the Rio Grande near the Gateway International Bridge, between the cities of Brownsville, Texas, and Matamoros, Tamaulipas, Mexico on March 16, 2021, in Brownsville, Texas. (CHANDAN KHANNA/AFP via Getty Images)
Tamaulipas state police also said a number of people were killed or suffered injuries that same day but did not provide details on how many were affected.
The FBI has offered a reward of $50,000 for the safe return of the Americans and the arrests of those responsible.
CLICK HERE TO GET THE FOX NEWS APP
Anyone with information regarding this investigation is encouraged to call FBI San Antonio Division at 210-225-6741.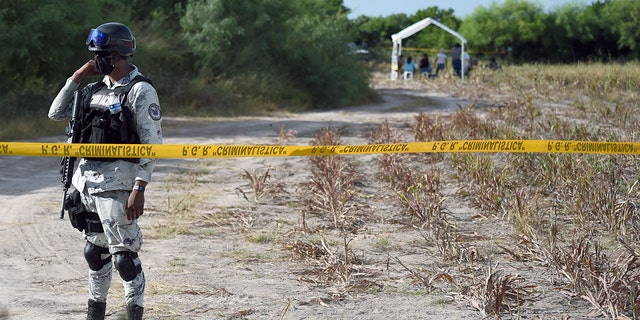 A member of the National Guard guards the entrance to a property called "La Bartolina" in the border city of Matamoros, Tamaulipas state, Mexico on August 23, 2021. (ALFREDO ESTRELLA/AFP via Getty Images)
Tips can also be submitted online at https://tips.fbi.gov. These tips can be submitted anonymously.
The Associated Press contributed to this report