close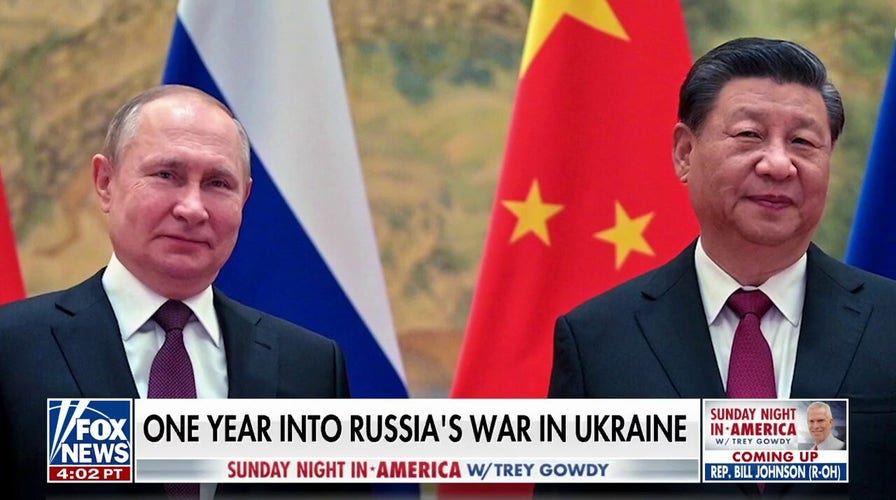 Video
Dan Hoffman: China is the 'big winner' in Russia-Ukraine war
Former CIA station chief Dan Hoffman breaks down China's involvement in the war between Russia and Ukraine on 'Sunday Night in America.'
German Chancellor Olaf Scholz has doubled down on his calls for China to refrain from sending weapons to Russia amid its invasion of Ukraine. He also said there would be "consequences" if the suggestion is ignored.
Scholz's comments came just two days after he met with President Joe Biden in Washington. They were also preceded by a warning from U.S. officials that China could become more involved in the war by providing guns and ammunition to Moscow.
"I think it would have consequences, but we are now in a stage where we are making clear that this should not happen, and I'm relatively optimistic that we will be successful with our request in this case, but we will have to look at (it) and we have to be very, very cautious," Scholz said during an interview that aired Sunday.
The German chancellor did not elaborate on potential actions Germany, NATO or the European Union may take.
GERMAN CHANCELLOR OLAF SCHOLZ IS CALLING ON CHINA TO REFRAIN FROM SENDING WEAPONS TO RUSSIA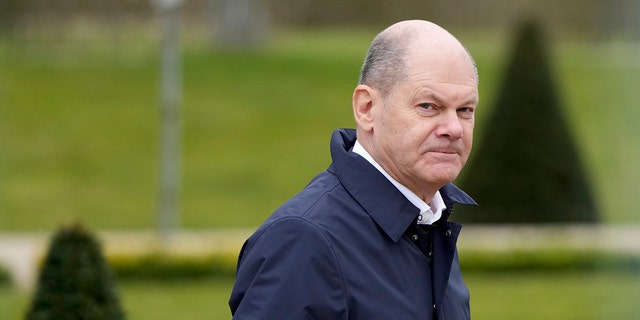 German Chancellor Olaf Scholz arrives for a two-day closed meeting of the German government at Meseberg palace in Gransee near Berlin, Germany, Sunday, March 5, 2023.  (AP Photo/Michael Sohn)
During the interview, Scholz said he was fairly optimistic that Beijing will refrain from providing the weapons. He has also urged Beijing to pressure Moscow to withdraw its forces from Ukraine.
Scholz has since returned to Germany, where he and his Cabinet met with European Commission President Ursula von der Leyen on Sunday. After the meeting, he spoke more about the potential weapon deliveries.
RUSSIA AND CHINA IN UNOFFICIAL ARMS RACE AS US LAGS BEHIND: EXPERTS
During a press conference, a reporter inquired whether he had seen concrete evidence from the U.S. that China was considering the option and if Germany would be sanctioning China, its single biggest trading partner in recent years, should the weapons be sent.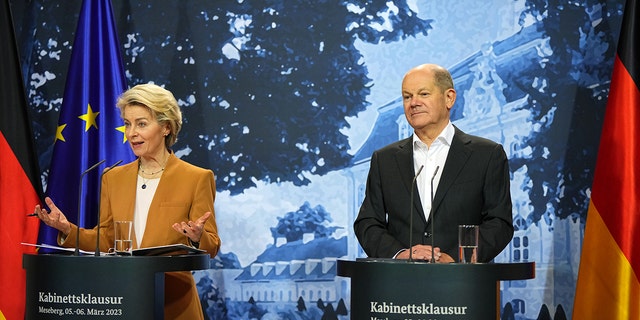 German Chancellor Olaf Scholz (SPD) and Ursula von der Leyen, President of the EU Commission, give a press conference in front of a picture of Meseberg Palace after the first day of the closed meeting of the German Cabinet.  (Soeren Stache/picture alliance via Getty Images)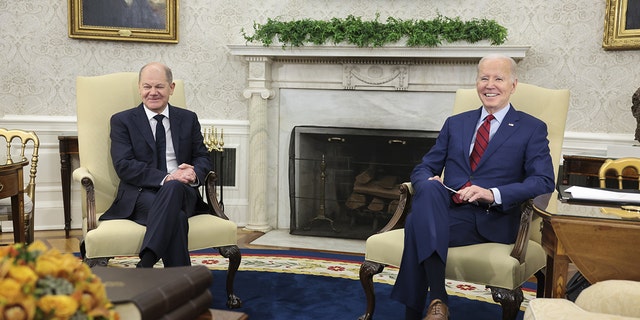 US President Joe Biden meets Olaf Scholz, Germany's chancellor, left, in the Oval Office of the White House in Washington, DC, US, on Friday, March 3, 2023.  (Oliver Contreras/Sipa/Bloomberg via Getty Images)
The German chancellor answered: "We all agree that there must be no weapons deliveries, and the Chinese government has stated that it wouldn't deliver any. That is what we are demanding and we are watching it."
He did not elaborate further or directly answer the question on sanctions.
CLICK HERE TO GET THE FOX NEWS APP
The European Commission president also spoke and said she has not seen evidence of China providing weapons to Russia but would continue to monitor the situation.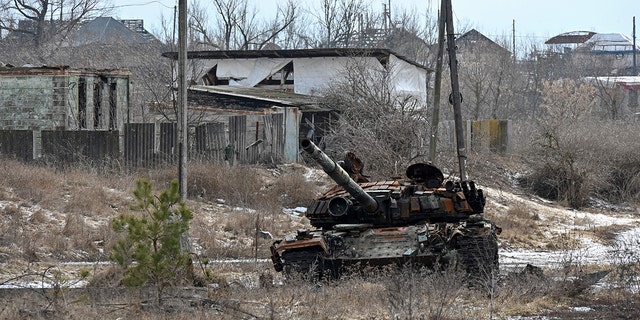 A destroyed tank is photographed in the village of Tsupivka, Kharkiv region, on March 1, 2023, amid the Russian invasion of Ukraine.  (SERGEY BOBOK/AFP via Getty Images)
"We must observe it every day," Von der Leyen said.
She said the idea the EU could impose sanctions "is a hypothetical question that can only be answered if it were to become reality and fact."
Iran has provided weapons and drones to Russia while many European countries and the U.S. have assisted Ukraine, supplying the country with tanks and planes.
The Associated Press contributed to this report