Donors are steering clear of Sen. Dianne Feinstein as the California lawmaker continues to hold off announcing whether she will run for re-election.
Feinstein, 89, raised a mere $558.91 from October to December 2022, according to filings released Tuesday from the Federal Election Commission (FEC).
CALIFORNIA DEMOCRAT REP. KATIE PORTER ANNOUNCES 2024 SENATE RUN FOR SEN. FEINSTEIN'S SEAT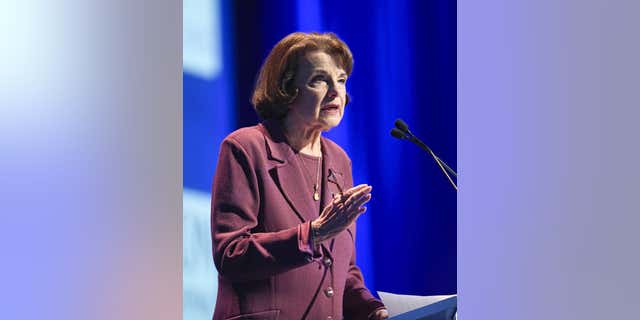 The FEC report, flagged by reporter Matt Holt, also shows Feinstein has less than $10,000 in the bank for a potential re-election campaign.
Feinstein, who at 89 is the oldest currently-serving senator, has not yet announced plans to run for re-election.
CALIFORNIA DEMOCRATIC REP. ADAM SCHIFF TO RUN FOR US SENATE SEAT HELD BY FEINSTEIN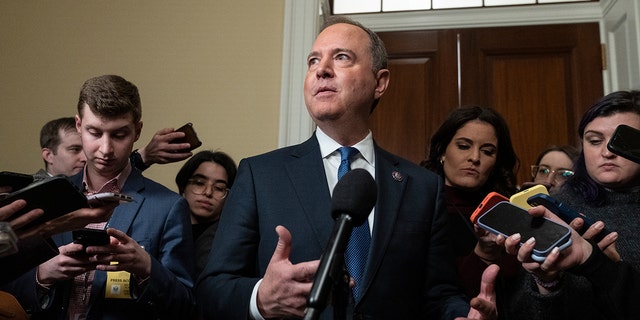 Rep. Adam Schiff, D-Calif., speaks to reporters as he departs the final meeting of the House Select Committee to Investigate the January 6 Attack on the U.S. Capitol in the Canon House Office Building on Capitol Hill on Dec. 19, 2022 in Washington, D.C.
(Drew Angerer/Getty Images)
Meanwhile, newcomers have already announced their intention to run for Feinstein's seat, including Democratic Reps. Adam Schiff and Katie Porter.
"Our democracy is at great risk. Because GOP leaders care more about power than anything else," Schiff tweeted, sharing a video announcing his campaign. "We're in the fight of our lives—a fight I'm ready to lead as California's next U.S. Senator."
CLICK HERE TO GET THE FOX NEWS APP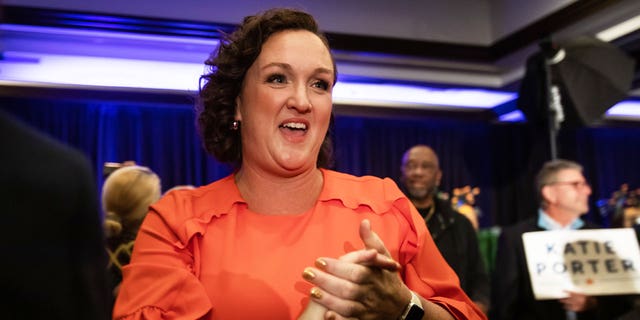 Rep. Katie Porter, D-Calif., speaks to supporters, volunteers, and staff at an election night watch party at the Hilton Orange County Hotel on Nov. 8, 2022, in Costa Mesa, California.
(Apu Gomes/Getty Images)
In a clip shared to social media, Porter, who won re-election to her House seat in the November midterm elections, said, "We're living through a time of extraordinary change. I'm Katie Porter. Change can be electrifying and exhilarating, but change can also be disruptive — like the constant assault on our democracy and the dangerous imbalance in our economy."