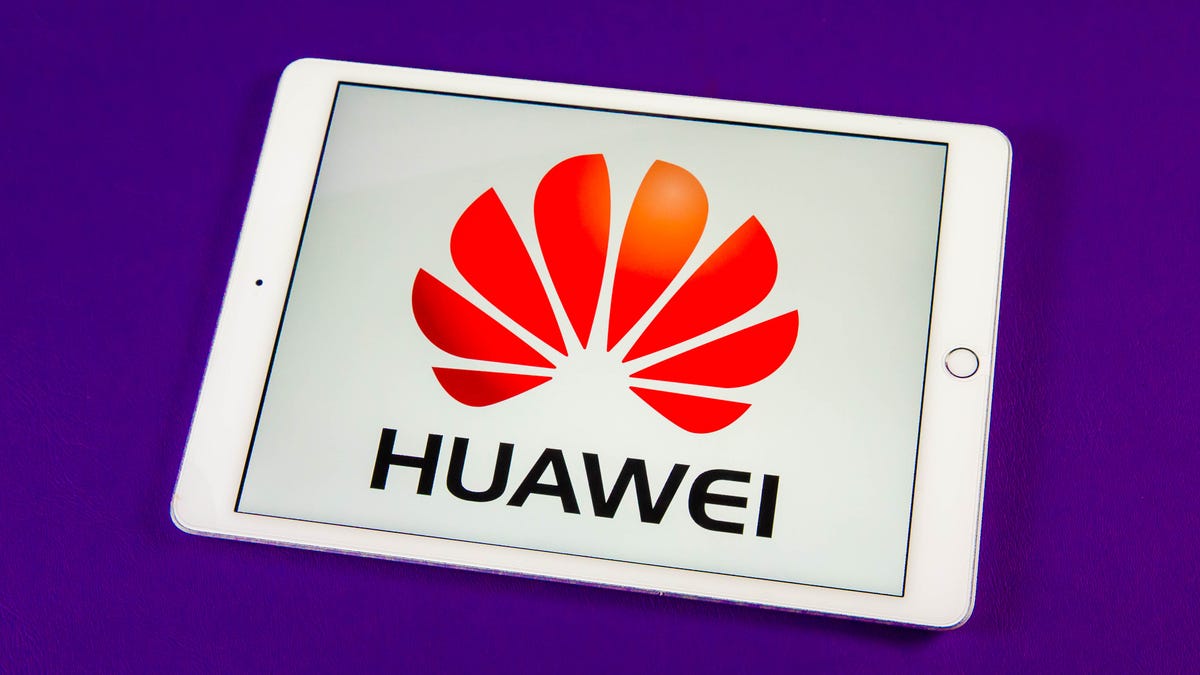 The FCC is taking additional actions against China-based companies like Huawei over national security concerns.
Sarah Tew/CNET
The Federal Communications Commission has banned telecommunications and video surveillance gear from several China-based companies, including Huawei and ZTE, over national security concerns, the agency said Friday. 
Huawei and ZTE have repeatedly been in the crosshairs of the US government because of worries about espionage. But the ban also prevents Chinese companies Hytera, Hangzhou Hikvision Digital Technology and Dahua from selling gear in the US.
"The FCC is committed to protecting our national security by ensuring that untrustworthy communications equipment is not authorized for use within our borders, and we are continuing that work here," FCC Chairwoman Jessica Rosenworcel said in a press release. "These new rules are an important part of our ongoing actions to protect the American people from national security threats involving telecommunications."
ZTE said Tuesday that it strongly disagrees with the FCC's decision, is evaluating its options and will gradually withdraw its operations in the US and focus on other markets.
"ZTE has made repeated attempts at constructive engagement with US policymakers to understand any possible concerns about the products it now sells in the United States," a ZTE spokesperson said in a statement. "At no time has the United States government identified any specific, addressable concerns with regard to products that ZTE sells in the United States or instances in which ZTE products have been used to impair either US security or consumer privacy."
Dahua said Wednesday that it believes the FCC's order doesn't affect products it sells in the US and that it will be able to continue serving US customers. The company also believes that future products will be authorized for sale as none of its wares are marketed toward public safety, government facilities, critical infrastructure or national security.
"Based on our current analysis, we believe that the actions taken in the order go far beyond the commission's statutory authority and will do little or nothing to protect US national security," Dahua said in a statement.
Huawei, Hytera, Hangzhou Hikvision Digital Technology haven't responded to a request for comment.
The latest regulatory move comes as the US continues to grapple with China's tech influence, with lawmakers more loudly voicing their concerns about the country. In 2019, an executive order from then-President Donald Trump put Huawei on the Commerce Department's Bureau of Industry and Security Entity list, effectively banning the company from US networks over its close relationship to the Chinese government. 
In 2020, the FCC ordered all US broadband and wireless companies to stop using any equipment from Chinese manufacturers, which included Huawei and ZTE, and began efforts to revoke China Telecom's authorization to operate in the US. The FCC banned more Chinese companies earlier this year. 
Huawei remains prevented from using Google services like Gmail and the Play Store in its Android smartphones. 
FCC commissioner Brendan Carr said in an interview earlier this month that he believes US lawmakers should also ban short-form video app TikTok in the US over the potential mishandling of personal and sensitive data by China-based parent company ByteDance. This all points to the difficult relationship the US has with China, an authoritarian regime that can coerce companies within its borders, potentially affecting technology that gets exported overseas. At the same time, China is also a major tech producer, helping make everything from iPhones to PS5 game consoles.
The FCC issued the ban after a 4-0 vote and has prohibited the use of public funds to purchase equipment from the five Chinese companies.