close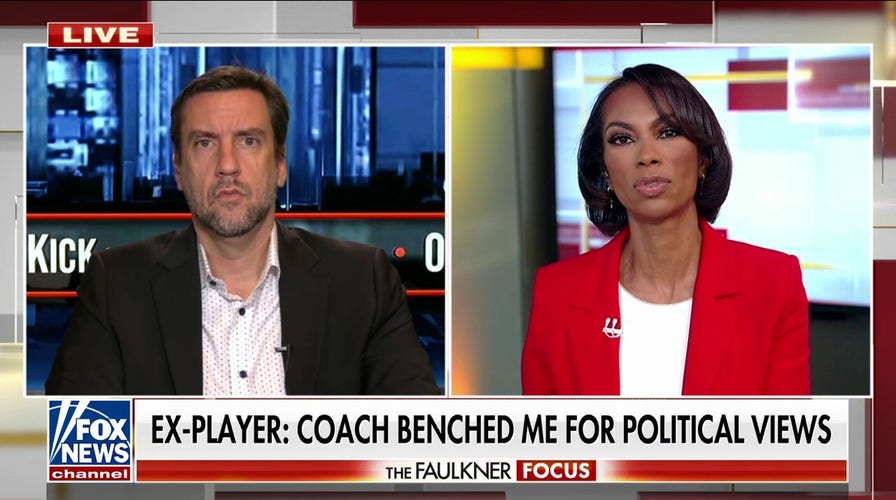 Video
Clay Travis applauds soccer player for refusing to kneel
OutKick founder Clay Travis reacts to a former college soccer player's lawsuit against her coach for allegedly being benched and discusses a Christian group refused service at Virginia restaurant receiving death threats
A former Virginia Tech women's soccer player who accused her coach of benching her because of her political opinions will reportedly receive at least $100,000 as part of an agreement to dismiss a federal lawsuit.
Kiersten Hening will receive the award as part of a settlement in the lawsuit she filed in 2021 against head coach Charles "Chugger" Adair on First Amendment grounds, her attorney Cameron Norris said last week, according to the Roanoke Times.
Norris noted the terms of the settlement did not include an admission of wrongdoing by either his client or Adair.
There are no details of the settlement in court records, according to the outlet, but Norris said the agreement has to be approved by university and state officials before it becomes final.
EX-VIRGINIA TECH SOCCER PLAYER ALLEGEDLY BENCHED FOR REFUSING TO KNEEL ALLOWED TO PROCEED WITH LAWSUIT: JUDGE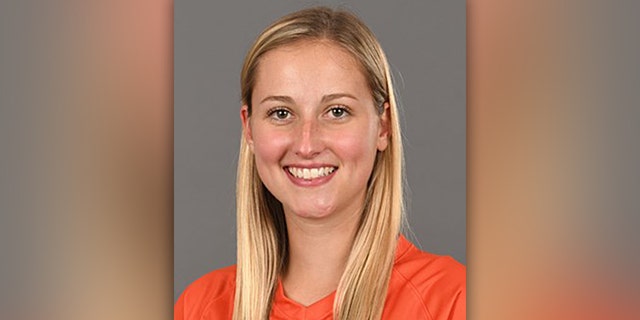 Kiersten Hening alleges her coach retaliated against her for her political views after she refused to kneel during a pregame "unity statement" in the fall 2020 season.
(Hokie Sports)
Hening, who was a midfielder/defender for the Hokies from 2018 to 2020, sued Adair in his personal and official capacity as coach, alleging he punished her for political views, which often differed from her teammates during the height of the Black Lives Matter movement in 2020.
BLACK LIVES MATTER HAS NEARLY $42 MILLION IN ASSETS: IRS DOCUMENTS
Hening claimed she was removed from her starting position and pressured to leave the team after she declined to kneel during a reading of a "unity statement" before a game against UVA on Sept. 12, 2020. She said Adair "verbally attacked her" at halftime, claiming she was "b–tching and moaning" while putting his finger in her face.
Hening explained in the lawsuit that while she "supports social justice and believes that black lives matter," she "does not support BLM the organization," citing its "tactics and core tenets of its mission statement, including defunding the police."
Virginia Tech Hokies fans cheer during the second quarter against the North Carolina Tar Heels at Lane Stadium.
(Reinhold Matay-USA TODAY Sports)
Adair continued to berate Hening until he benched her and ultimately made things so intolerable that she felt she had no choice but to quit the team, according to the suit.
On Dec. 2, federal Judge Thomas Cullen denied a motion to dismiss the lawsuit, noting that Hening's time on the field dropped off following the kneeling incident. Adair had argued that two other players who declined to kneel did not face reduced playing time.
"Ultimately, Adair may convince a jury that this coaching decision was based solely on Hening's poor play during the UVA game, but the court, viewing the evidence in the light most favorable to Hening, cannot reach that conclusion as a matter of law," ruled Cullen, who said the issues in the case are fundamental.
GIANTS' PITCHER SAM COONROD REFUSES TO KNEEL DURING BLACK LIVES MATTER MOMENT BECAUSE OF FAITH: 'I'M A CHRISTIAN'
The three-day trial slated to start later this month was canceled last Tuesday in a court filing that noted the case had been settled.
On Jan. 4, Adair released a statement on Twitter, saying in part, "I am pleased the case against me has been closed and I am free to move forward clear of any wrong doing."
"It's unfortunate, but this ordeal was about a disappointment and disagreement about playing time. Today, we have clarity that this case lacked any standing, and without evidence, the truth has prevailed," said Adair, who made no mention of the settlement.
Attorney Adam Mortara tweeted in reply to Adair's statement: "If by clarity you mean you are paying my client six figures in a settlement then you're right that's pretty clear. Honestly, Coach, read the Court's opinion. You are paying. Defendants don't pay in cases that have no standing."
CLICK HERE TO GET THE FOX NEWS APP
Mortara went on to thank Adair and his "bosses at Tech for paying the equivalent of several years of tuition."
Jon Brown is a writer for Fox News Digital. Story tips can be sent to [email protected].