close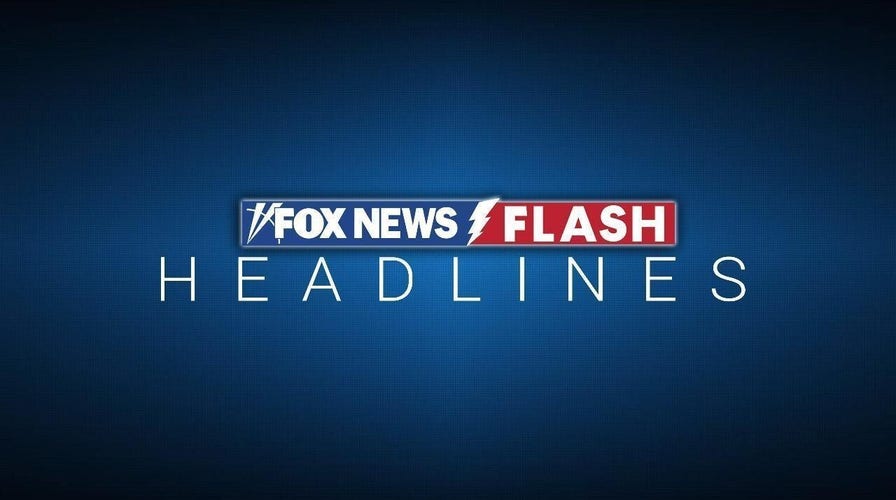 Video
Fox News Flash top headlines for February 21
Fox News Flash top headlines are here. Check out what's clicking on Foxnews.com.
A Danish former defense minister who had publicly claimed that Denmark's secret service helped U.S. intelligence spy on several European leaders said Tuesday he has been charged with divulging state secrets.
Denmark's prosecution authority said the country's justice minister has agreed to the recommendation that charges be brought against a former lawmaker, whom it did not name, for "divulging or passing on secrets of importance to the state."
"The case includes highly classified information that cannot be presented openly," prosecutor Jakob Berger Nielsen said in a statement. "Regardless of the great public interest, in the opinion of the public prosecutor's office, there is clearly a heavier consideration to be given to the work of the intelligence service."
Danish media named the suspect as Claus Hjort Frederiksen, a 75-year-old former defense minister who retired from politics last year, and he later confirmed that on Facebook.
NORTH SEA STORM CAUSES TRAIN, FERRY CANCELLATIONS IN DENMARK, NORWAY
"I have not revealed alleged state secrets. Period," he wrote on Facebook. "This was not how I had dreamed my retirement would be."
In several interviews in 2020 and 2021, Hjort Frederiksen alleged that the Danish Defense Intelligence Service — which is responsible for overseas activities — had helped the NSA eavesdrop on leaders in Germany, France, Sweden and Norway, including former German chancellor Angela Merkel. He later said he faced preliminary charges for revealing the secret cable cooperation with the U.S.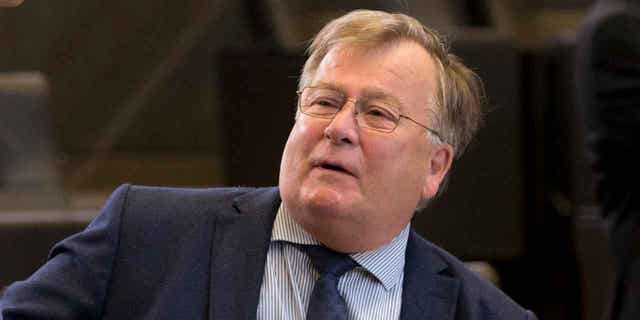 Danish Defense Minister Claus Hjort Frederiksen attends a round table meeting at NATO headquarters in Brussels, on June 8, 2018. Frederiksen has been charged with divulging state secrets.  (AP Photo/Virginia Mayo)
In an interview with public DR broadcaster in December 2021, Hjort Frederiksen said "I must risk a prison sentence" for making the allegations.
In June 2021, DR said that the Danish military intelligence service had in 2014 conducted an internal investigation into whether NSA had used its cooperation with the Danes to spy against Denmark and neighboring countries. The probe, codenamed "Operation Dunhammer," concluded that NSA had eavesdropped on political leaders.
DENMARK EXPECTS A WINTER FREE OF COVID RESTRICTIONS
The alleged setup between the United States and Denmark reportedly allowed the NSA to obtain data by using the telephone numbers of politicians as search parameters. The military agency allegedly helped the NSA from 2012 to 2014.
Reports in 2013 that the NSA had listened in on German government phones, including Merkel's, prompted a diplomatic spat between Berlin and Washington, and French President Emmanuel Macron said that if correct "this is not acceptable between allies."
Then-Norwegian Prime Minister Erna Solberg called it "unacceptable" and said that spying on others "creates more mistrust than it creates collaboration."
In 2022, the government asked lawmakers to remove the parliamentary immunity of Hjort Frederiksen but a majority opposed the move because it was not known what he was suspected of.
"I did not run again for the election (in late 2022) and my parliamentary immunity has thus lapsed," Hjort Frederiksen wrote on his Facebook profile on Feb. 18. "So the path is clear for the justice minister to decide to follow the prosecution's recommendation to bring charges."
CLICK HERE TO GET THE FOX NEWS APP
Hjort Frederiksen was defense minister from November 2016 to June 2019, and earlier held the finance and employment portfolios. For years, he was a senior member of the Liberal Party and left parliament in November to retire.
No trial date has been set. If tried and convicted of the charges, Hjort Frederiksen faces up to 12 years in jail.