Rep. George Santos, R-N.Y., who has been under pressure to resign his seat almost as soon as he won it for lying about his resume during the campaign, began settling into his new life as a congressman by delivering a few short floor speeches last week.
On Wednesday, Santos took the floor and praised the "brave Iranian protesters who are fighting against barbaric forces of immorality" in Iran, where people have been speaking out against the government for more than two weeks.
"Iranian protesters have based this revolution on three principles: women, life and freedom, all of which America has rightfully championed," Santos said. "With a considerable population of Iranian Americans in New York's 3rd Congressional District, let America serve as a democratic beacon of light for the Iranian men and women who are fighting abroad."
GEORGE SANTOS DELIVERS SPEECH ON HOLOCAUST REMEMBRANCE AFTER LYING ABOUT HIS JEWISH HERITAGE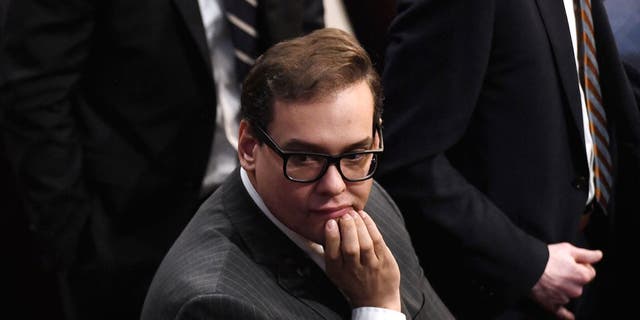 Rep. George Santos has been delivering short speeches on the House floor as his critics say he should resign because he lied about his past on the campaign trail.
(Olivier Douliery/AFP)
Since his campaign, reports showed that Santos lied about his past, including his work and academic background and his past marriage to a woman even though he is now openly gay.
On Thursday, Santos spoke on the floor briefly about the energy crisis that is "dragging down on the productivity of our economy and bleeding our workers bone dry."
Mirroring arguments made by other House Republicans, Santos criticized the Biden administration for depleting the U.S. Strategic Petroleum Reserve and for policies that have increased the price of gasoline around the country.
GEORGE SANTOS ALLEGES HE SUFFERED AN 'ASSASSINATION ATTEMPT' IN INTERVIEW WITH BRAZILIAN PODCASTER: REPORT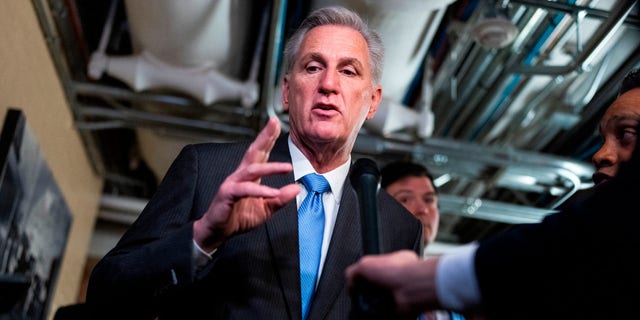 Speaker Kevin McCarthy says he would only try to remove Rep. George Santos if the House Ethics Committee finds the New York congressman broke the law.
(Tom Williams/CQ-Roll Call, Inc via Getty Images)
"I urge my colleagues to join me to aggressively demand commonsense energy policies, to encourage due diligence and transparency from the decision makers, and to shore up our strategic reserves for the sake of our precious national security," he said.
While Democrats and Republicans have called on Santos to resign, House Speaker Kevin McCarthy, R-Calif., said he would only take steps to remove Santos if a House Ethics Committee investigation finds he broke the law.
"If for some way when we go through Ethics, and he has broken the law, then we will remove him," McCarthy said last week.
On Friday, Santos recognized the anniversary of the liberation of the Auschwitz concentration camp during World War II.
GEORGE SANTOS DENIES SCAMMING DISABLED VETERAN BY RAISING MONEY FOR THEIR DOG'S CANCER TREATMENT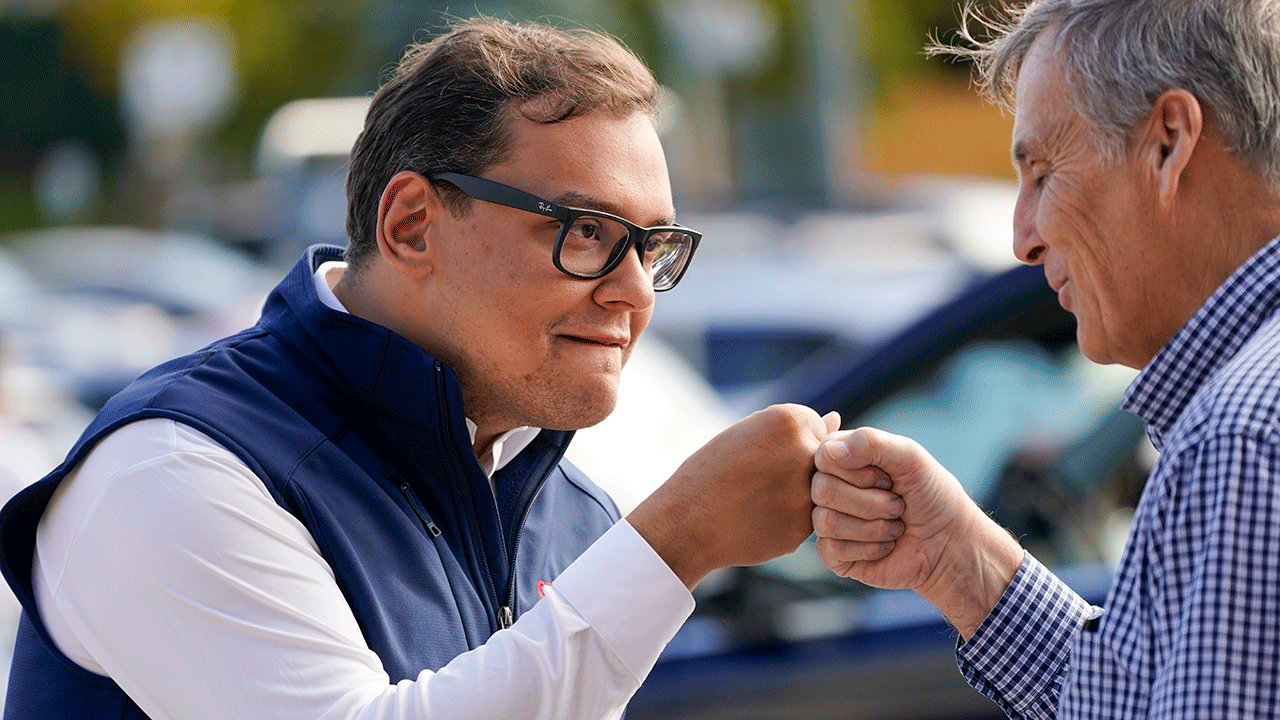 Santos has spoken about Iran, energy policy and the Holocaust on the House floor so far.
(AP Photo/Mary Altaffer)
"Let this day serve as a reminder that we must honor the victims and the survivors," he said. "We must also pay tribute to the liberators, who rescued millions of people who nearly fell victim to the Holocaust."
Santos also recognized the grandmother of one of his staffers in Washington, who he said is a 93-year-old survivor of Auschwitz. But his remarks only reminded his critics that Santos is accused of lying about his grandparents fleeing the Holocaust – Jewish groups have also accused Santos of falsely claiming to be Jewish, after which Santos said he had a Jewish "background" and only claimed to be "Jew-ish."
CLICK HERE TO GET THE FOX NEWS APP
In early January, when pressed on whether he would resign his seat, Santos said he would only step down if the 142,000 people who voted for him asked him to.