Hunter Biden, who is under federal investigation for possible tax and foreign lobbying violations, listed his father's Delaware address as his own residence, records show.
Emails reviewed and verified by Fox News Digital show the younger Biden listed his father's Wilmington, Delaware address as his own permanent residence for his credit card and Apple account in 2018 and 2019, respectively.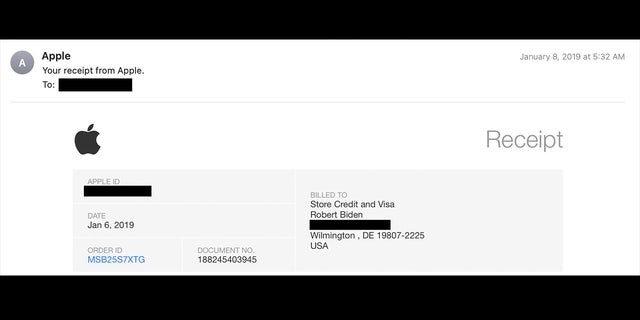 An Apple receipt addressed to Hunter Biden. The email and address have been redacted by Fox News Digital for privacy. 
(Fox News Digital)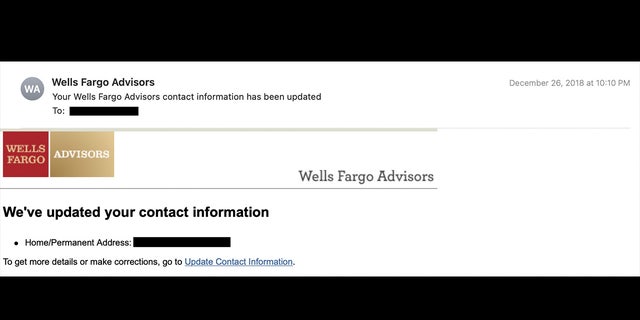 A Wells Fargo statement with the home and permanent address redacted by Fox News Digital. 
(Fox News Digital)
Separately, New York Post reporter Miranda Devine, author of the book "Laptop From Hell," shared a Twitter post showing a background screening document in which Hunter Biden also listed his father's Delaware address as his own.
The White House revealed this week that classified documents were discovered at the Washington, D.C. office for Biden's think tank, the Penn Biden Center for Diplomacy and Global Engagement, in early November.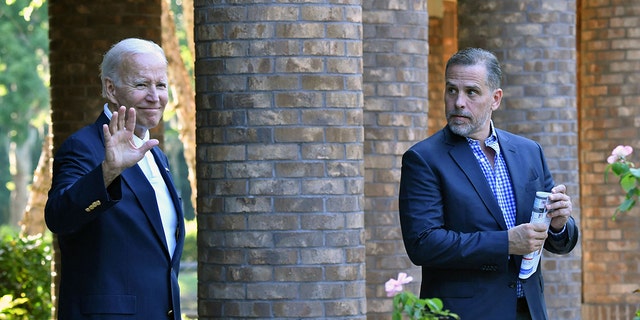 President Biden waves alongside his son Hunter Biden after attending mass at Holy Spirit Catholic Church in Johns Island, South Carolina, on Aug. 13, 2022. 
(NICHOLAS KAMM/AFP via Getty Images)
On Wednesday, news broke that another trove of classified documents from Biden's time as vice president had been discovered. It was revealed Thursday that the second batch of documents was found in the president's garage in Wilmington, Delaware.
BIDEN CLASSIFIED DOCUMENTS: 2020 CAMPAIGN VIDEO SHOWS HIM BACKING CORVETTE INTO GARAGE
Later Thursday, Fox News' White House Correspondent Peter Doocy chastised President Biden for mishandling the documents.
"Classified documents next to your Corvette? What were you thinking?" Doocy asked.
"I'm going to get the chance to speak on all of this, God willing it'll be soon, but I said earlier this week – and by the way, my Corvette is in a locked garage. It's not like it's sitting out in the street," Biden responded.
"So the documents were in a locked garage," Doocy prompted.
"Yes, as well as my Corvette. But as I said earlier this week, people know I take classified documents and classified material seriously," Biden said. "I also said we're cooperating fully and completely with the Justice Department's review."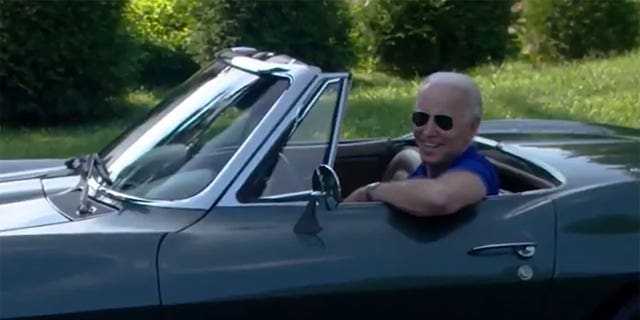 Joe Biden smiles from the front seat of his Corvette Stingray in a 2020 campaign video push to revitalize the American auto industry. 
(Joe Biden 2020)
As the scandal over the classified documents erupted, a 2016 episode of CNBN's "Jay Leno's Garage," featuring then-Vice President Joe Biden, recirculated online.
In the episode, Biden tells Leno that his two sons Beau – who passed away in 2015 – and Hunter had the engine of their father's 1967 Corvette rebuilt as a Christmas president.
Fox News Digital has reached out to the White House and Hunter Biden's legal team for comment. They have not responded.
President Biden acknowledged Thursday morning that a document with classified markings from his time as vice president was found in his personal library, along with other classified documents found in his garage. Attorney General Merrick Garland said Biden's lawyers informed the Justice Department Thursday morning of the discovery of a classified document at Biden's home, after FBI agents first retrieved other documents from the garage in December.
CLICK HERE TO GET THE FOX NEWS APP
It was disclosed only on Monday that sensitive documents were found at the office of his former institute, the Biden Penn Center in Washington on Nov. 2, just days before the midterm elections.
Fox News' Cameron Cawthorne, Anders Hagstrom and The Associated Press contributed to this report.