Drew Barrymore and her ex-husband, Will Kopelman, have "never been better" when it comes to co-parenting their two children.
On Thursday's episode of "The Drew Barrymore Show," the host spoke with her guest, Kate Hudson, about the situation with her ex.
"I am co-parenting with someone," Barrymore said. "And although we might not be married anymore, and he's even married with his beautiful new wife, Allie [Michler], our wonderful step-mother, we're in a daily engagement, and our relationship has never been better."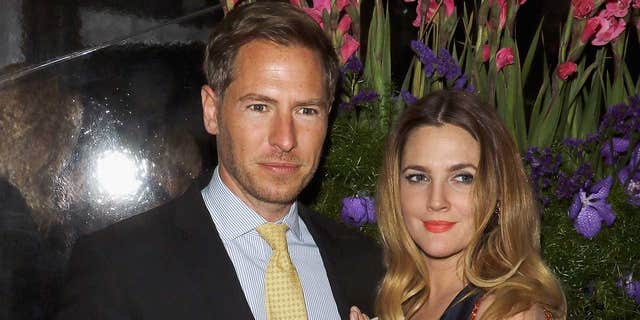 Will Kopelman and Drew Barrymore were married for four years before they divorced in 2016. 
(Jim Spellman/WireImage)
Barrymore went on to say that it is important to "champion" your ex-partner.
KATE HUDSON ON CO-PARENTING HER THREE CHILDREN WITH THREE DIFFERENT FATHERS: 'I FEEL LIKE WE'RE KILLING IT'
"We should champion our exes, and you don't have to be best friends, especially if they have a new person in their life," she said.
The talk show host stressed the importance that the two exes have an appropriate and respectful relationship, so that the people involved in the situation are not "uncomfortable."
Kopelman and Barrymore wed in 2012 and share Olive, 10, and Frankie, 8. The couple split in 2016. Kopelman remarried in 2021.
This was Barrymore's third marriage.
CLICK HERE TO SIGN UP FOR OUR ENTERTAINMENT NEWSLETTER
She first walked down the aisle with Jeremy Thomas in 1994, but the couple split in 1995. She was also previously married to Tom Green from 2001 to 2002.
In 2021, Barrymore reunited with Green on an episode of her show.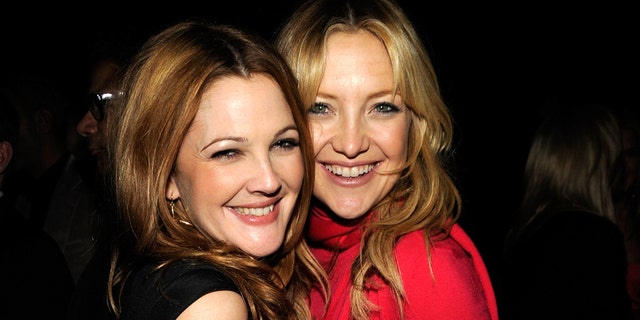 Drew Barrymore and Kate Hudson shared that they both have healthy relationships with their exes on Thursday's episode of "The Drew Barrymore Show."
(Photo by Kevin Mazur/WireImage)
Hudson seemingly agreed with Barrymore's stance on the importance of keeping a healthy relationship with her exes.
"I think love changes form. You don't just stop loving someone," Hudson said. "Even in relationships where things can go really south, I believe there's always a way back to finding a place where you can have compassion and still feel that love, just differently."
CLICK HERE TO GET THE FOX NEWS APP
Hudson co-parents her children with three different men. The "Glass Onion" actress and her fiancé, Danny Fujikawa, share their daughter, Rani Rose, 4.
The star is also mom to Bingham Bellamy, 11, whom she shares with Matt Bellamy. Her oldest son, Ryder Robinson, 18, she shares with Chris Robinson.