For the 60 million Americans with at least one smart device installed in their home, the threat of digital burglaries is getting real.  Hackers are looking for backdoor access into your home with older or off-brand devices. 
The danger list includes smart locks, security cameras, thermostats, smart doorbells and monitors.
With all this technology in your home, a malicious hacker can break into these devices and spy on your home, steal your private information, creep out your children, and pry into your personal life. How they are targeting digital break-ins is surprising.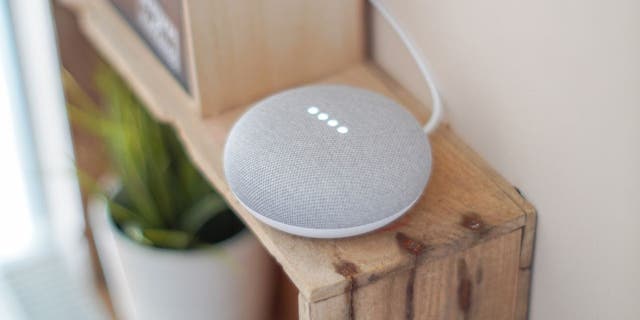 Smart Home Device in home to detect digital burglaries (Cyberguy.com)
WHY DOES EVERYONE SEEM TO WANT YOUR EMAIL ADDRESS?
How are hackers able to break into my smart devices? 
There are a few factors that make some smart home devices more vulnerable than others to these cyber criminals. The first thing to keep in mind is that the older your device is, the more likely it is to be hacked, as it will not have the same updated security and protections that newer devices have.
There is even a search engine called Shodan that is used by both hackers and cybersecurity experts to find vulnerable devices such as cameras and doorbells. The search engine enables users to see inside people's homes around the world, and some have even used it to hack into baby monitors to spy on children.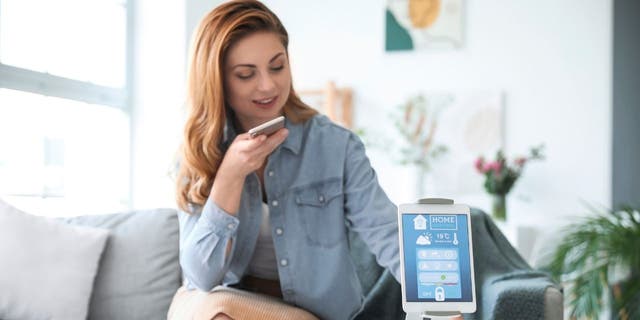 Smart Home Device in home to detect digital burglaries (Cyberguy.com)
APPLE RECEIVES PATENT FOR SMARTWATCH WITH A CAMERA
64.9% of consumers don't bother to change the default password or username on smart devices 
Hackers will also look for smart devices with weak usernames and passwords that they can easily guess. Especially on older devices, many users fail to change the default usernames and passwords that come with the device, such as 'admin,' 'guest,' and '12345.'  According to NordVPN, nearly 65 percent of consumers don't change default passwords or usernames on smart devices.  That's a staggering number.
Once hackers guess those usernames and passwords, they can either take over the device, stop it from working completely, or they can use it to steal or go as far as torture the device owners.
They can take email addresses, passwords, and physical addresses, for example, and use this information to commit bank fraud or take out loans in a person's name.
How can I make sure my smart device is protected? 
There are multiple ways you can protect your smart home devices to ensure that this never happens to you.
Make sure your device is always up-to-date: always check that your smart home device has the latest software update. When we fail to update, you are inviting a hacker to enter through an unpatched vulnerability.
Choose a strong username and password: these should have capital and lowercase letters, numbers, and symbols. They should be unique from other usernames and passwords you use and make sure you never share them with anyone.
Enable two-factor authentication: if there is an option for two-factor authentication for your smart home device, make sure you opt-in for it. It's a great extra step to prevent hackers from breaking into your devices.
Disconnect and discard older tech that won't allow you to change the password or update its operating software.
Use antivirus protection across all your compatible devices including computers, macs, laptops, tablets, iPhone and Android phones.
See my expert review of the best antivirus protection for your Windows, Mac, Android & iOS devices by searching 'Best Antivirus' at CyberGuy.com by clicking the magnifying glass icon at the top of my website.  Related: Free antivirus: should you use it?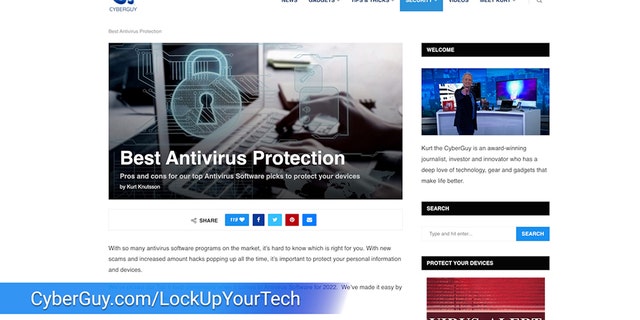 Protect yourself digitally (Cyberguy.com)
CLICK HERE TO GET THE FOX NEWS APP
Have you had a digital burglary as a result of your smart home devices? Let us know. We'd like to hear from you.
CLICK TO GET KURT'S CYBERGUY NEWSLETTER WITH QUICK TIPS, TECH REVIEWS, SECURITY ALERTS AND EASY HOW-TO'S TO MAKE YOU SMARTER
Copyright 2023 CyberGuy.com. All rights reserved. CyberGuy.com articles and content may contain affiliate links that earn a commission when purchases are made.